Discussion Starter
·
#1
·
This came up in a different thread and I didn't want to hijack that persons thread, and this was more than I wanted to PM.
@Greendoc
Below are photos of the highlighter green zoysia blades. This occurred last year and I'll put all the information I have below the photos in the event this happens to someone else. I am still unsure what caused the issue but my assumption is excess nitrogen. Due to the constant application of water for the sprigs, I kept the area from getting burned. Note, the sprigs were Bermuda and did fine.
Also, there is a granular pre-emergent with a strong mothball smell that was applied in this area, that I wouldn't *think* to cause phototoxicity since the label notes it's compatable with sprigging. However, I know that the sprayable versions can cause discoloration to established turf, so there's always that possibility as well.
I have no clue what type of zoysia it is.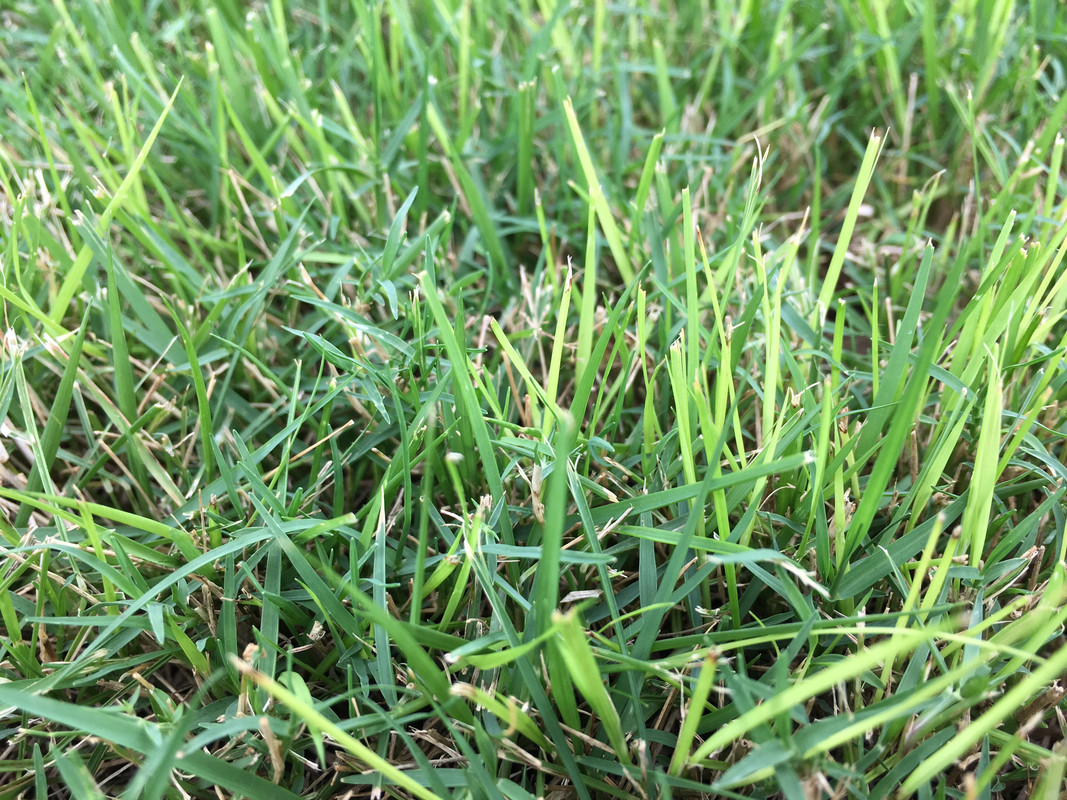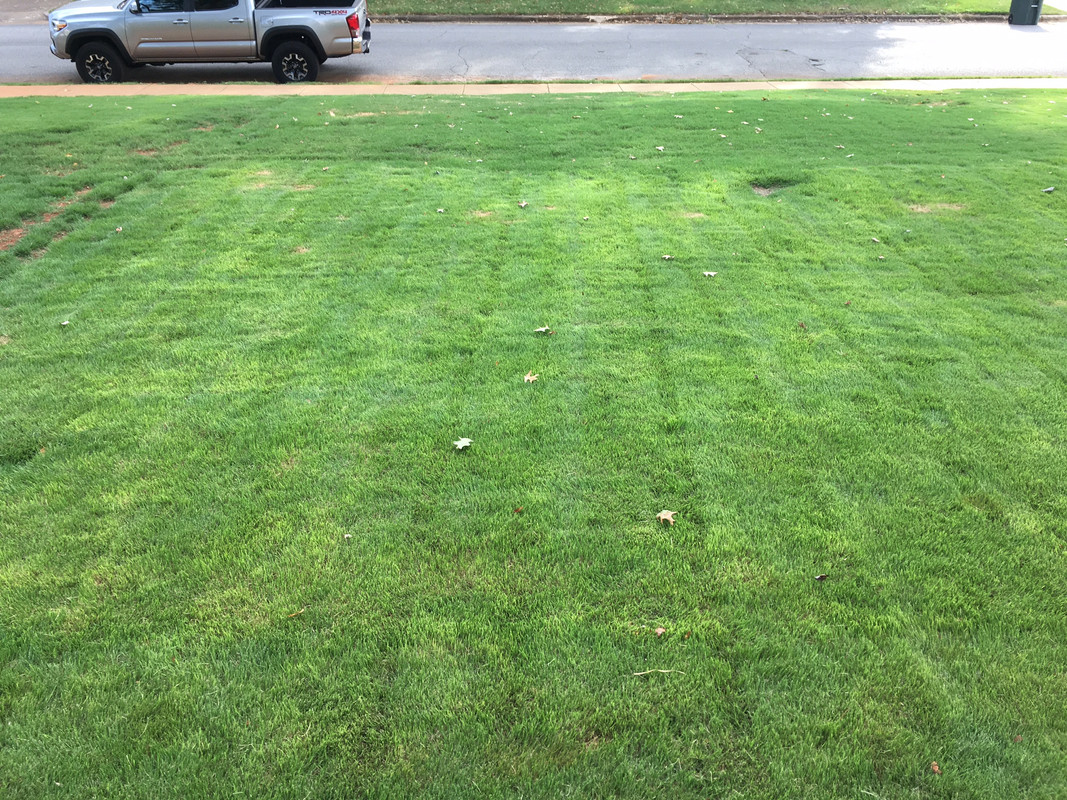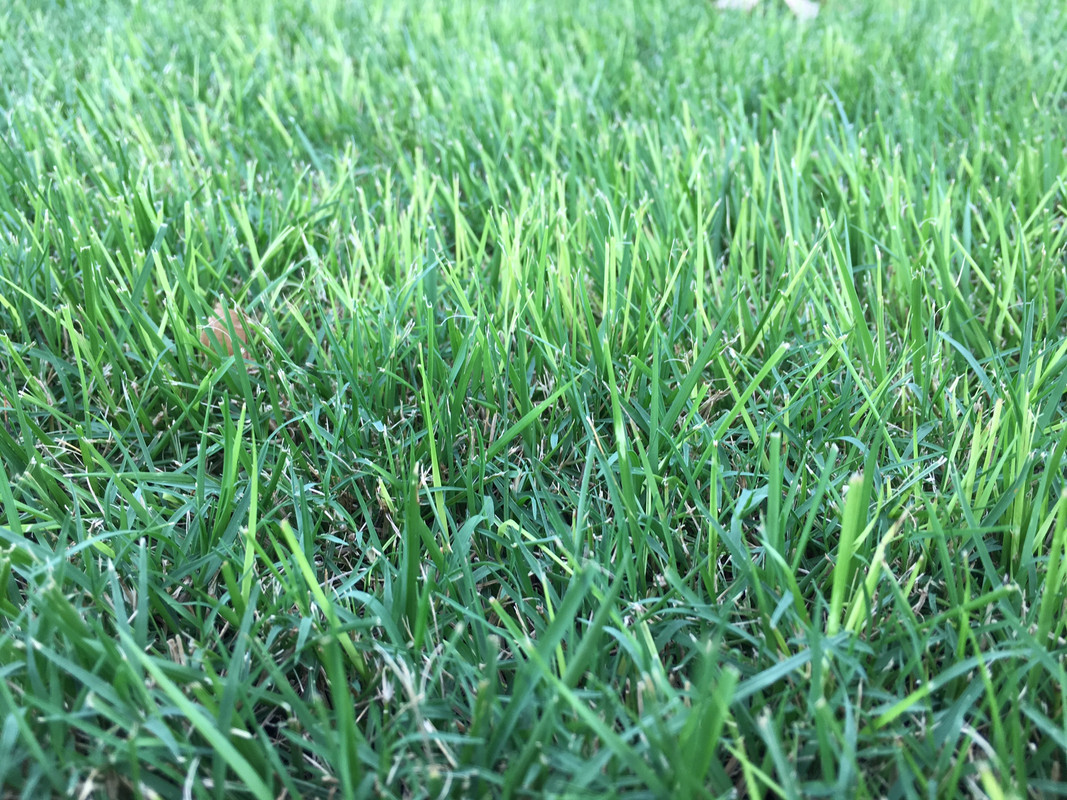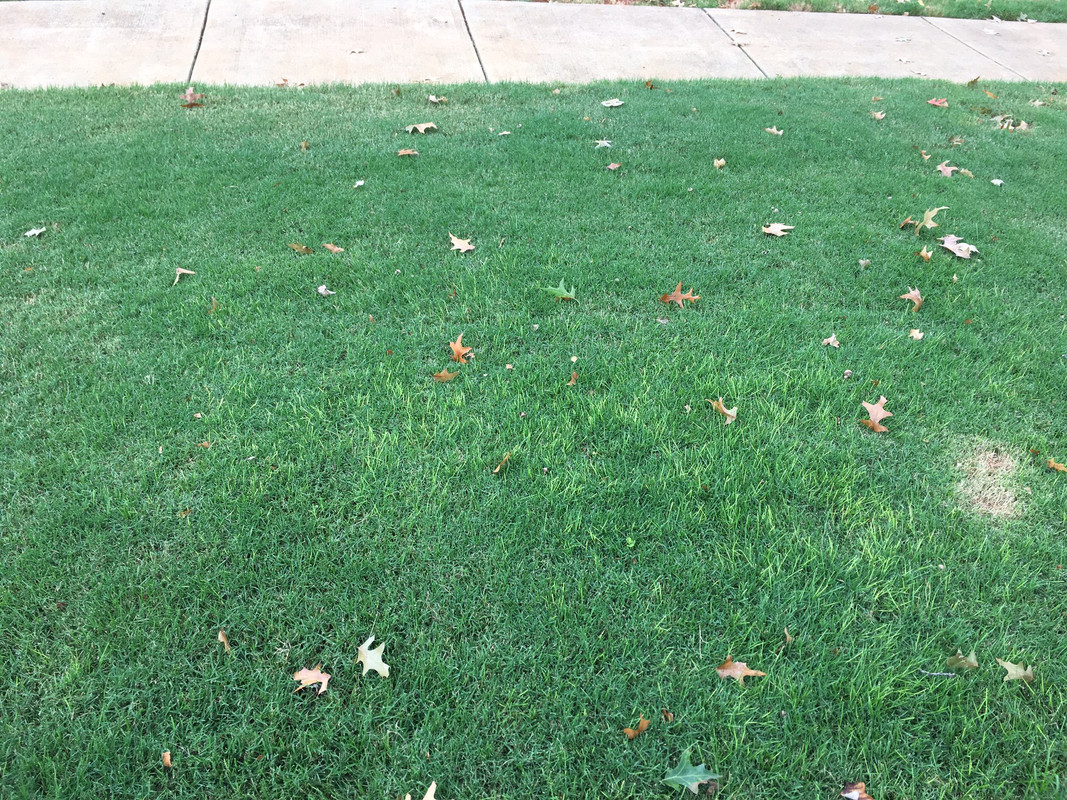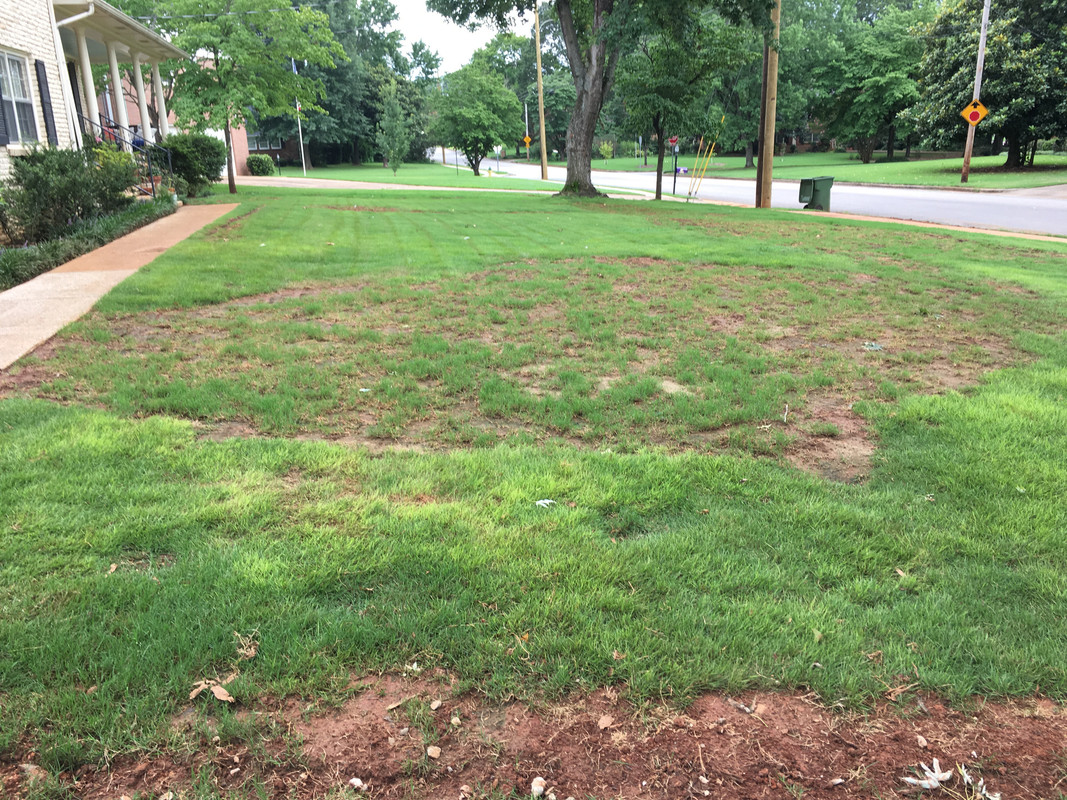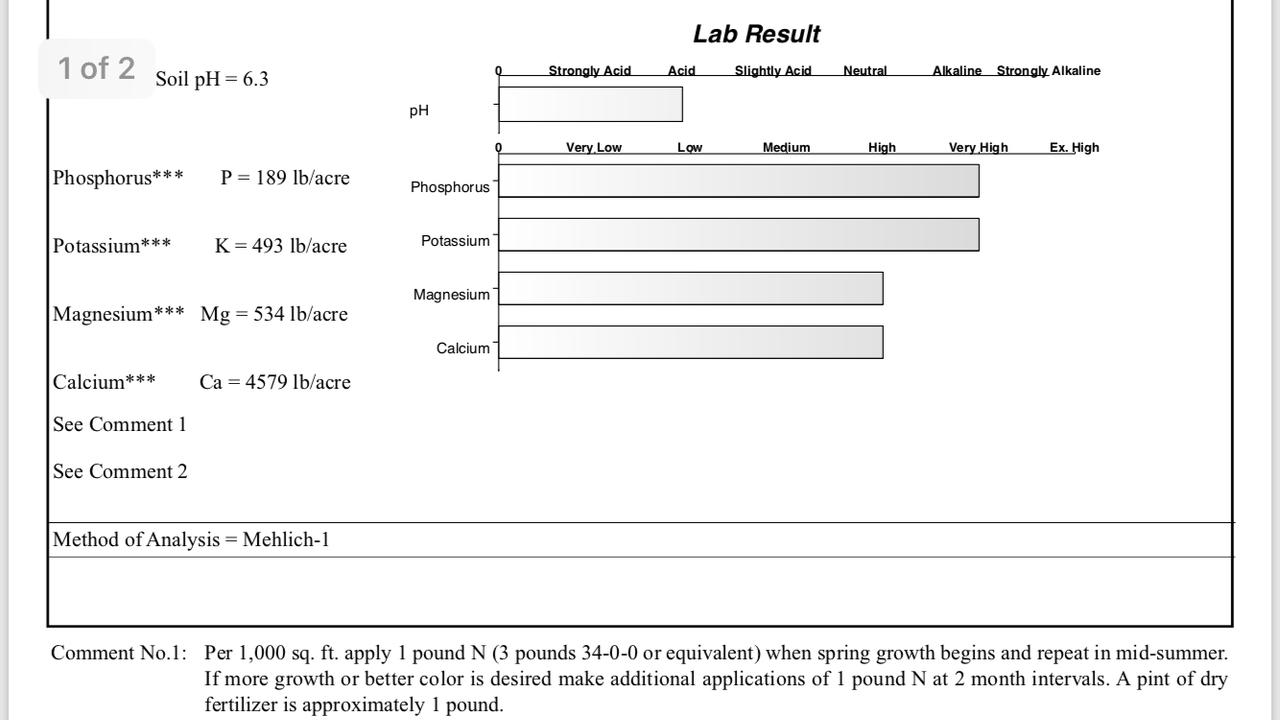 For 2017 -
I have been applying one pound of nitrogen
(ammonium sulfate & urea blend) per thousand square feet, to the whole yard, since June 15th and stopped on Sep 9th. For every three weeks of just nitrogen, the fourth week I applied an all purpose 15-15-15 fertilizer, also at the rate of 1lb of N per 1k sqft.
Regarding herbicides, I applied a split application of granular dithopyr in February and in May(excluding the areas to be sprigged), I used Celsius WG, I hand brushed glyphosate on crabgrass, and used a mixture of triclopyr and 2,4-D ester, like an amateur in early May, making the yard look like a spotted leopard.
On August 29th I applied a spray application of a product containing chelated iron and other micronutrients (Copper - 0.05% Iron - 3.25% Soluble Manganese - 0.15% Zinc - 0.16%), with no visible improvement since application.