Discussion Starter
·
#1
·
Wanted to start this journal to monitor my progress as well as have a platform to gain some knowledge and info. from the members of this forum.
This project was a new construction that began with a blank baron slate. The property is about 5 acres mostly made of hills, oaks, and native grasses. I seeded the flatter portion around the house this past fall as well as installed an irrigation system. The irrigation was a labor of love and a necessity due to the hot temps we see in the summer (60+ 100* days a year).
The seed used was a TTTF/KBG mix from Columbia Seed Company. I dropped the seed towards the end of September along with a starter fertilizer. I had good germination and things were going as planned. Locally we had some power shut-offs from the utility company (due to increased fire danger) and was unable to water for 3 days with some pretty warm outside temps, but the grass seemed to be okay. After about two weeks I started to notice a big difference between the growth in the front and backyard. The back was ready for its first mow while the front on the other hand was getting hammered by the local deer population and was only about 1/4" in height. During this time I was able to cut the backyard every 3 days to maintain a 3 inch HOC. The front has only been mowed three times to date but seems to be recovering. I have a few grassy weeds to tackle and the broaleaf in the back has been taken care of with Weed B Gon since the picture below.
Here are a few pictures to document my progress to date.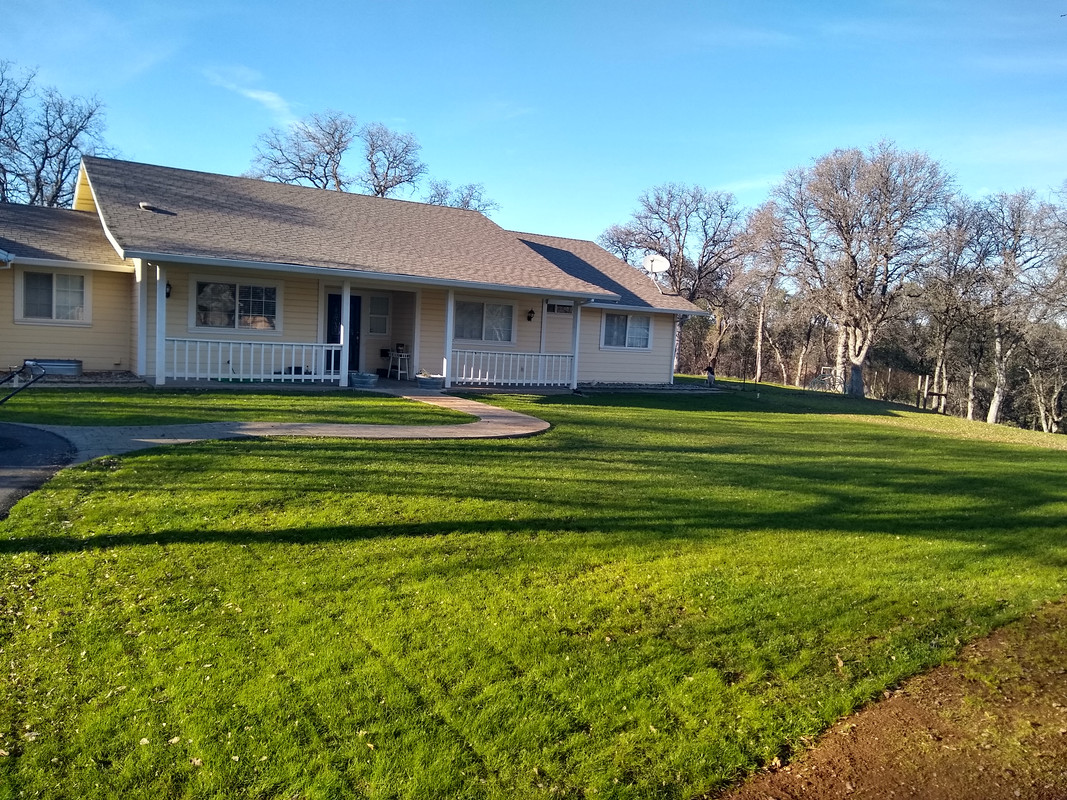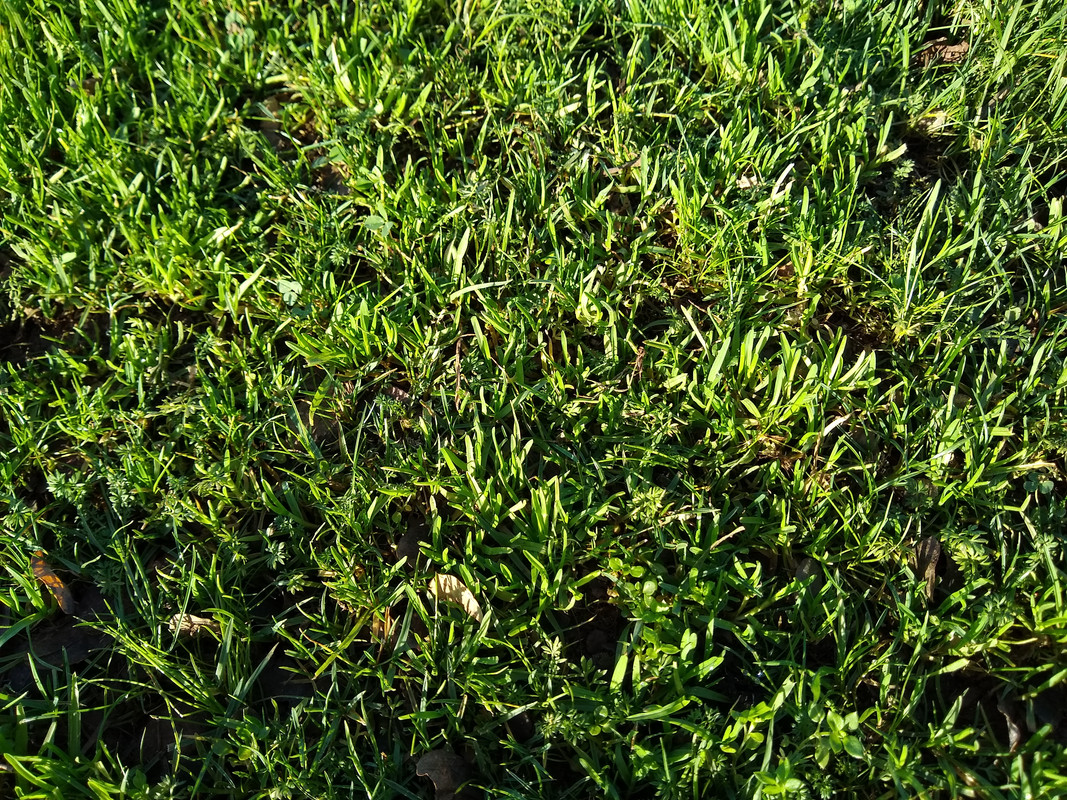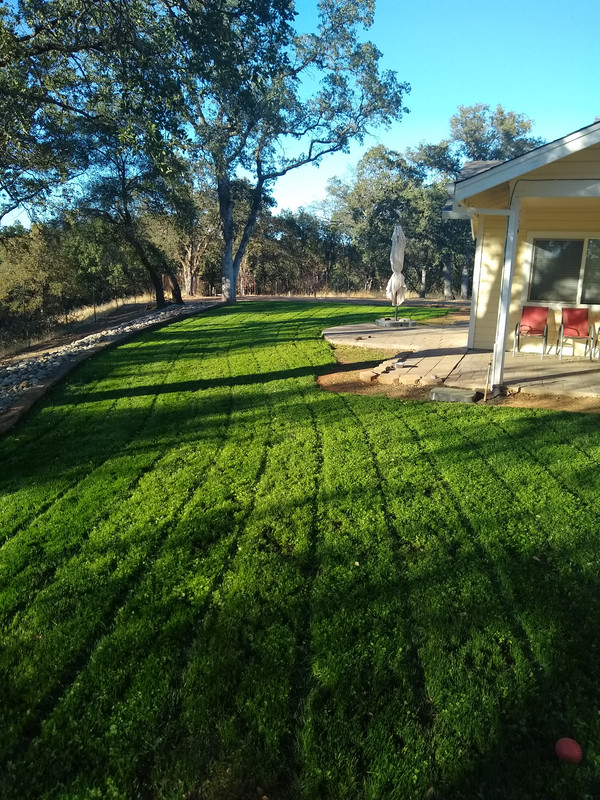 Thanks for looking and I look forward to sharing my progress.