Discussion Starter
·
#1
·
I figured with more and more people joining the site and participating in the Week's auctions it was time to have a show and tell with pictures...
I'll start it off with my newest purchase: a John Deere 2500E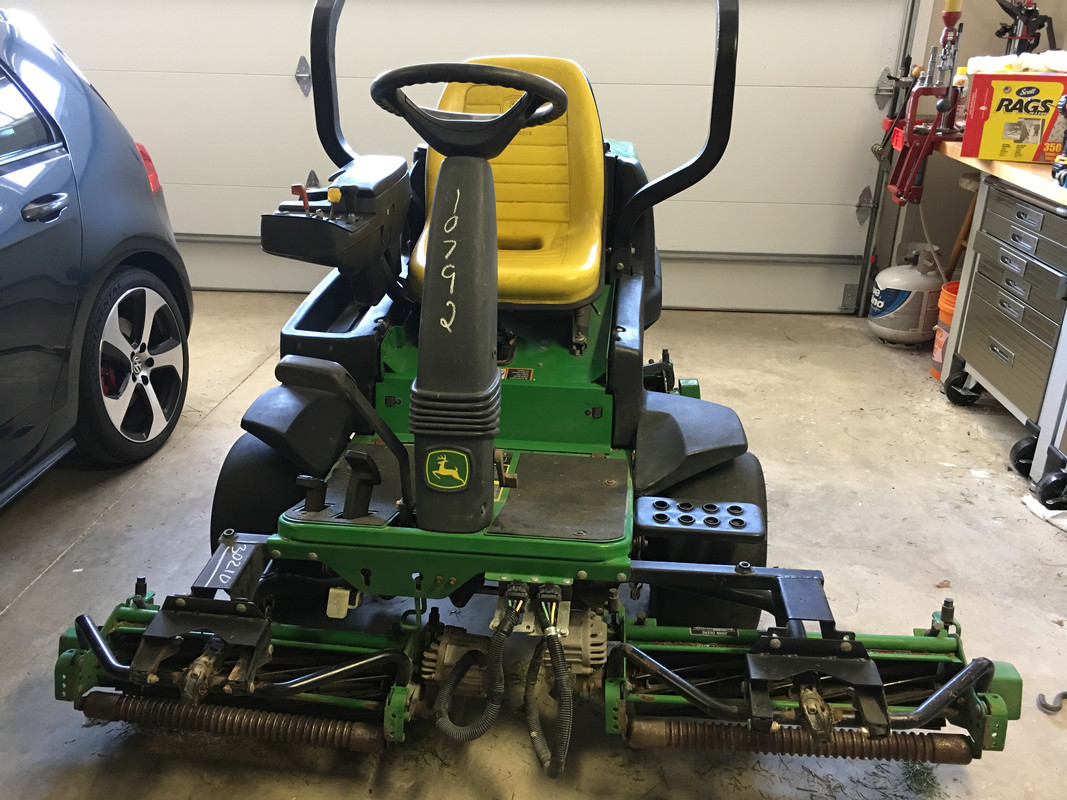 The mower is a 2005 so no QA5 cutting units but it's showing 780 hours on the meter which I'm betting was replaced at some time in the past.The mower runs drives and cuts so for $800 I'm pretty happy!
I'm excited to keep my centipede at around 7/8 of an inch which should be a sweet spot for the grass. I felt the .400ish HOC on the Jacobsen might be too low for centipede.
What else did everyone pickup? Tell me someone won one of those greens aerators.