Discussion Starter
·
#1
·
I posted last week and received some great info. I have ordered some pre-em with Dithiopyr which I should get by the weekend.
On Thursday I sprayed
this
weedkiller and by this afternoon there seemed to be more flourishing weeds than it had killed. For space allocation my yard is 180X90 with a 1360 sq ft home and 2 car garage attached. By the time I was done, the bottle was just about empty(about and inch left).
There was a lot of these clover looking weeds: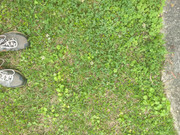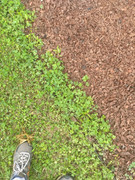 There were two different flowering weeds that seemed to be thriving also. One was white and one was yellow.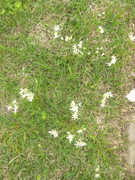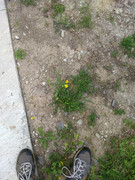 (The dead spot you see is from a concrete driveway replacement. How should I go about revamping that?)
For weed control, should I do any more spraying or let the grass and weeds fight it out?
For my plan(from last post - revised):
1) Spray for weeds - Done
2) Cut grass extremely low, bag clippings - Done
3) Loosen grass that is left with rake(should I do this if not seeding?)
4) Milorganite - Mid April
5) Weed, water and cut, treat for weeds in spots with 2,4 D