Discussion Starter
·
#1
·
OK, introductions first. My current house was built in 2011, and I chose Emerald Zoysia because I thought it would require less mowing and might tolerate a little more shade than Bermuda. As you can see from the pictures below, I have a large flat back yard but a small, steeply sloped front. I have always used a reel on the back but until last year I was using a rotary on the front. The slope is too much for my JD 220A, even going across the slope, but I did start using a Tru-Cut on the front. It's not a lot of fun to mow the front, as it's not nearly as smooth and the mower tends to skip or cut less evenly than I'd like. But it did look pretty good in peak season last year: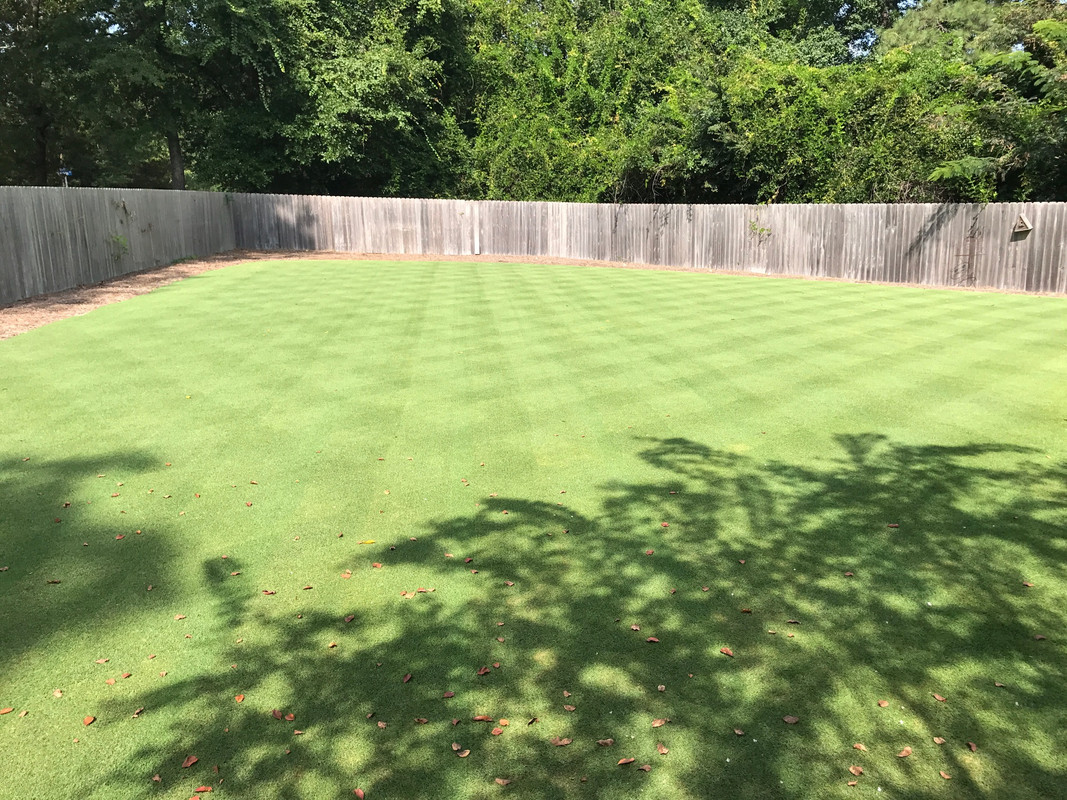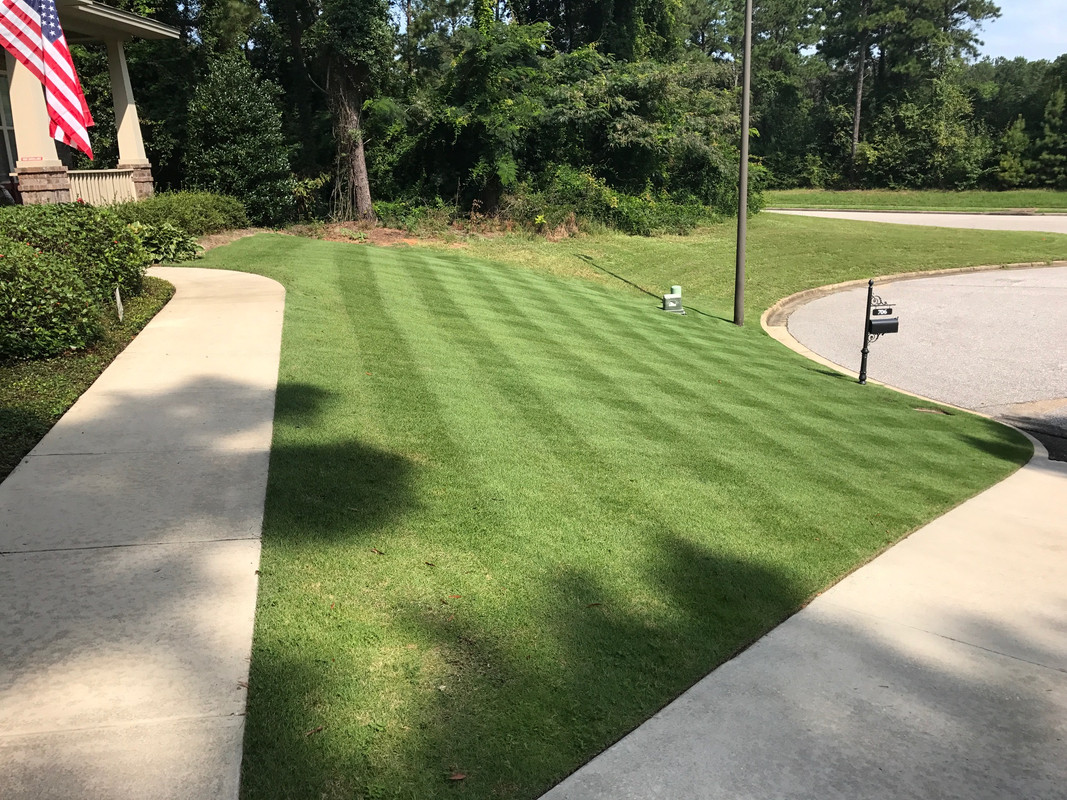 Last season, I kept the HOC in back at 0.5, and about 1.0 in the front. In peak season I mowed twice a week.
This year I made some mistakes. First off, I intended to put down some fungicide in the offseason to prevent SDS but I didn't. Then, in February, it was unseasonably warm and my yard was greening up earlier than I could remember it. So I went ahead and scalped around the middle of February. Within a couple of weeks there was some significant green up (sorry no pictures). I put down some 13-13-13 with my preemergent, and topdressed the first week of March. I should have waited until April for the 13-13-13 and at least until now to topdress.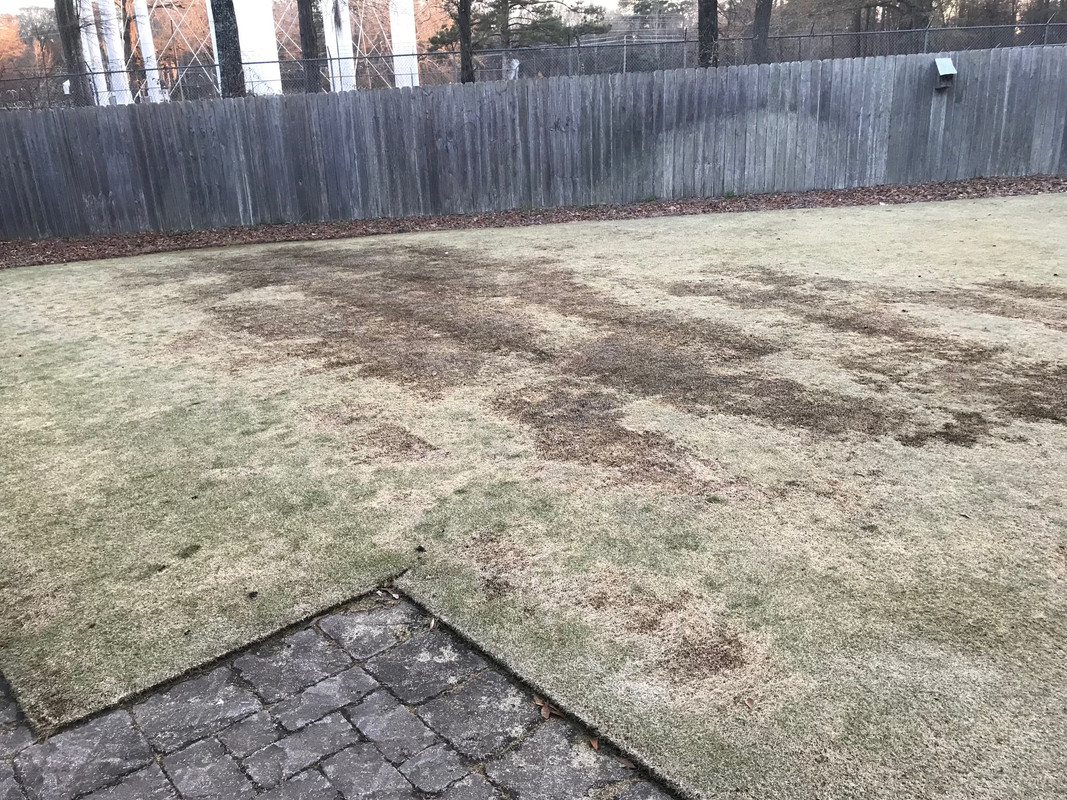 In the picture above taken after scalping, you can see a low area I intended to bring up a bit with topdressing. That was another mistake; I put it on pretty thick in that area, nearly an inch I reckon. It still hasn't quite filled in, though it is getting pretty close as you can see from yesterday's pictures: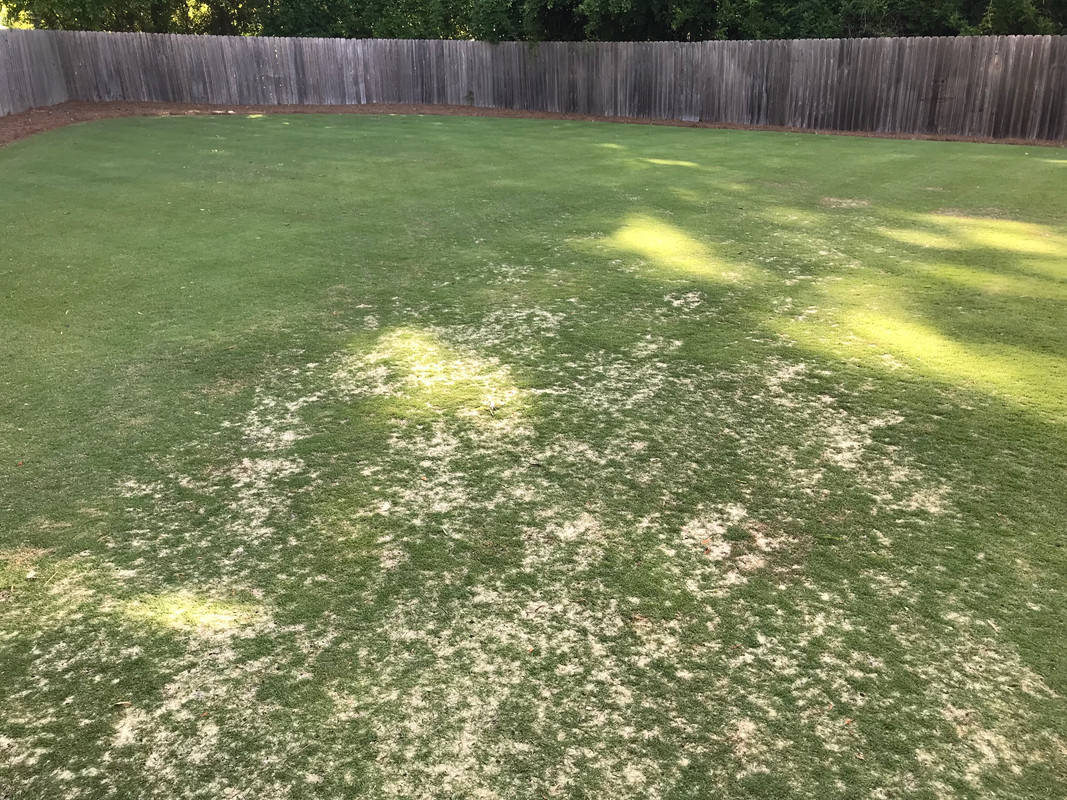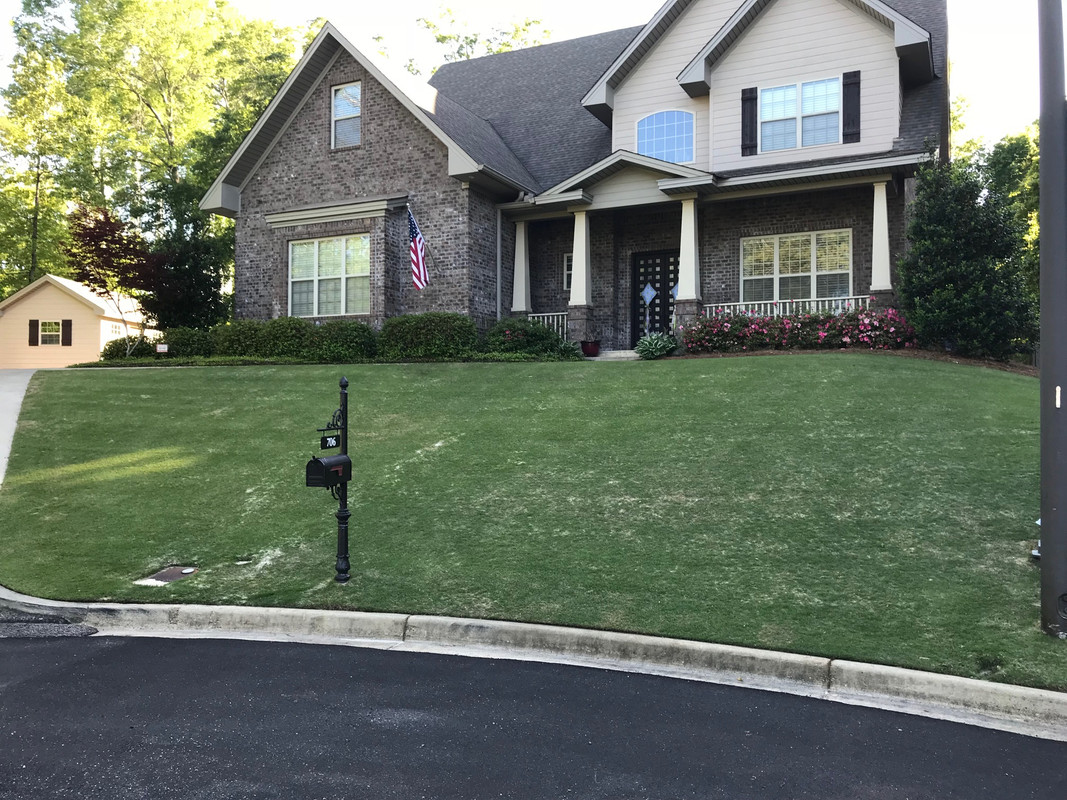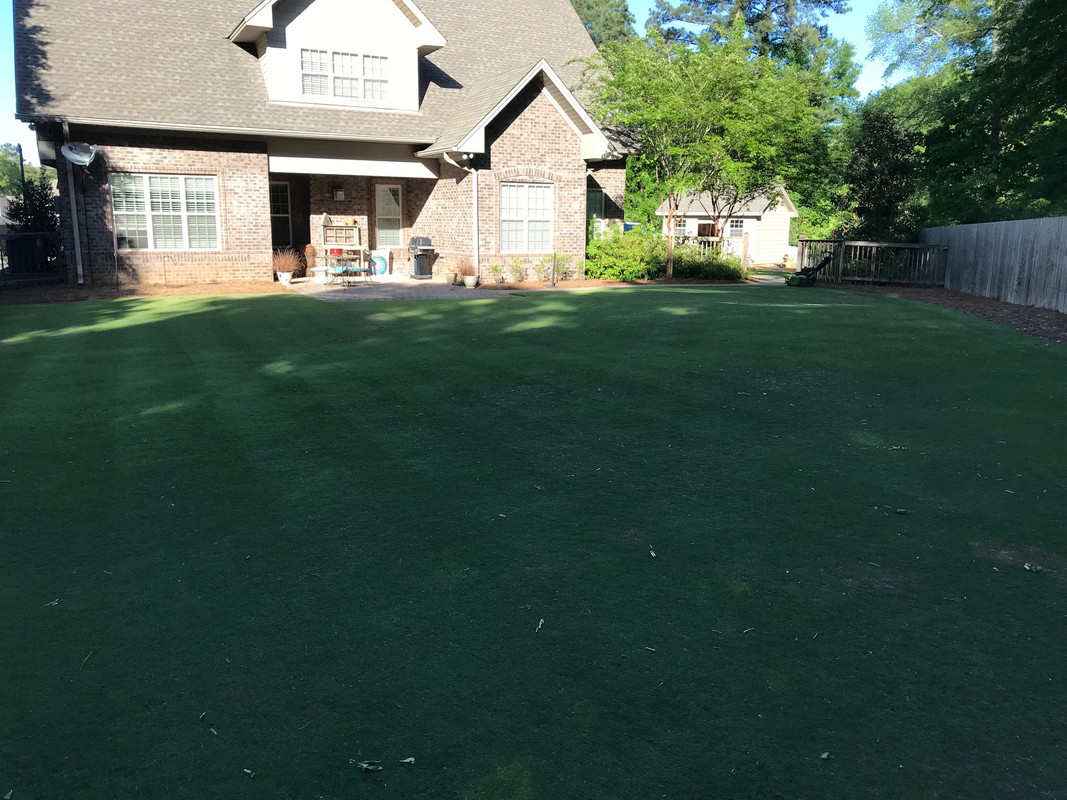 (sorry, picture was taken late in the afternoon)
Don't know if you can see it, but I need to apply some fungicide to this area among others: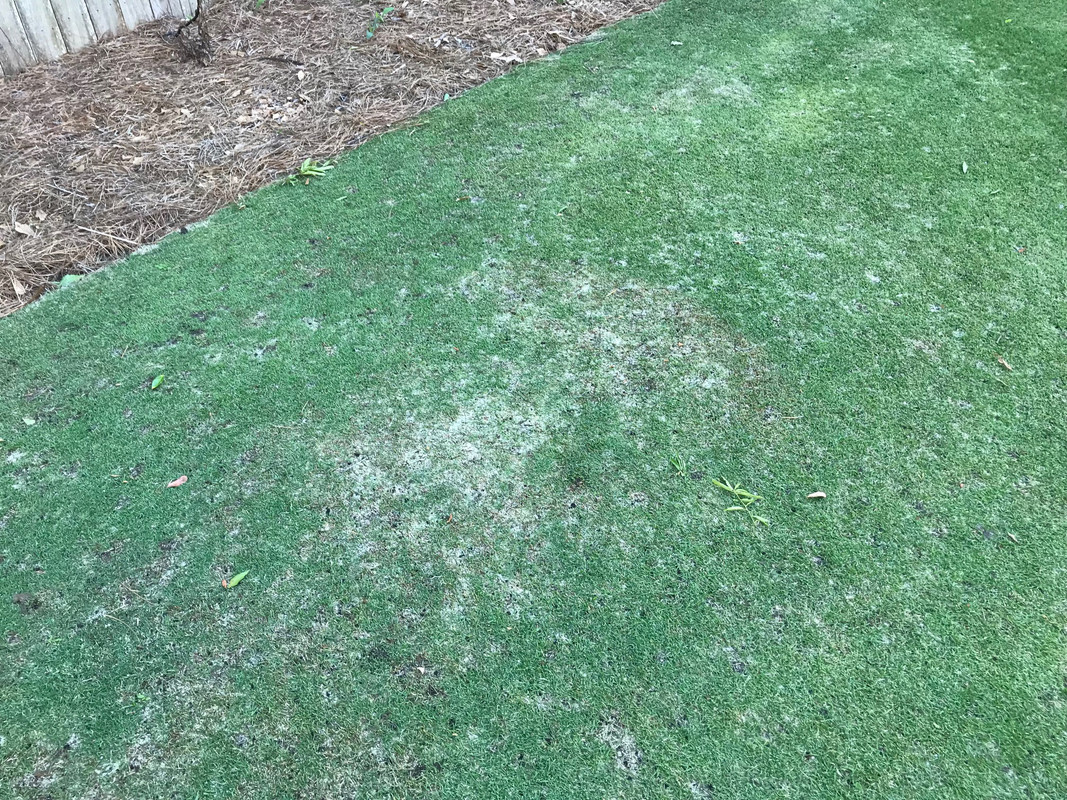 Anyway, I would guess I'm still 2 weeks away from being fully filled in and green. I used a grooved roller all season last year, but am giving a solid steel smooth roller a try this year in hopes of better stripes. We'll see. I joined my HOA this year for the sole purpose of winning yard of the month, so I will be pulling out all the stops!