Bermudagrass, 3.75 acres, Arkansas
Discussion Starter
·
#1
·
Reviewing something a little different today... a
Ventrac 4500Z
with a
72" Finish Mower
attachment. I serve on city council and this year for the street department we budgeted for a machine capable of finish mowing the bridge embankments of an interstate highway that runs through our town. It's not our right-of-way to maintain, but if left to the state it only gets mowed a few times a year.
It is my understanding Ventrac was launched in the late 90's by the Steiner brothers. I've watched many YouTube videos of these in action, but this was my first opportunity to see one up close (and operate one!). It seems well built, and handled the slopes like a boss. My only complaint is it didn't have
the triplex attachment
. :mrgreen: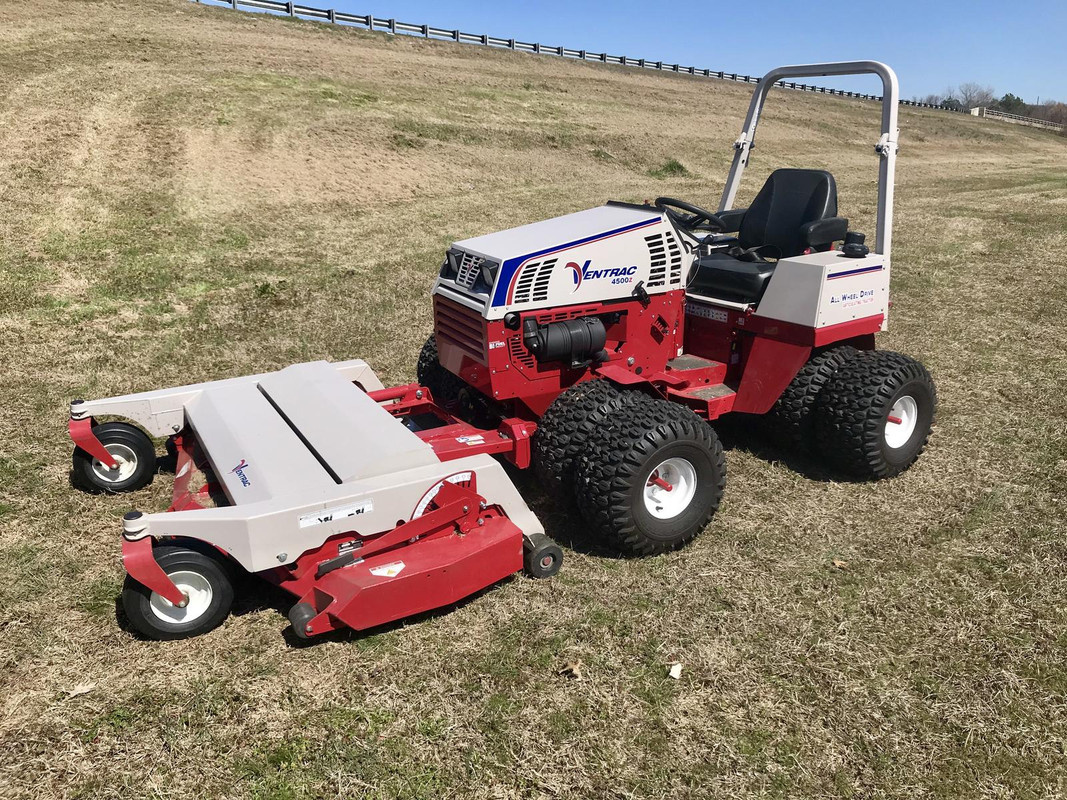 I didn't get any footage of me behind the wheel, but I shot this with my iPhone...
https://youtu.be/Bt7YcdSOdA0​