Discussion Starter
·
#1
·
Hello, cool season folks. First post in this forum since finding/joining TLF a little while back. I feel like I live in a warm season climate and have bermuda (cut reel low) in my sunny back yard but have cool season TTTF in my front, which is shaded by two massive oak trees: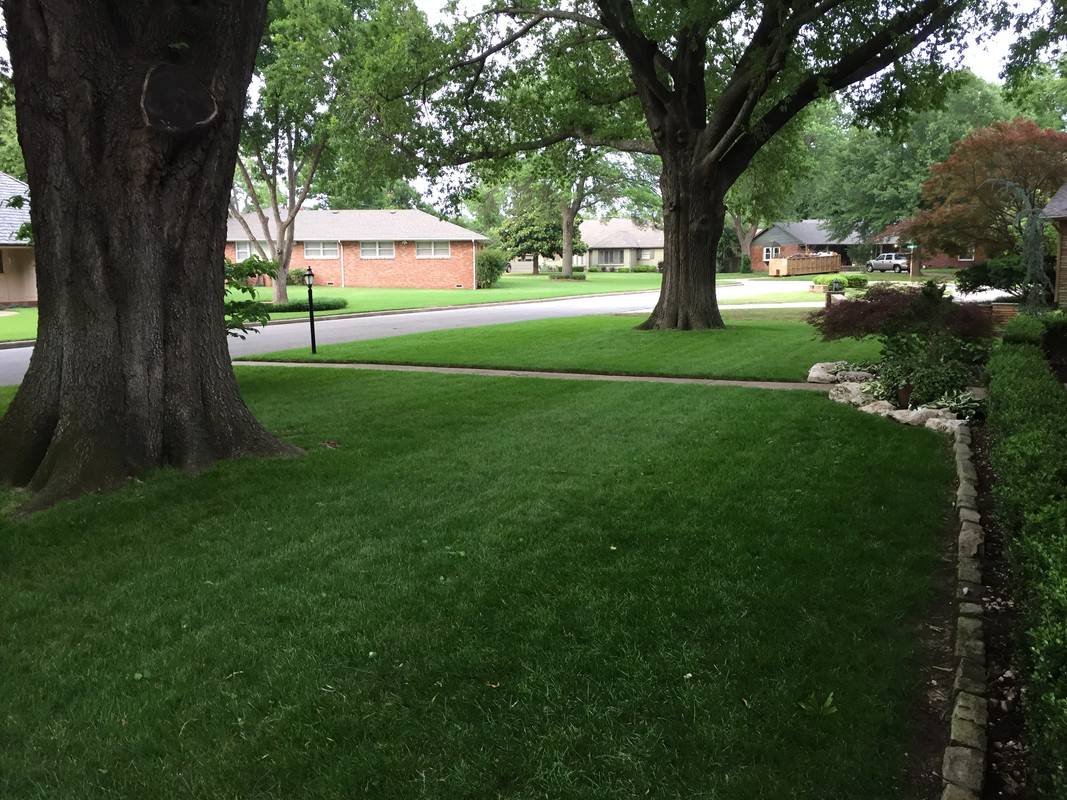 Most summers are hot and humid and fescue is the grass grown in the shade in this area but does not look so good come July (looks great in the spring and fall). And so I've decide to get serious about my front yard as I am with my bermuda in back. Not sure how many specific questions I have but if anyone can provide some tips for caring for TTTF in this climate under somewhat dense shade, it would be appreciated.
In the pic, you're looking towards the east and that side gets a decent amount of morning sun. We had our tree canopies thinned out quite a bit two falls ago so it does get some filtered sun through the day.
Thoughts on HOC - 3", 3.5" or 4"?
What are best watering practices considering it needs more water (than my bermuda) but will be put a greater risk for fungus/disease?
What are preferred fungicides? Is Serenade worth using at all?
Definitely will not fertilize until the fall. I have two separate small strips/patches I plan to reno this fall to see how I get along and seed with a custom blend (Heartland Supreme) supposedly developed (the blend) by OSU that is best suited for the area. If the small reno goes well, then I'm likely to do the same with the main plots the following fall.
Thanks in advance for any advice.