Discussion Starter
·
#1
·
Grassfanatics!
I'd like to solicit your opinions and advice. As you can see from the pictures and video I have limited sunlight over my turf which I recognize inhibits the speed of growth. However, is there anything I can do to promote growth in the extremely thin areas? I certainly don't want to damage the turf with over fertilizing, but I'm also not sure how aggressive I can actually be. I've itemized my fertilizations over the last 30 days as follows:
5/10 - of top dressing
Southern States 19-19-19
5/16
Lesco 18-24-12
5/18
Monthly turf company application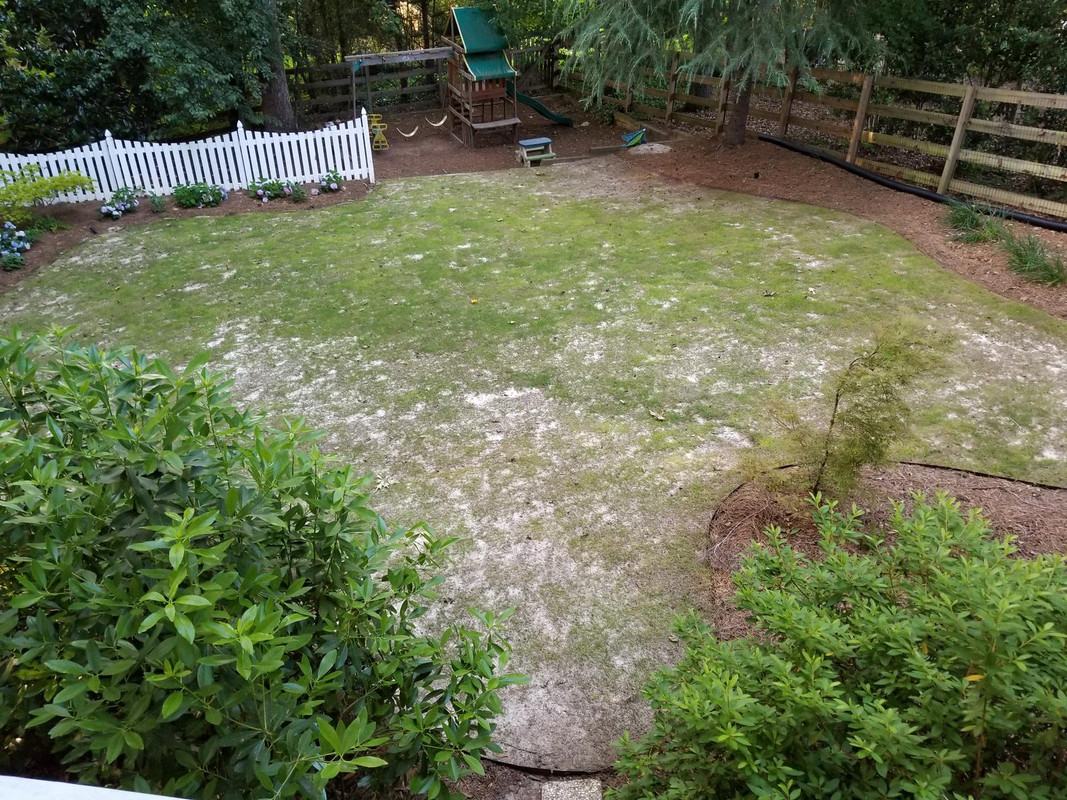 Timelapse of Sun coverage 9:45am-330pm
https://video.nest.com/clip/9312044edb6e4ce986538f0b968e19bb.mp4
Any suggestions are welcome!!