Discussion Starter
·
#1
·
Well I think this year I'll create a lawn journal. Everyone here has always had such great info and input whether to any of my posts or questions or someone else's (which is often something I'm also dealing with).
Today marked one of the first days I've gotten to do much in the lawn. Last weekend I got the backpack blower out and changed my fuel & air filters as well as my spark plug. I still need to get a carb tool to adjust the mixture because it's running rich at WOT but I'm sure Amazon has a solution for that. Today though I had to tackle a large project that I haven't had the time to address until today. One of our recent snow storms, which was very heavy, wet snow, weighed down two of my treees enough to uproot them. I had this happen two years ago but they were much smaller then so I was able to just squat lift them at the time and tie them up. This time they ripped out the previous metal posts as well.
So to tackle this project I rented a post hole digger from HD and bought some 4x4x10 pressure treated posts to support the trees. I decided I was going to do all the trees and on a couple I used two posts. All together I made 10 holes about 4' deep for 6 trees. I also got some 1/2"x8" eye bolts and some 1/4" 7x19 construction wire rope with some clamps. I borrowed my father-in-laws come along and grabbed a couple straps from my pickup and got to work.
The big tree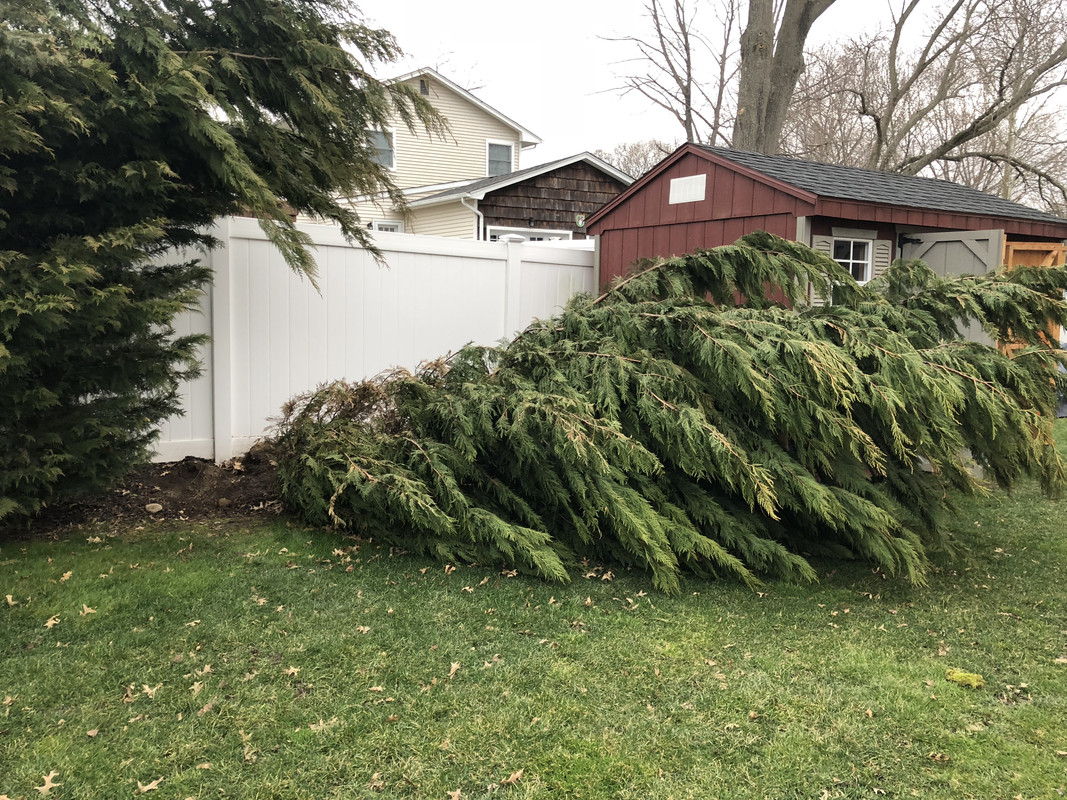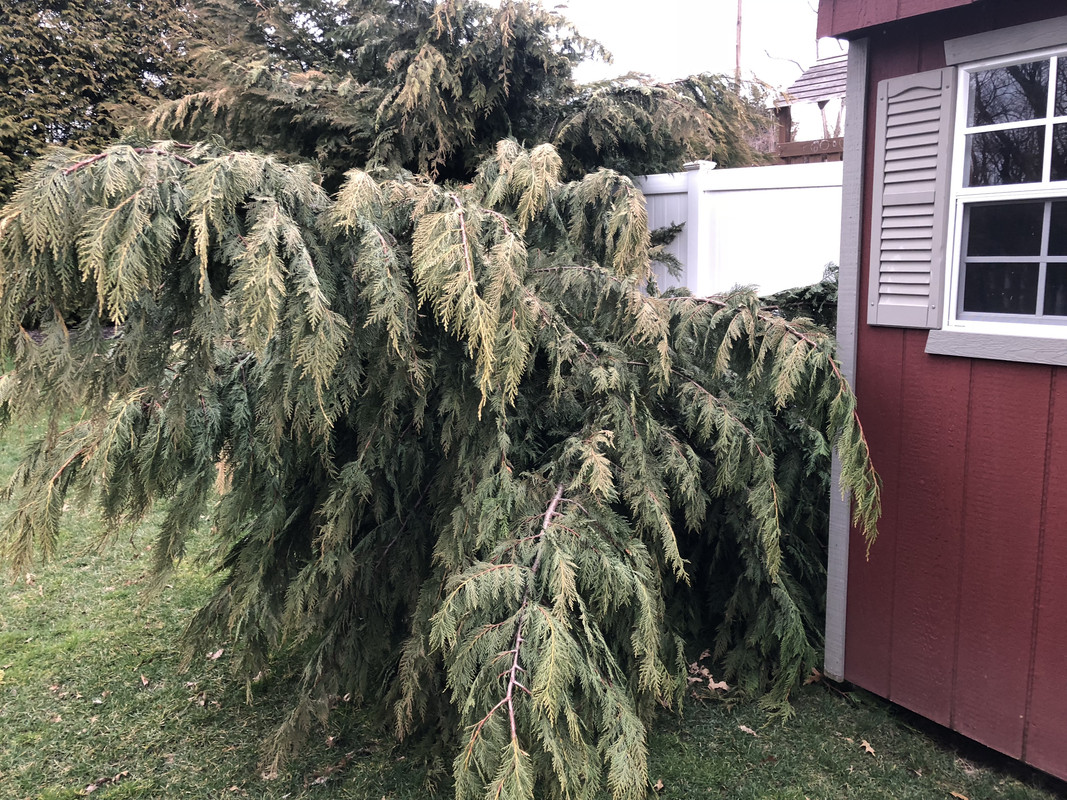 This is the big trees ball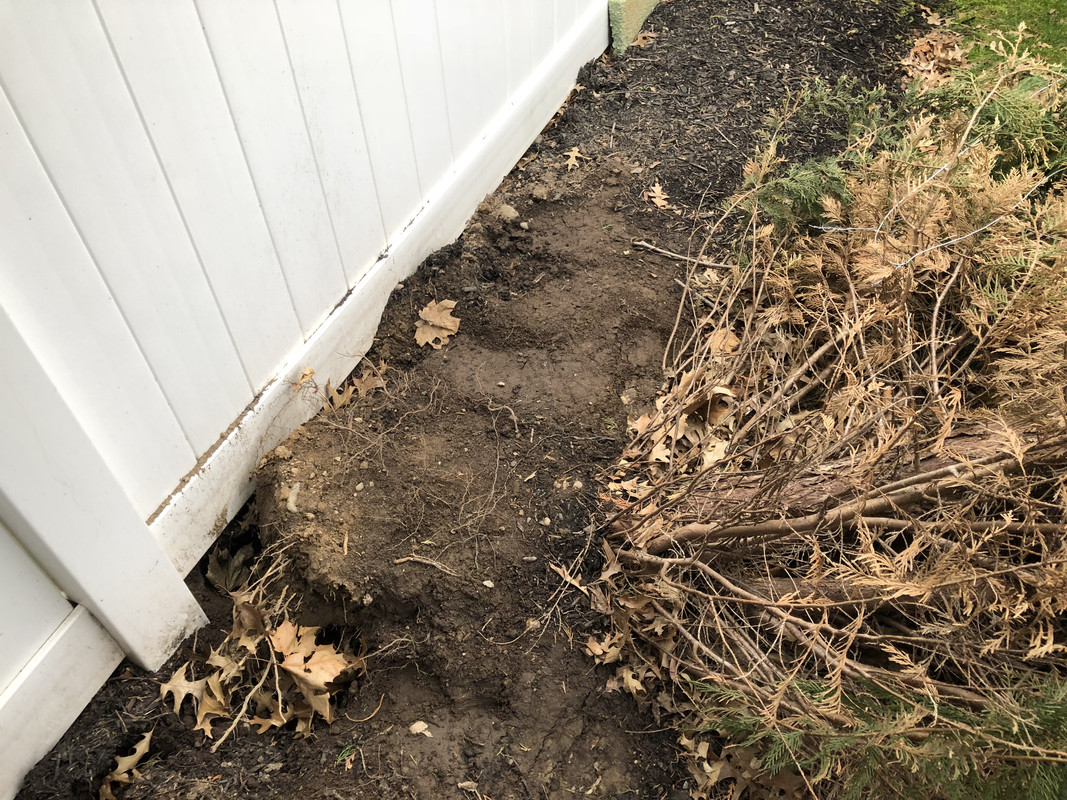 The little tree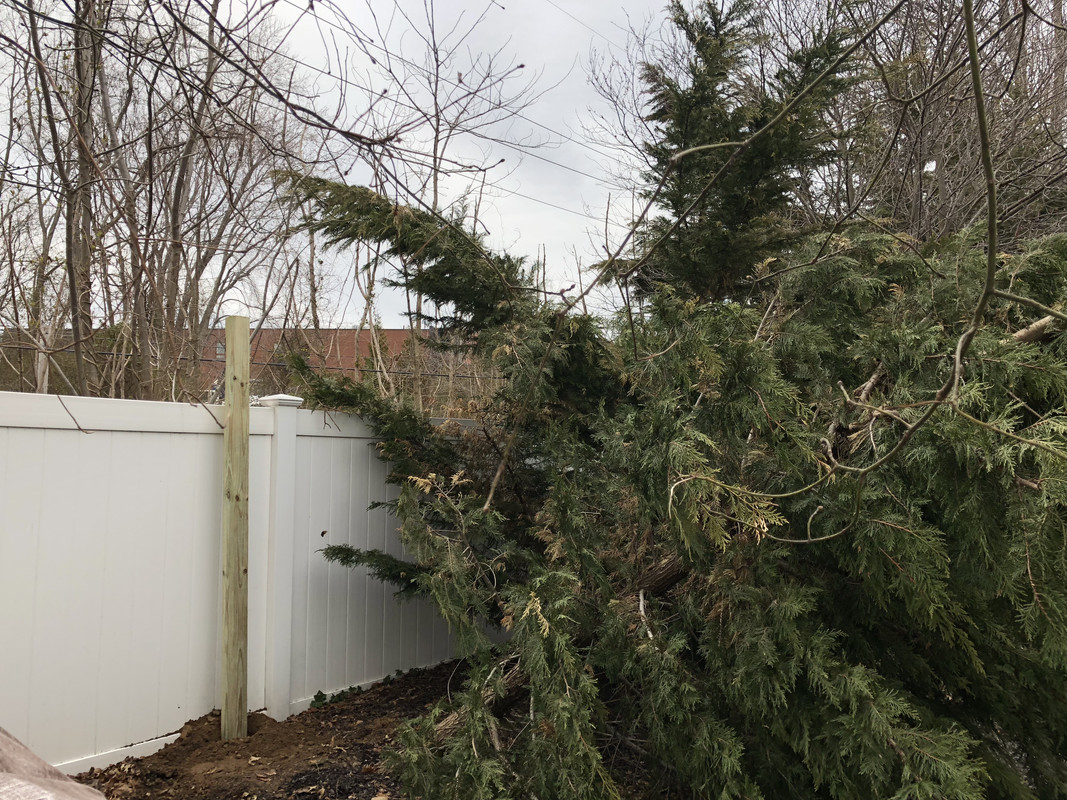 My HD rental. This thing certainly works well but boy does it tire you out!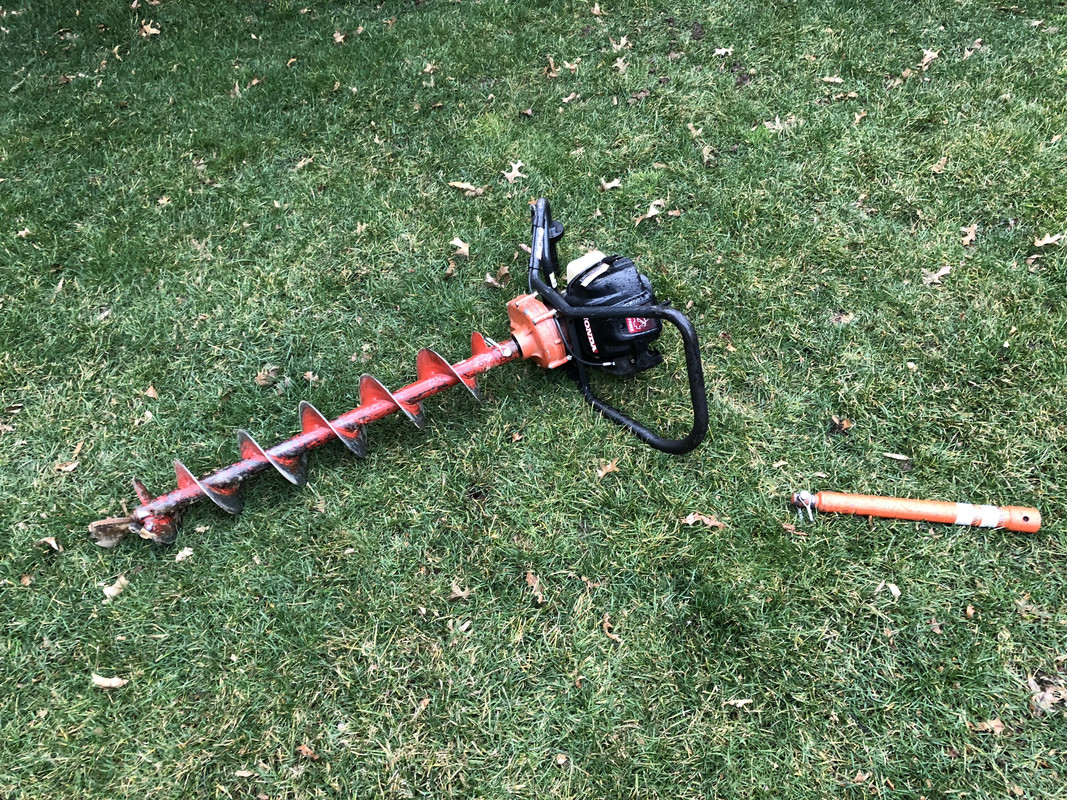 I plan to move this sprinkler head because it is completely covered and get poor coverage as a result. I made sure to pre-dig all my holes for the first foot just to make sure I didn't hit a sprinkler line.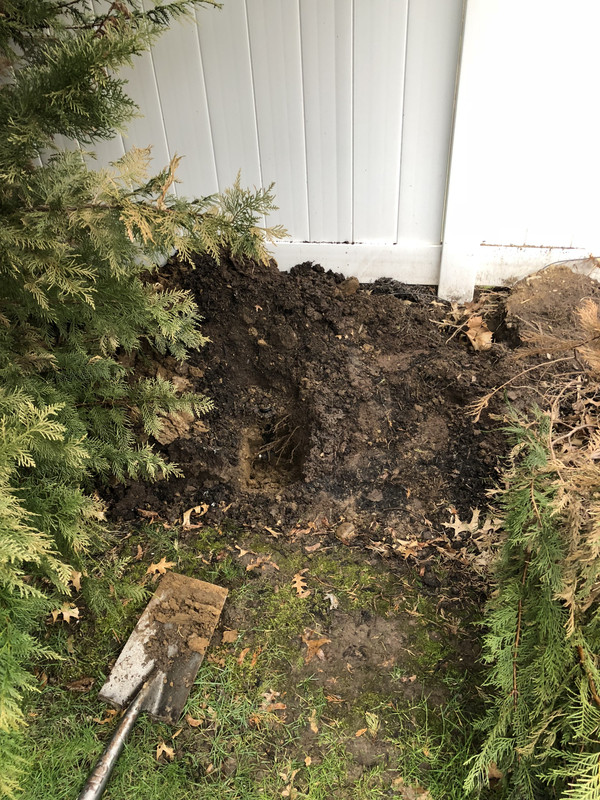 My Union delegates showed up to make sure I was taking my breaks!!!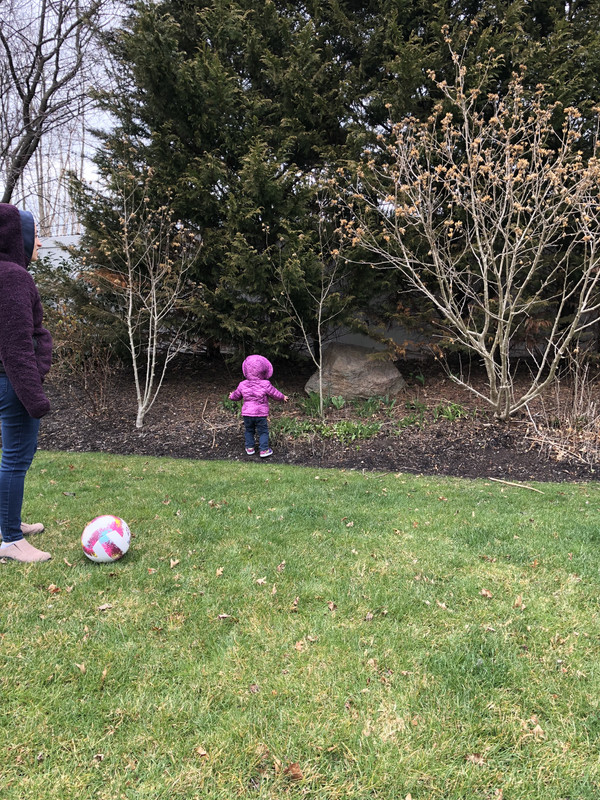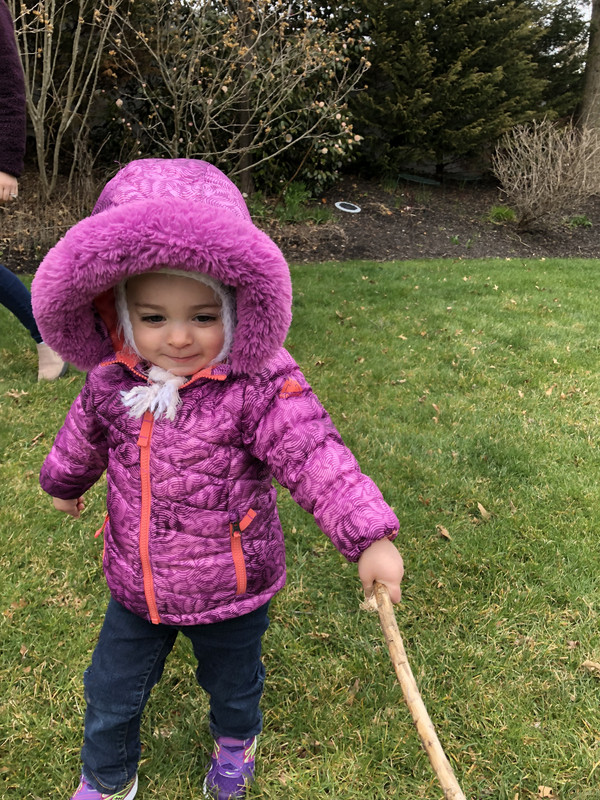 I ran a wire between the two posts and hooked the come along onto that to help pull the tree up. Then would use strap downs to hold the tree up while I readjusted.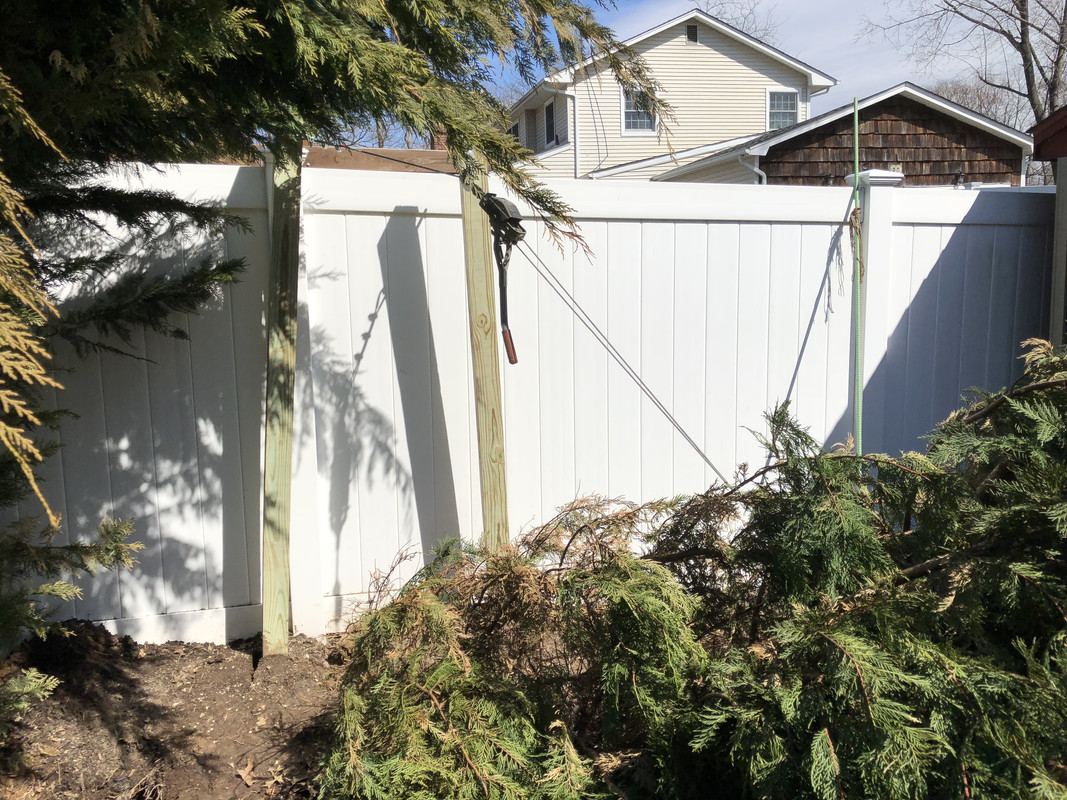 The trees are up again!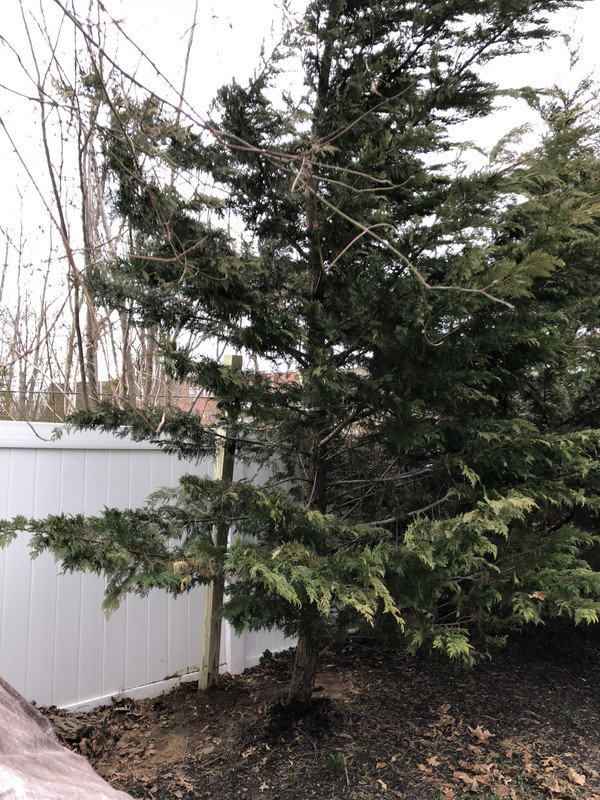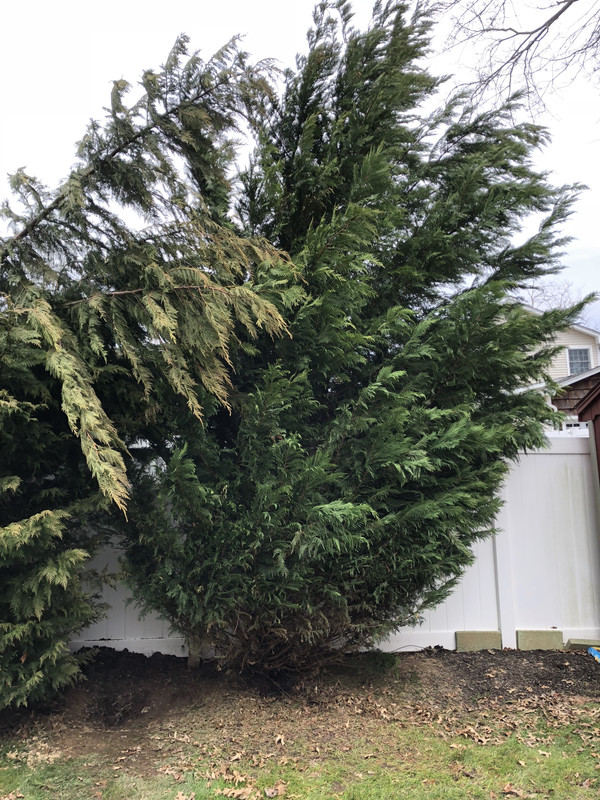 This is the hardware holding them up. One post is strong enough to hold this tree but two will surely be better.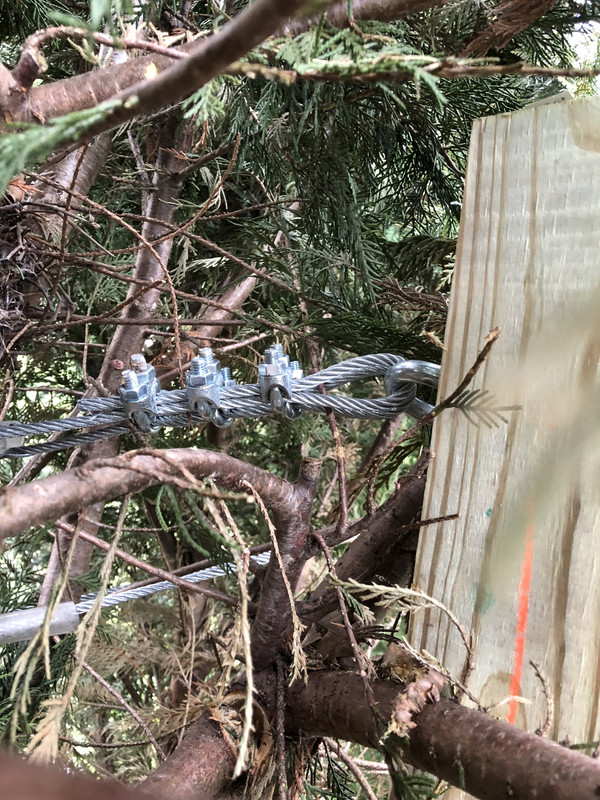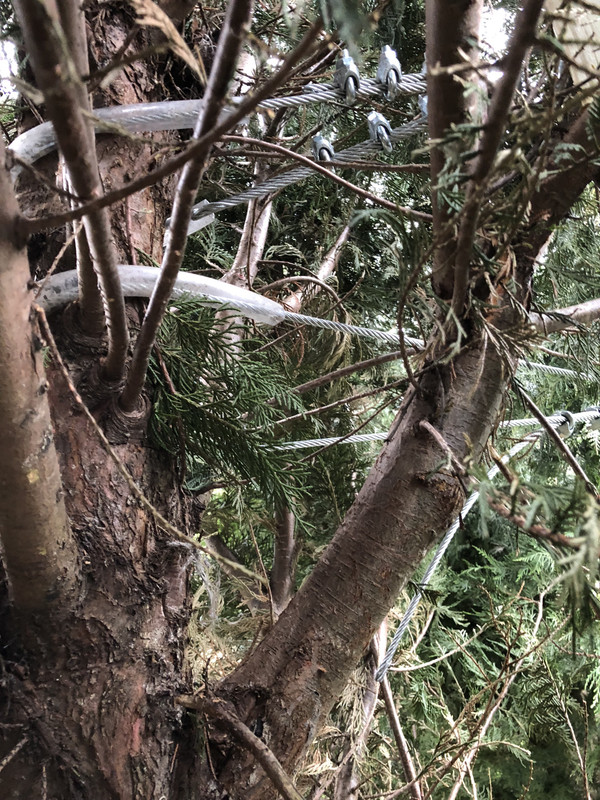 Overall I'm exhausted but happy that my trees are back up and I think they will stay up this time. Now to get onto the other yard maintenance.