Discussion Starter
·
#1
·
so I figured I should post up a few pics of this work in progress that never seems to end. my wife calls the yard my mistress now since I spend a lot of time working on it. we live less than a mile from the Gulf of Mexico. soil is pretty much sand, sand and more sand. you can water all you want and then cut grass a few hours later.
we moved into this house in late 2015. the builder did us no favors as far as landscaping goes. the lot our house sits on was a dumping ground for 10 years for the neighborhood. I can't tell you how many broken bottles, cans and trash we picked up. the soil was covered in cactus so we ended up digging most of them out. those thing suck! we also installed a well because water is expensive here and if you want a lawn, you have to water it.
most of the El Toro Zoysia sod you see was installed by me and the wife. we also planted 38 of the bushes you see along the sides of the new PVC fence. those are called bottle brush and they are pretty cool when they are blooming. it takes over 100 bails of pine straw to fill up those beds and yes we did that ourselves as well. in the front beds we added rubber mulch and I have to say I love it! it won't rot and it won't wash away even after a 5" rain. we also added in the palm tree in the front yard. when they charge by the foot, you know it's expensive!
I put out 5 yards of sand around Memorial Day. my goal is to purchase a reel mower pretty soon. Still trying to make up my mind which way to go on that. I would love to lower my height of cut down to .75 or lower. I have fired the lawn fertilizer company and just started doing it on my own as well. my wife thinks I am crazy but she'd rather have me doing this than out playing golf all the time.
hoping to add more pics along the way as the sand disappears and we move to a reel mower and the lawn levels out.
back yard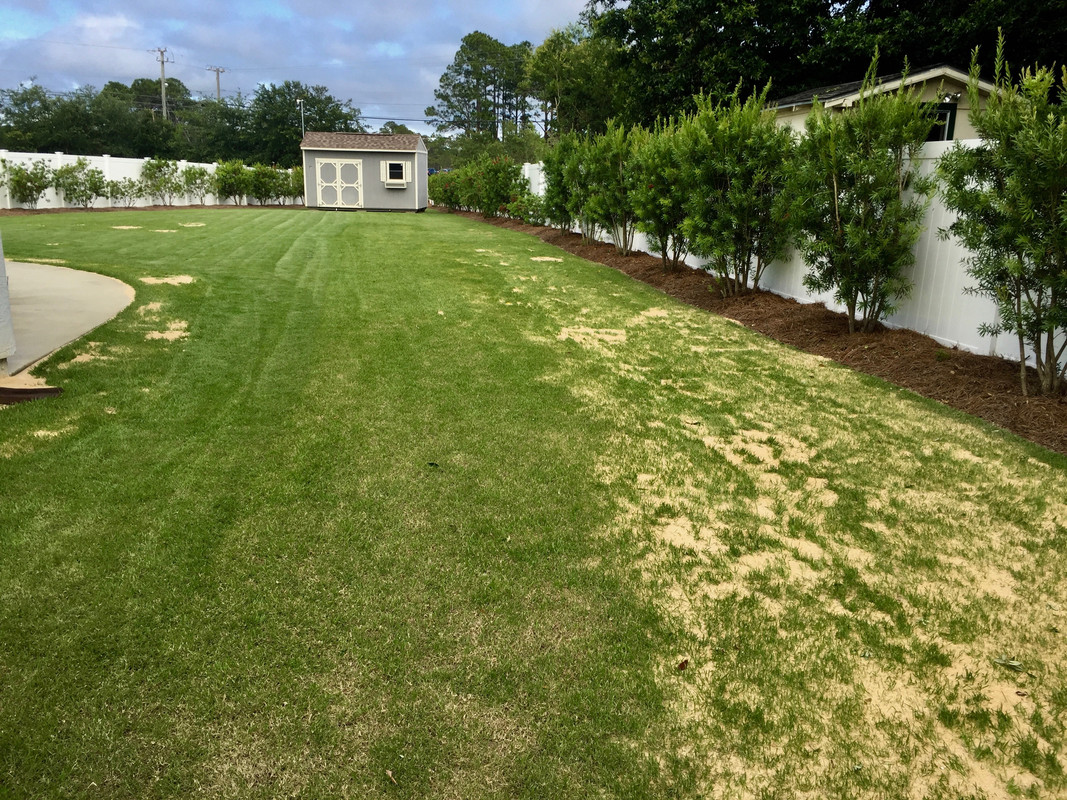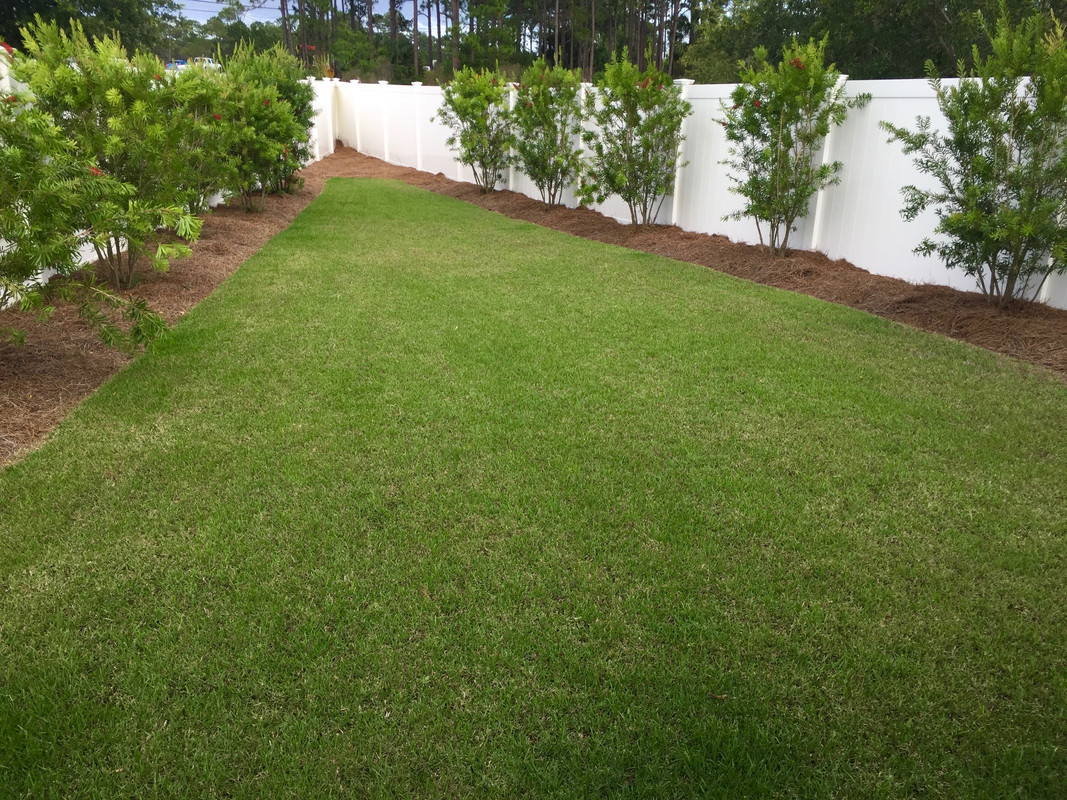 Bottle Brush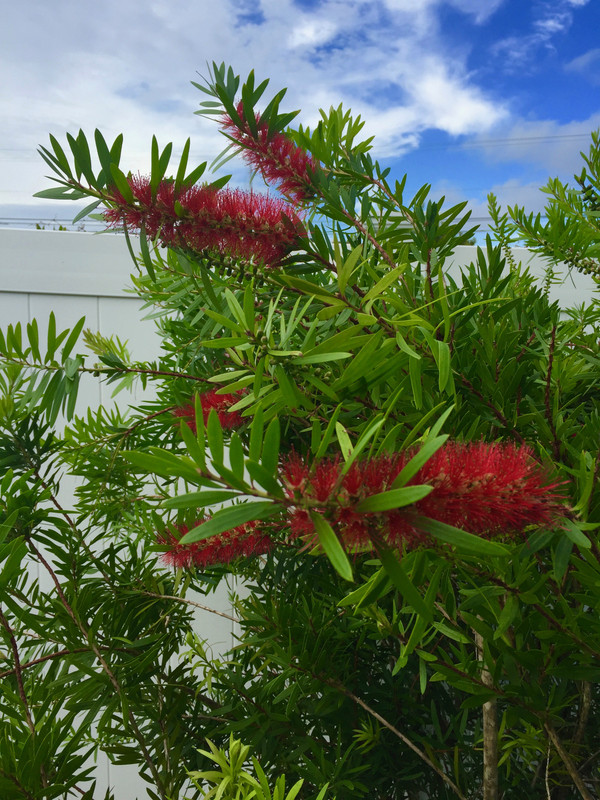 It has little seeds that birds and squirrels love. blooms several times a year.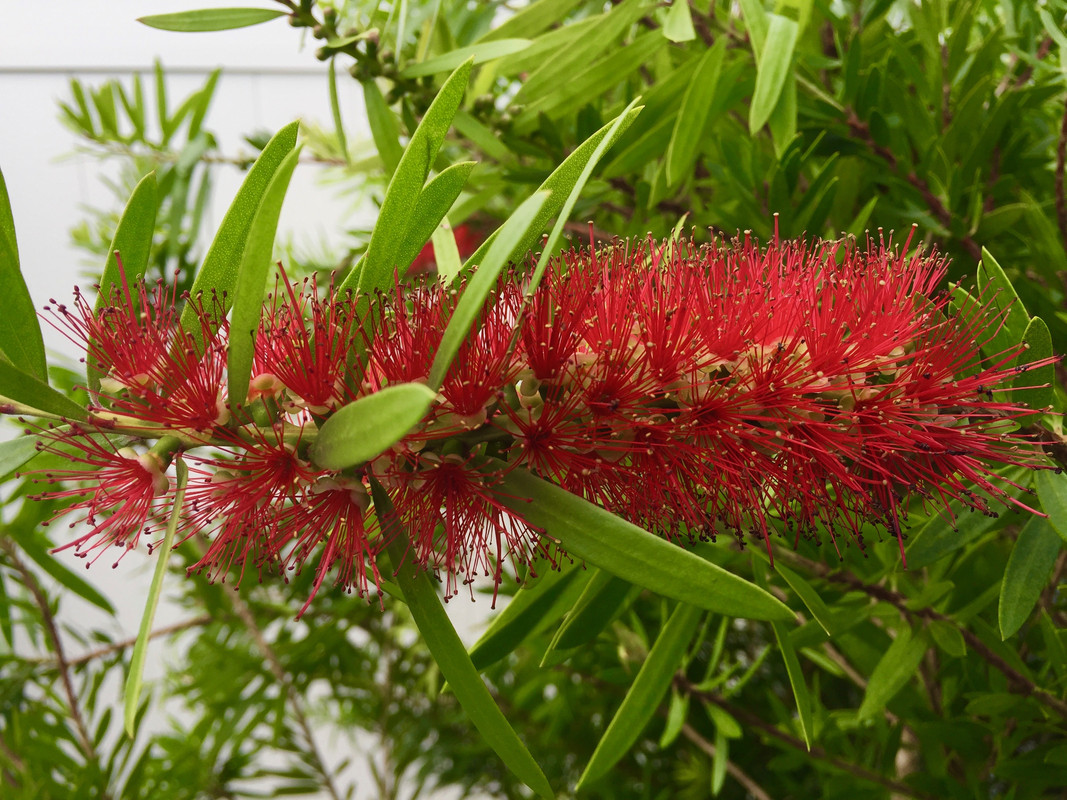 side yard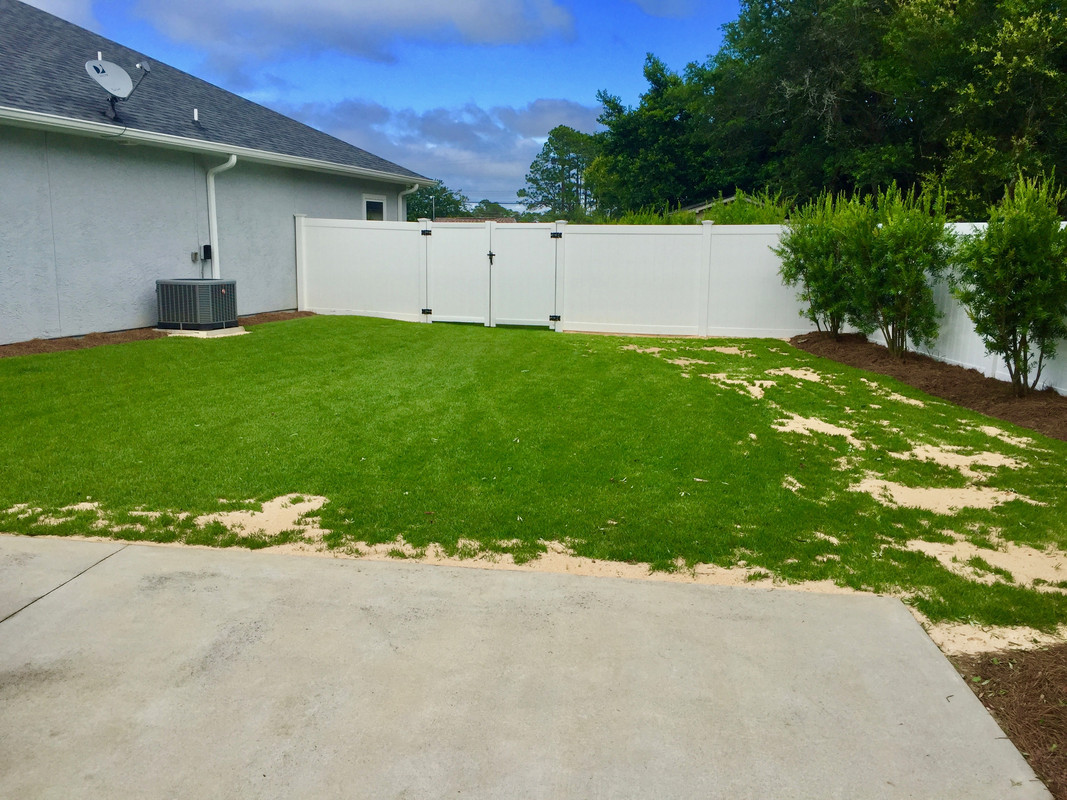 Just sodded this small strip next to my neighbor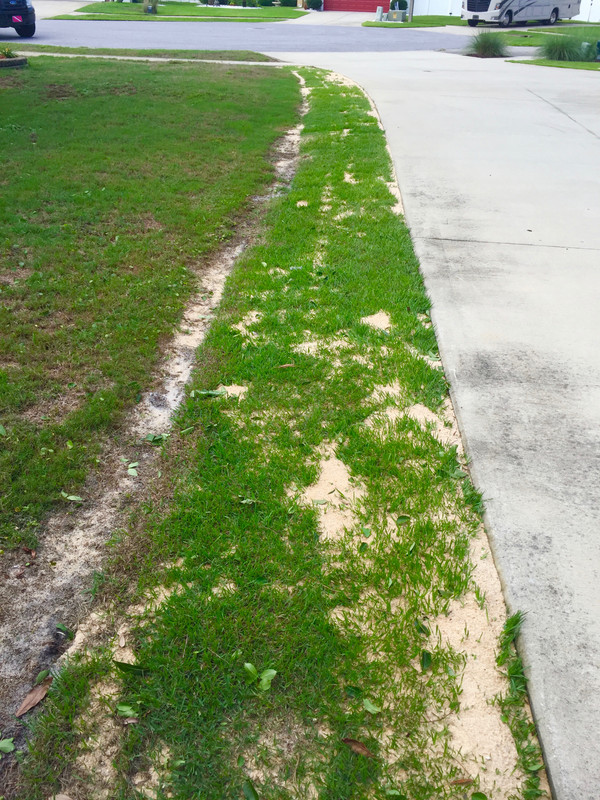 New Silverster Palm Tree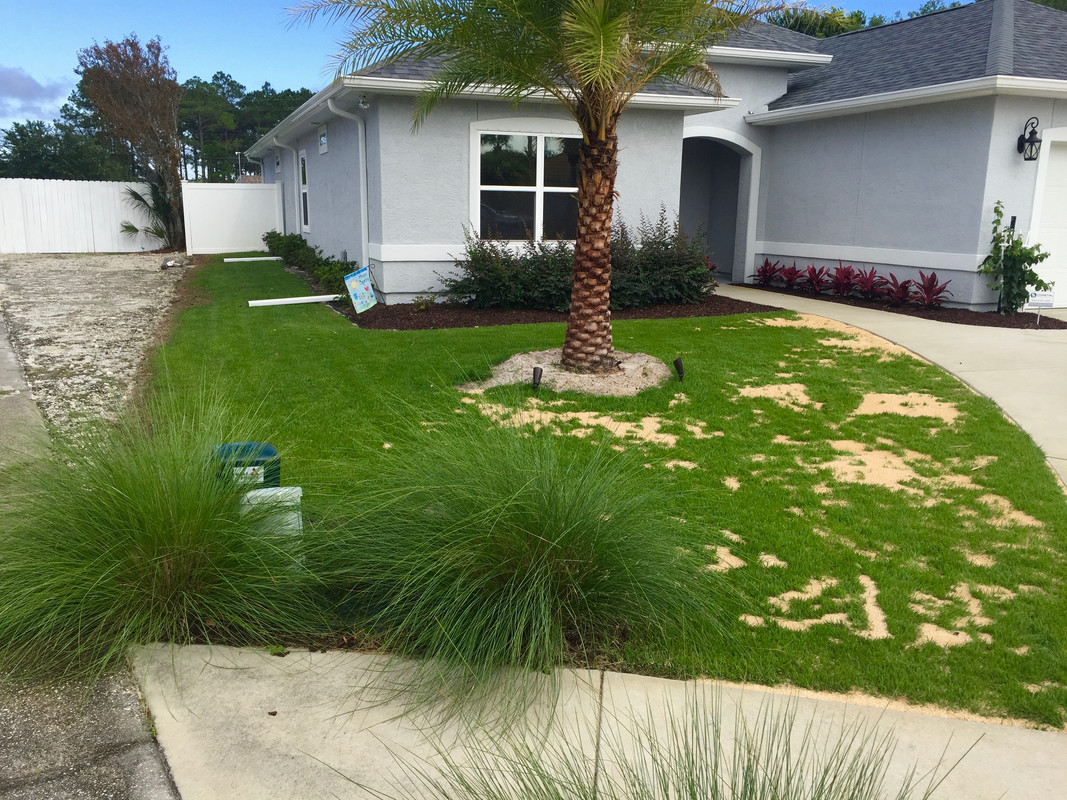 Tiki Plant with Rubber Mulch