Discussion Starter
·
#1
·
I've had two areas in my yard where my 419 has struggled due to shade, so decided to give TifGrand a try. So i now have somewhat of a Frankenstein lawn since i have 3 varieties growing (419, TifSport, and fingers crossed TifGrand)
I estimated the area from one of the online calculators, then ordered 4 pallets from SuperSod and 2 bags of their Soil3 compost as a topdress of the existing soil before laying the sod. They were kind enough to drop exactly where i needed it which helped immensely. They delivered a little later than i had hoped as i was wanting to get started first thing in the morning while it was cool, but they arrived around 1:30pm right in the hottest part of the day.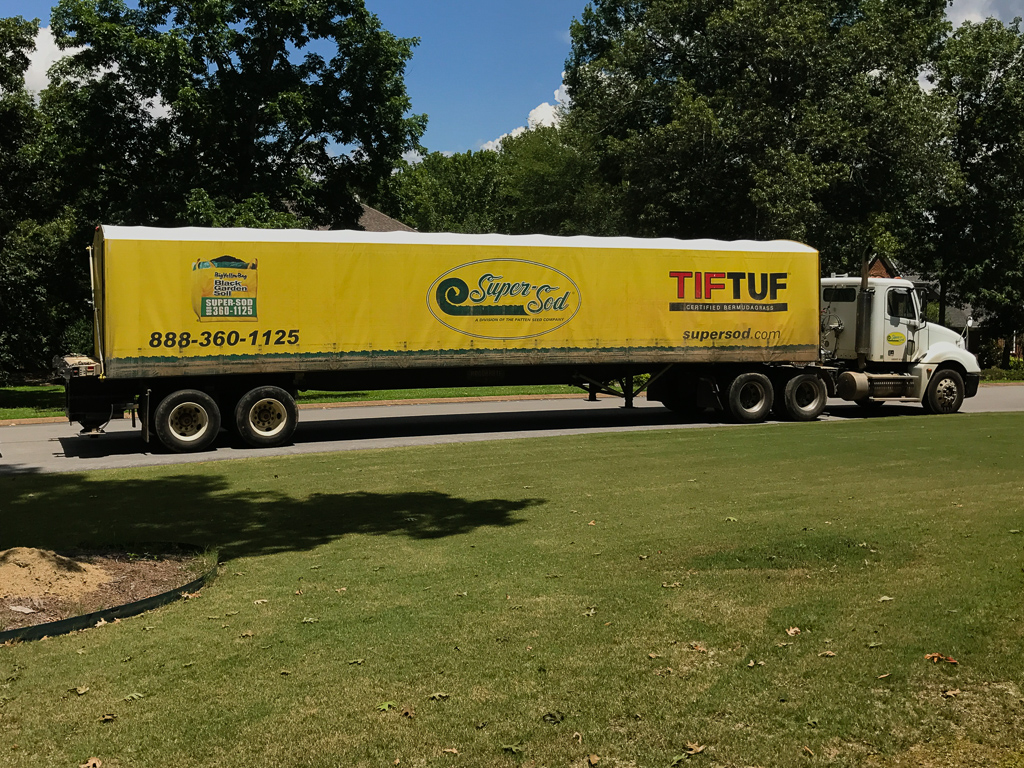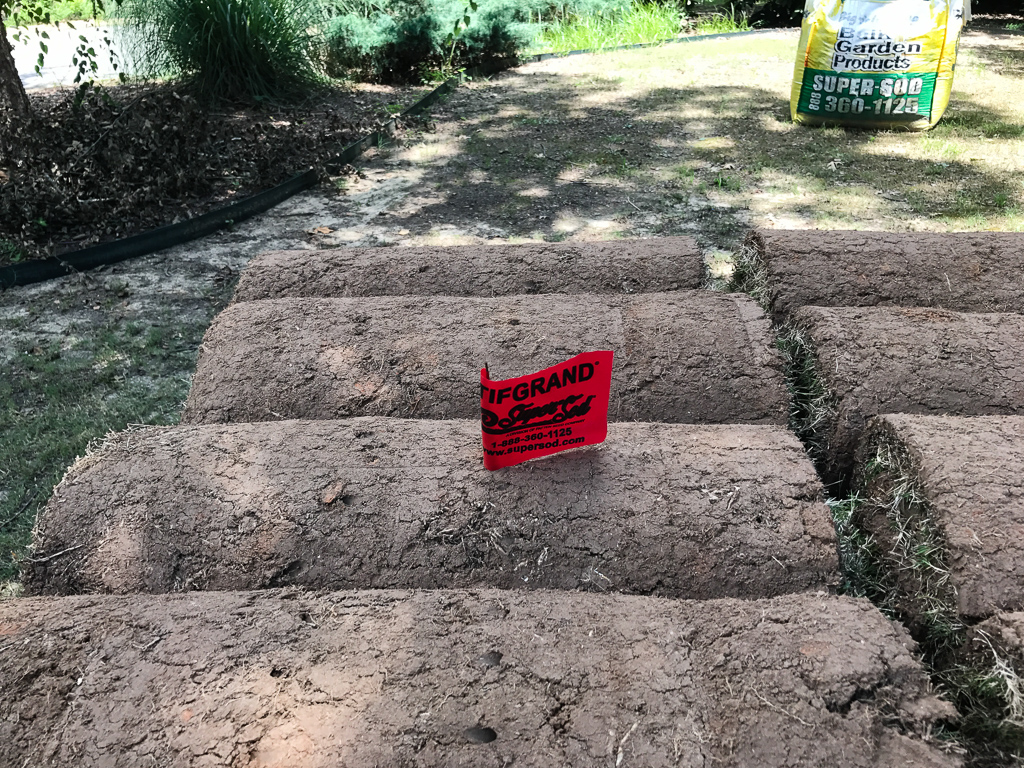 Basic Steps i took in the renovation:
I tilled up the existing area leveled it with a large rake, lawn lute, and drag mat. Applied the top-dressing and dragged and leveled again with the rake and lute. Then starting laying the sod down. My neighbor came over unsolicited and offered to help right at the point i was spreading the compost and we knocked out the top dressing and two pallets in a couple of hours. That was just awesome that he came over!! A big help!
I started watering about halfway through as we finished one section. Cutting in the edging was the hardest part and would recommend a machete to anyone trying to cut/lay sod. A landscape knife or even a shovel would barely tear through this stuff.
I then took a few hours rest before i tackled the back yard solo, repeated the prep process and got an additional pallet down before i had to call it quits for the night. I got back at it at sunrise today and knocked out the last pallet. We got a good amount of rain shortly after which helped supplement the watering i had already done.
I can say laying sod is not for the feint of heart, i'm in my mid 40s and consider myself to be in decent shape but holy crap its REALLY tough work. I have a deep respect for folks that do this everyday all day. If your looking to lose weight, sod is a great weight loss program (laying it not eating it).
Initial Concerns:
I was a little worried on how dried out the sod was at time of delivery but it seems to already be greening up so hopefully everything will go ok.
The other thing that bothers me as you can see in one of the closeups is there were quite a few sod pieces with considerable amount of seed heads. I have never seen this in my 419 or TifSport so caught be off guard for a vegetative Bermuda. I'm a little worried this is going to give my mower some fits unless i keep the blades back-lapped often.
All for now, will try to post on progress if folks want to follow how its going.
Some pics of the results:
Side yard by the driveway: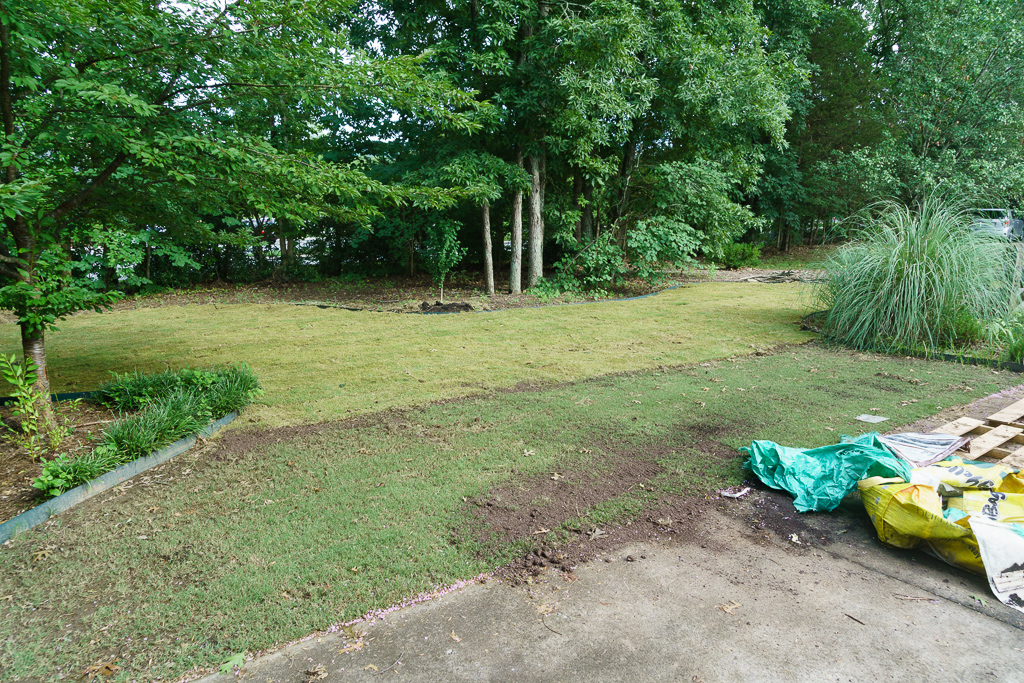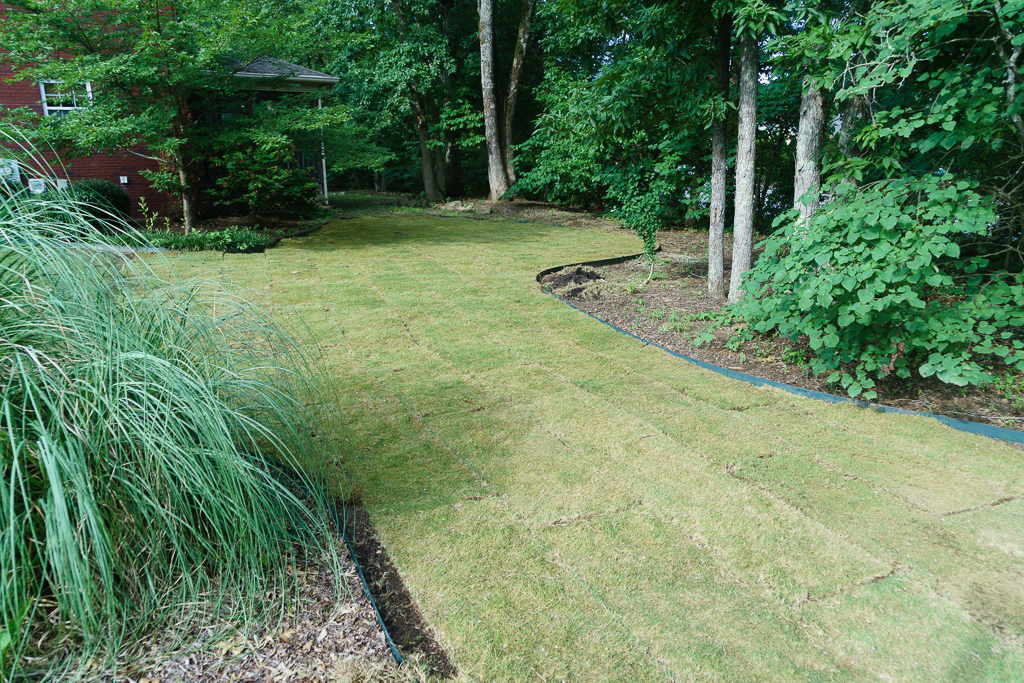 Back yard: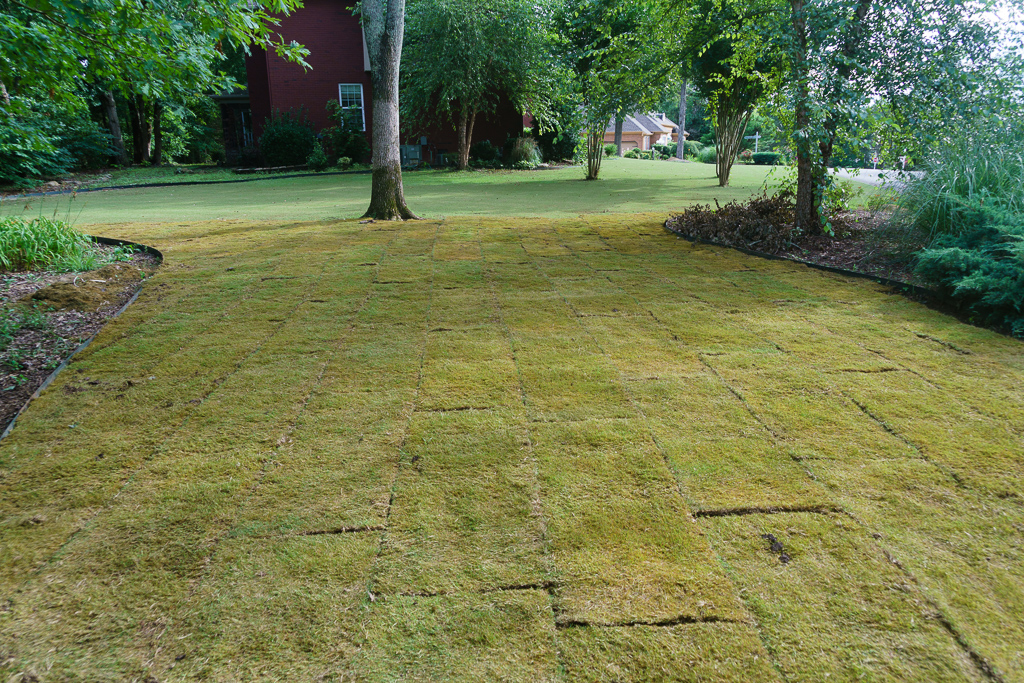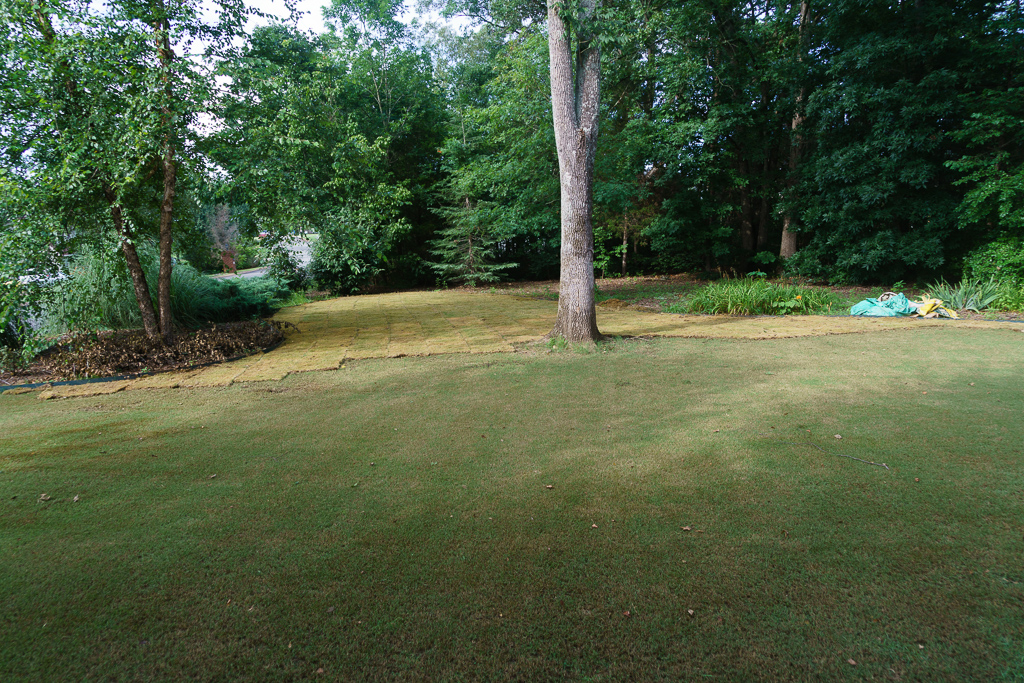 Close up of seed heads: