Discussion Starter
·
#1
·
Was this OK to use as a dormant fertilizer?
Went out and grabbed a bag when it was $2 and thought I had read its good to use a synthetic for the dormant feeding. Now today (after applying of course!) I'm reading on Milorganite amd they say do not use a synthetic and also the Expert Gardener Fert bag says only to use when the grass is actively growing.
Did I harm anything? What i used: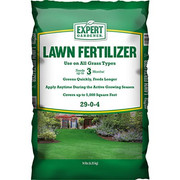 Also a lawn update because why not! Backyard looks pretty good but has been a swamp for over a month..nonstop rain and bad drainage.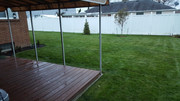 Front lawn is a bunch of different shades of green.. the spots where I dug out fescue clumps and overseeeded with a TTTF blend dont look great to me.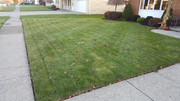 Let me know your thoughts!
Ps: can we go back to this yet..? Lol