Discussion Starter
·
#1
·
Please understand before reading this post it is not my intention to imply that Swardman is a bad product or that it is unreliable. It very well could be that I have just been the one in a million customer that has had multiple things go wrong. It could be a fluke. Nobody else using Swardman has had any issues that I know of.

I still think Swardman is a great reel mower and intend to keep mine. This post was only intended to share my experience with members here, otherwise it would seem like I was hiding something and that's what we do here: we share the good and the bad.

Please don't jump to conclusions that Swardman is unreliable based on my experience. Lee and Michal have gone above and beyond in trying to help me, even offering a full refund. You will not get screwed by going with a Swardman. It would take more people coming forward to come to any sort of conclusion. So please read my post with a grain of salt, knowing that these issues could be rare and that I may just be the unlucky guy that caught them all.
First off let me say I hate making this post. I love my Swardman, but I feel a need to share the problems I've had with it to the members here. In a nutshell I can't keep this thing operational. In the middle of my first mow the cylinder pulley broke. I temporarily fixed it with a paper clip.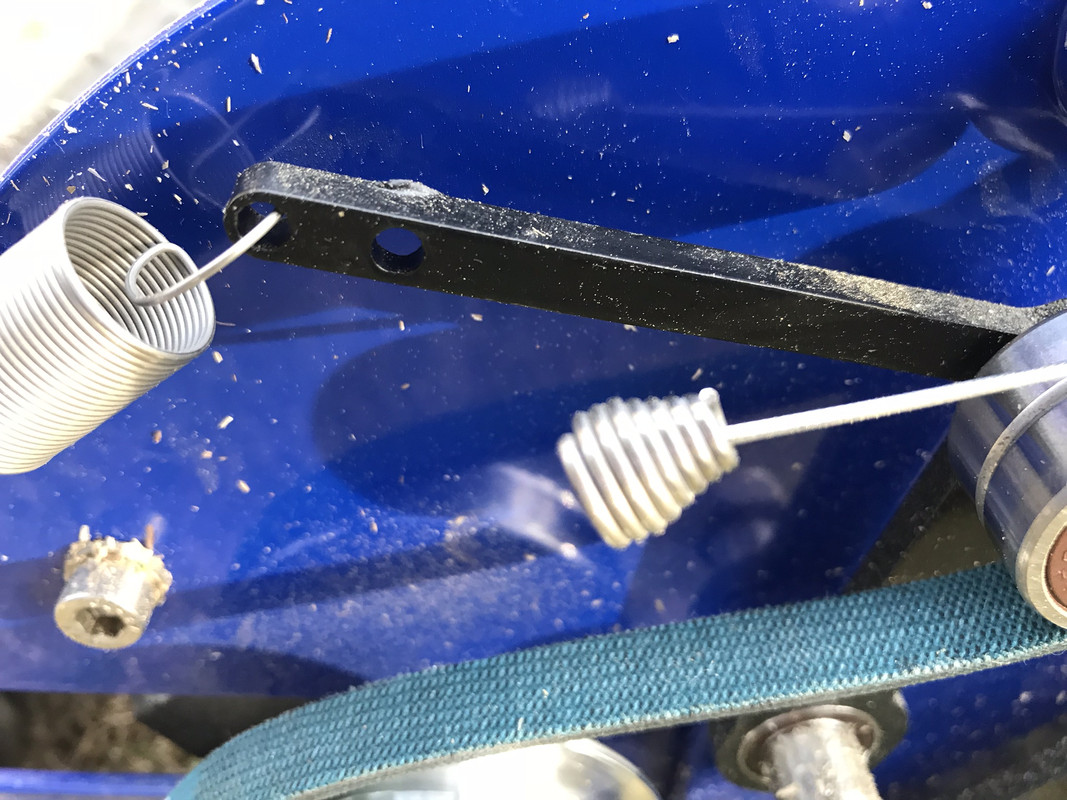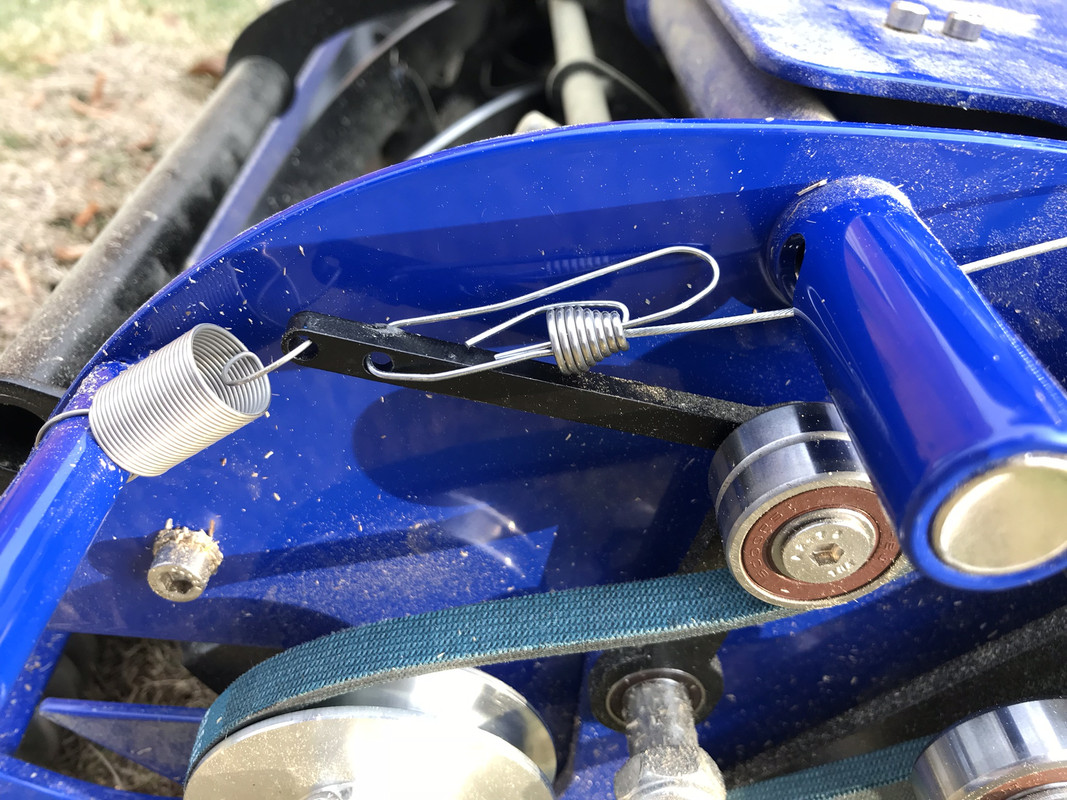 Swardman sent me a replacement cable which now works fine.
Even before the first mow the reel was noticeably stiff. It didn't spin freely and made a grinding sound when you tried to spin it. I backed it off the bedknife and spent the next week trying to bring the reel to the bedknife to cut paper and spin more freely. I could not get it to cut paper without being extremely stiff and grinding. 2 blades were contacting the bedknife while others were not. This thing was out of round.
Swardman sent me a new one, which works fine.
So back to the drawing board on scalping the yard. It mowed the whole yard one time at 3/4 inch, then I verticut and scarified. Those cartridges are awesome. However, as I want to maintain at 3/4 inch I needed to go lower, so I cut at 1/2 inch. I got 1/3 of the way through the yard and the mower stopped suddenly. The bolt holding the drive shaft snapped off inside the shaft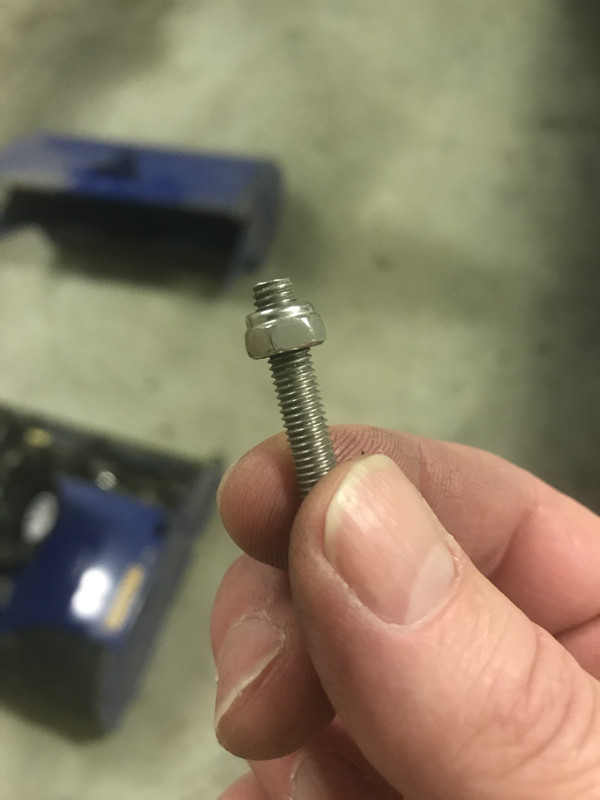 I took it to be repaired, the shaft needed to be removed to machine the bolt out, they replaced it with a strength 8 bolt, which works fine at the moment, and Swardman paid the repair bill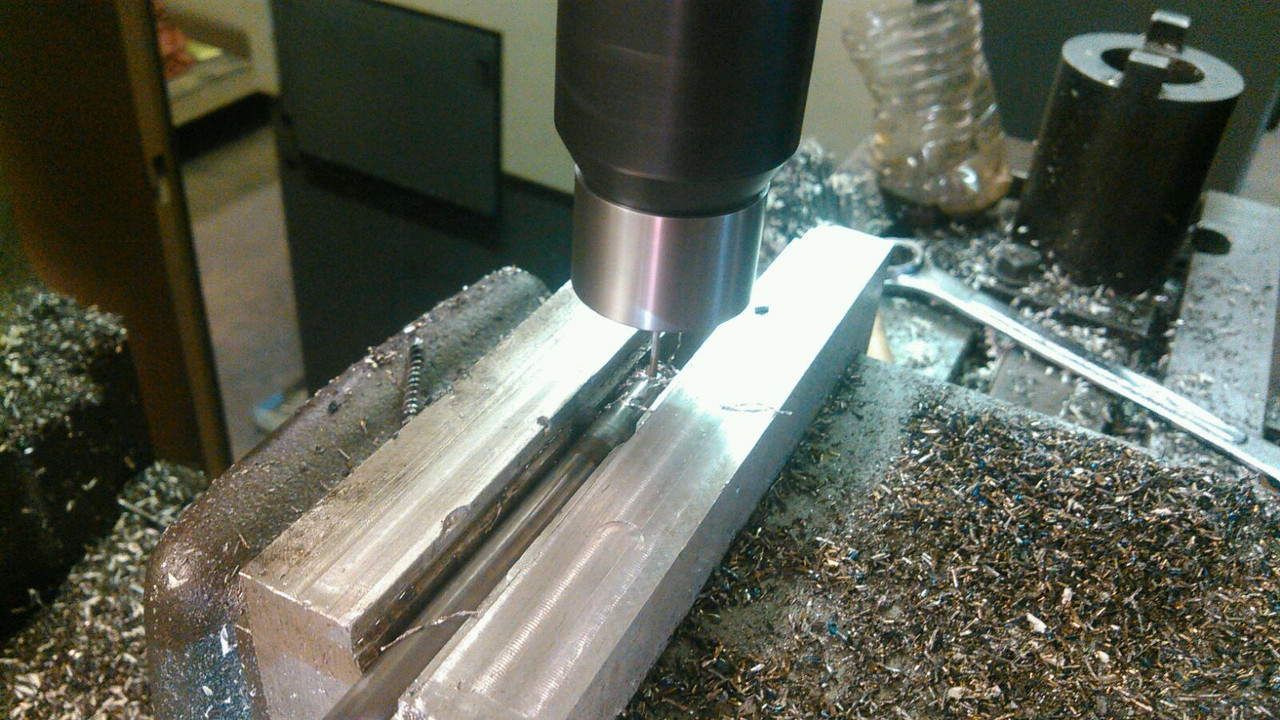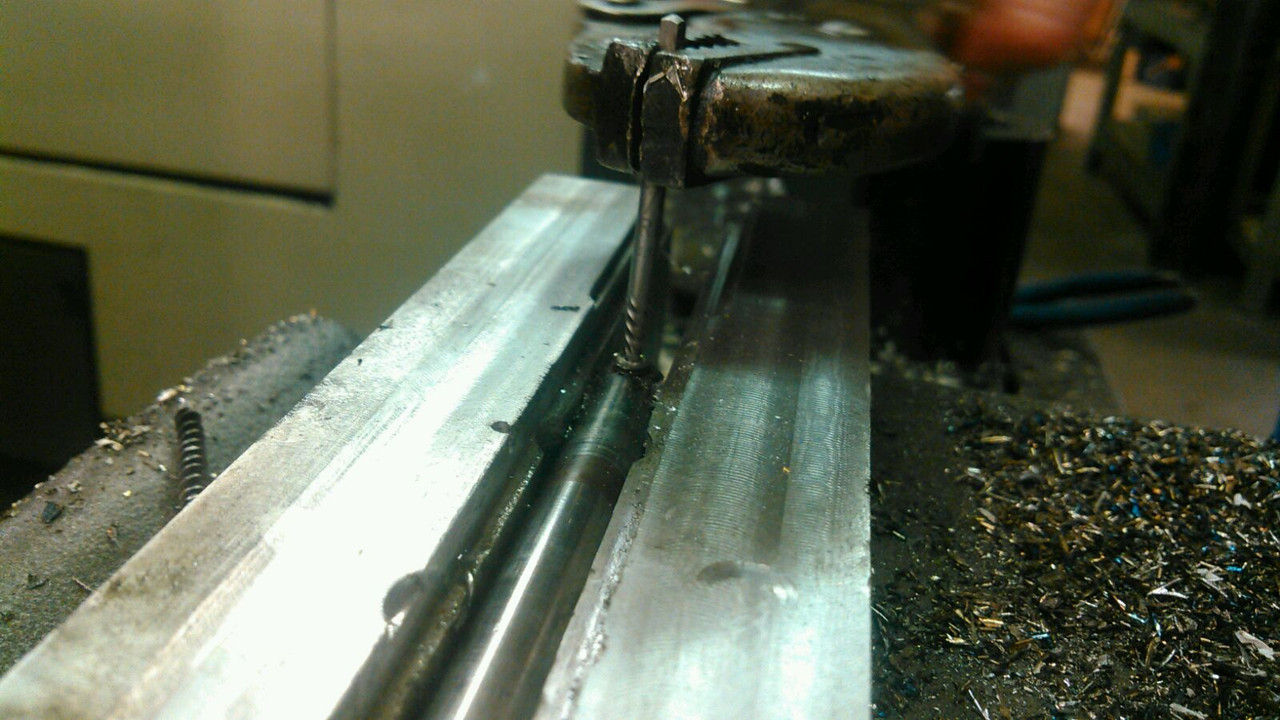 After getting it home full of mowing anticipation I noticed this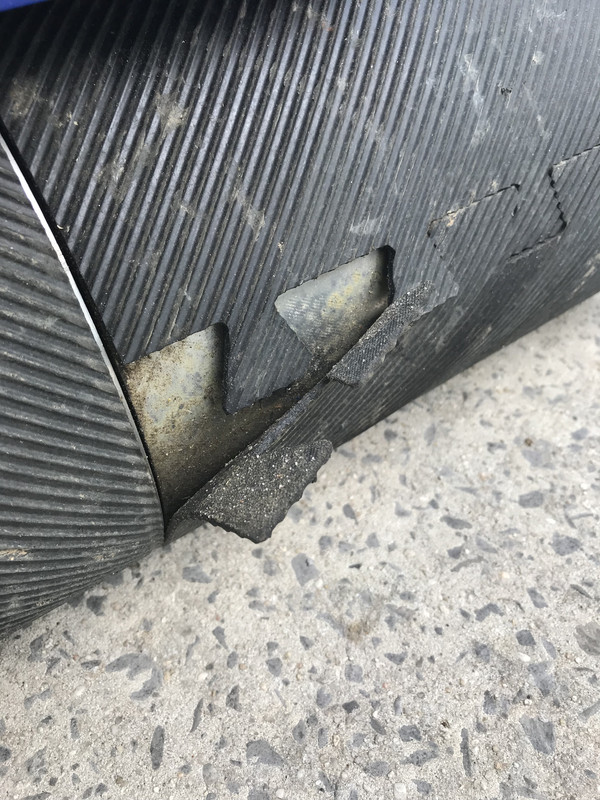 Well damn. I mean just damn. I was worried about the 3M adhesive eventually wearing off, but I haven't had this thing but a month and have only used it a few times. At Swardmans urging I pulled the rubber completely off the drum and went to mow. The drum was sticky, but surprisingly wasn't picking up any debris.
I decide to cut the yard at 1/2 inch again by golly, I'm going to cut it that low so I can let it green in to 3/4 inch! It was cutting beautifully. Handling like a dream. It was slipping the slightest bit on the slight slope, but not enough to get bent out of shape about. It was even striping a little, something I've never done before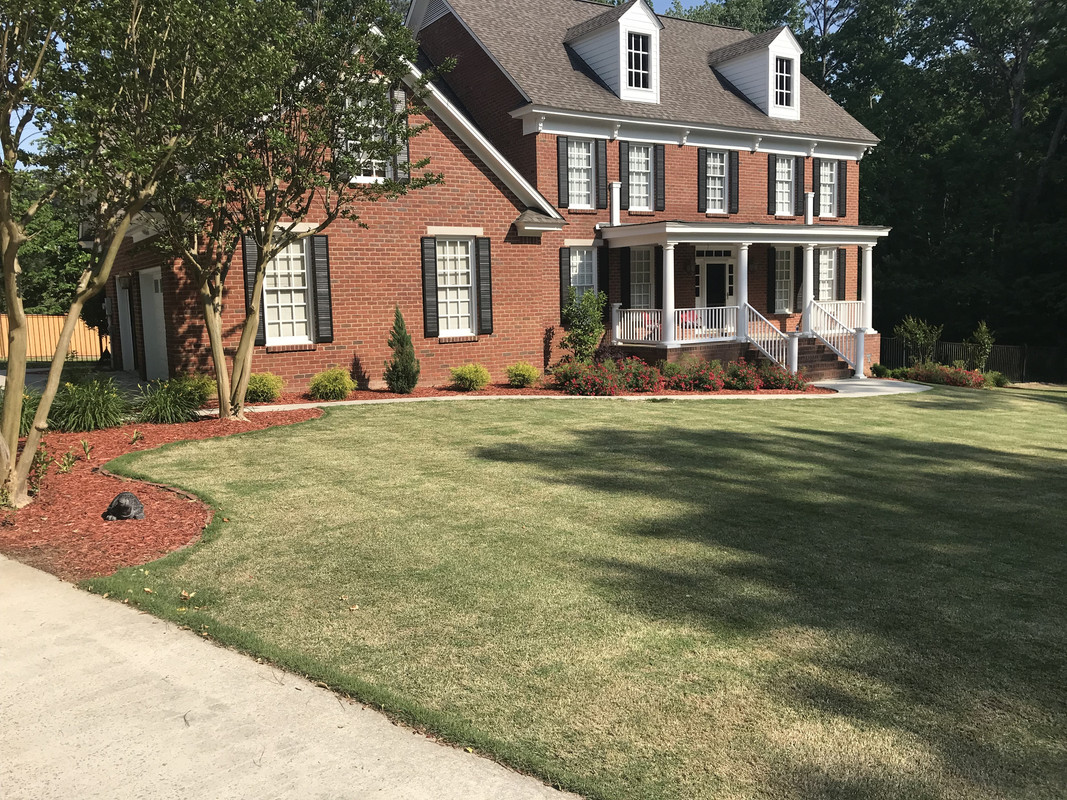 I was happy and enthusiastic about my Swardman. All the fluky problems were over! We're on our way now!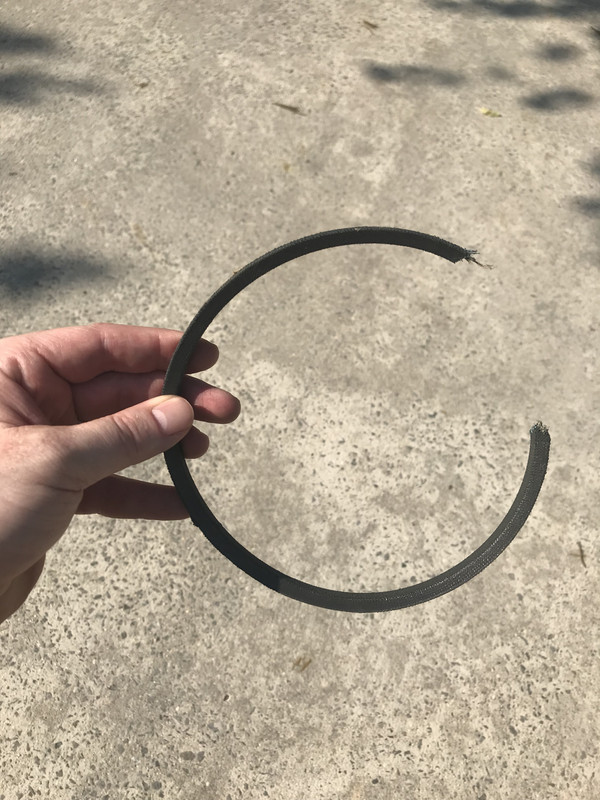 The mower stopped propelling forward. I took the magnet cover off and found the drive belt broken. My heart sank.
I have never hit anything hard with the reel or pushed it through anything too thick. I don't have anything hard in my yard. I will admit to denting the grass catcher on the front after hitting a fence post (the speed of this thing has quite the learning curve), but that impact was minor, not enough to cause any mower to fall apart. I haven't hit any concrete, you can see the edge of my yard hasn't been touched this year in the video below
After all of this, I still love the Swardman. When it's working it is the easiest reel mower to use, maneuver, adjust and care for. The cartridges are superb.....anyone getting a Swardman really needs to get the other cartridges to really appreciate the entire system.
Lee Purcell and Michal Dozbaba have been great representatives of Swardman and have backed their product. But I can't even get the seasons first scalping done, heck at 1/2 inch it's not really even a scalping. Not sure what to do, but wanted people to know my story.