Discussion Starter
·
#1
·
Ok, so I tricked you into clicking this. I am going to do an overview of the work I'm doing on my 3 Stihl BR600 Backpack Blowers that I picked up from a "needs work" pile at a landscaper. But for now I have a fairly simple question.
I am going to clean most of the plastic parts of the blowers tomorrow. I noticed quite a bit of build up on parts of the engine(around flywheel and spark plug/valve area) when doing some work today. Is there any point to cleaning up these areas or are they just going to get filthy again? Am I risking getting some cleaner where is shouldn't be?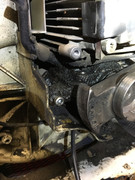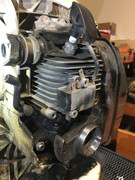 I have these products. Guessing the engine degreaser would work best if I would use anything at all.