Discussion Starter
·
#1
·
Thought I would share some pictures of my sprayer rig I've been working on this year. Since I invested in a reel mower this spring, I only really use the mower anymore to cut a family member's lawn that is just under an acre. I'll usually also spray their property with pre-emergent just to make mowing a little easier and quicker.
The mower is an Exmark Lazer-Z HP 52". I got an old beat up 4-wheeler rack from a friend that had it sitting around his motorcycle shop; straightened it out with a little rubber mallet love, sanded down, primed an painted to match the mower as best I could. I bought
https://www.northerntool.com/shop/tools/product_200578566_200578566
this ATV sprayer at NorthernTool, as well as
https://www.northerntool.com/shop/tools/product_200514382_200514382
this boom sprayer.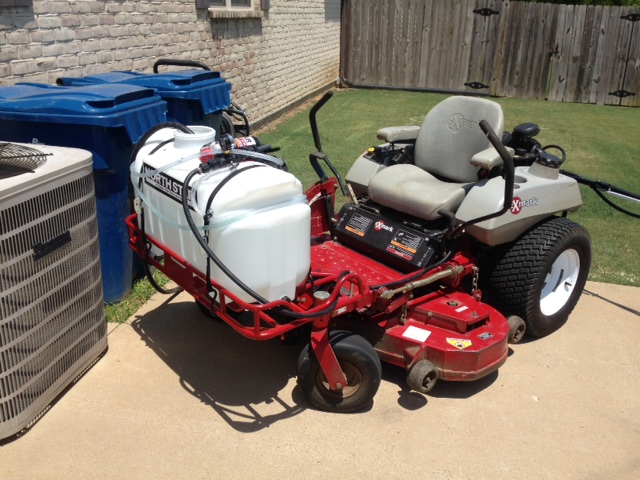 I used some angle iron to make a mount for the boom on the back as well as some support for the front. Overall, I'm still playing with different spray tips, heights and distance between tips, but it works pretty well. Steering is not so great with that much weight in the front for sure. Still a work in progress .....