Discussion Starter
·
#1
·
I am in the middle of doing a total renovation on my lawn. However I have about 4000 sq ft of centipede that is in the shady part of my yard that I laid down last year after having 5 truck loads of dirt brought in to fill the yard. I have an area up by the house about 5000 sq ft that is mainly weed and with remnants of the centipede that was sodded when the house was built. I have two young children that love to play in the yard. They are rough on the turf with the power wheels and trampolines being put out in the yard and baby pools for weeks at a time. I think it has hurt the centipede to the point of no return. Now that they are getting a little older I can put more time into maintaining the yard.
To the renovation part. I have a 2000 sq ft area that I have killed and removed all the grass from.
I have decided to go with celebration bermuda instead of seeding the zoysia like I had planned. I bought one pallet for the 2k sq ft area that I have graded and removed all the existing grass.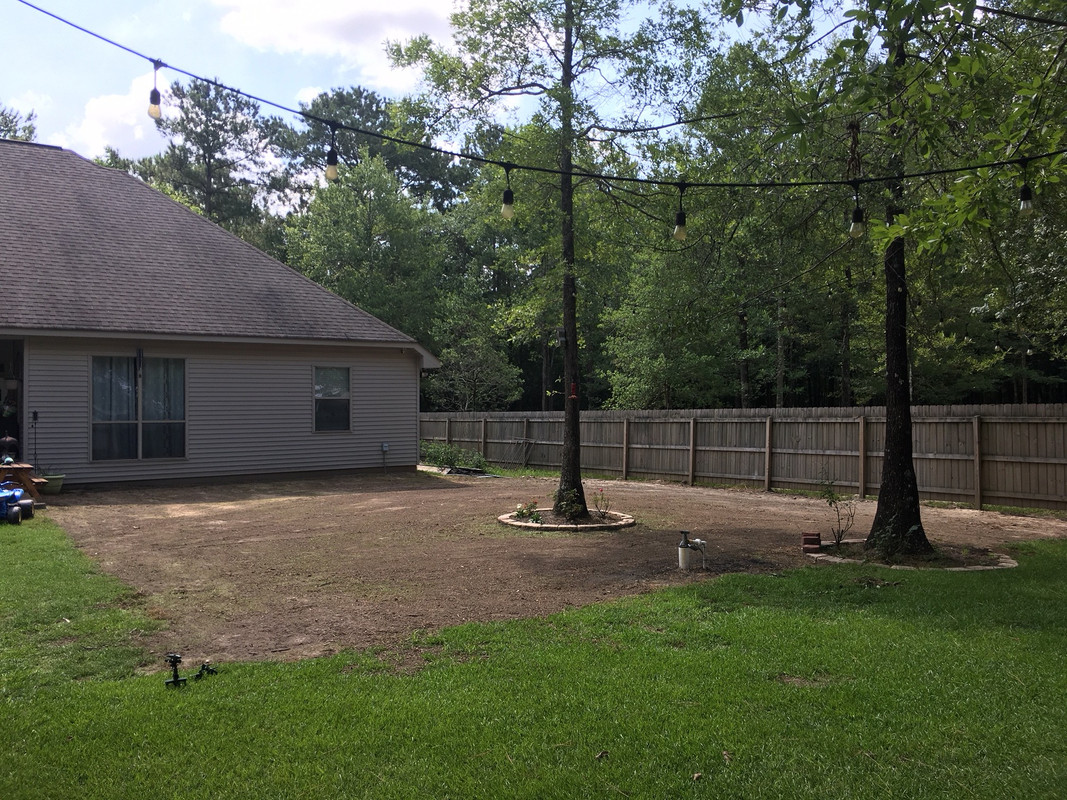 I spaced the pieces of sod out about a foot apart. I intend to fill in the gaps with sand in two weeks. I did this for two reasons. I didnt want to buy 4 pallets of sod and I needed to add some sand into the soil because may yard is horrible for drainage.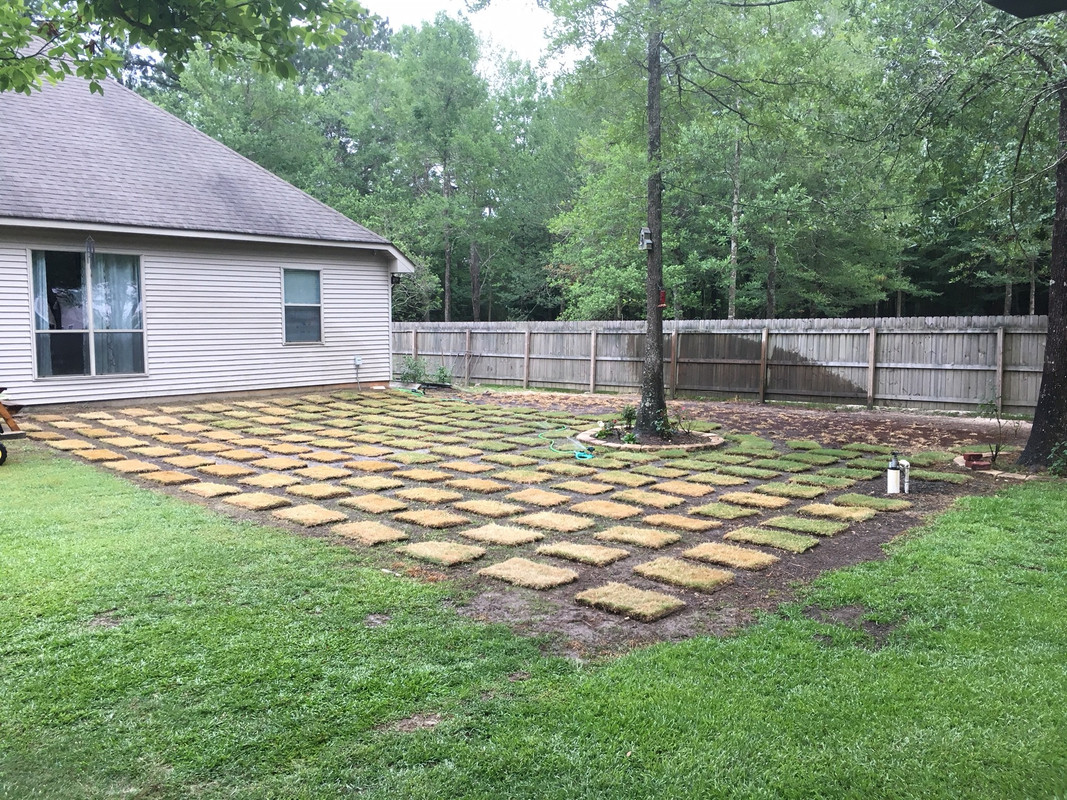 I took the last 10 pieces of sod and broke them up into springs or small chunks. I spread them out in the remaining area and then covered them with peat moss and threw down some tacifier that I was going to use for seeding so it all dont wash away... Hopefully everything will take.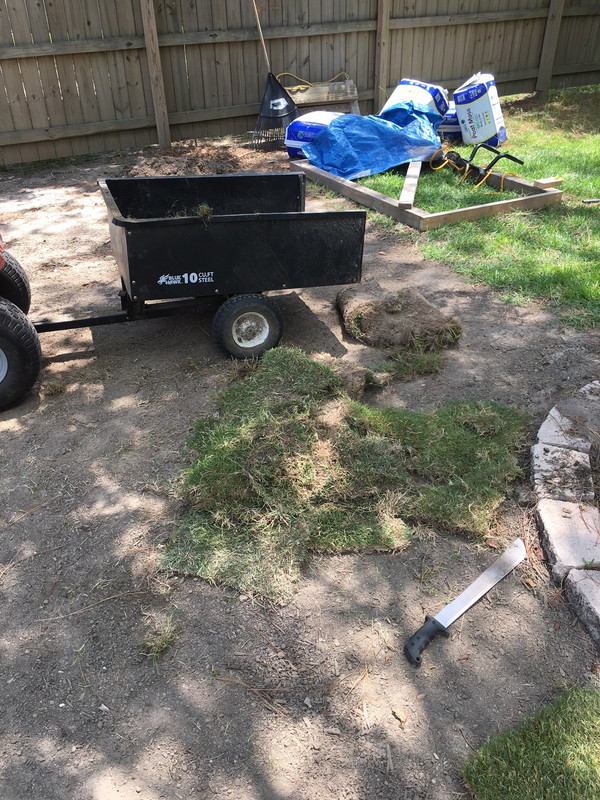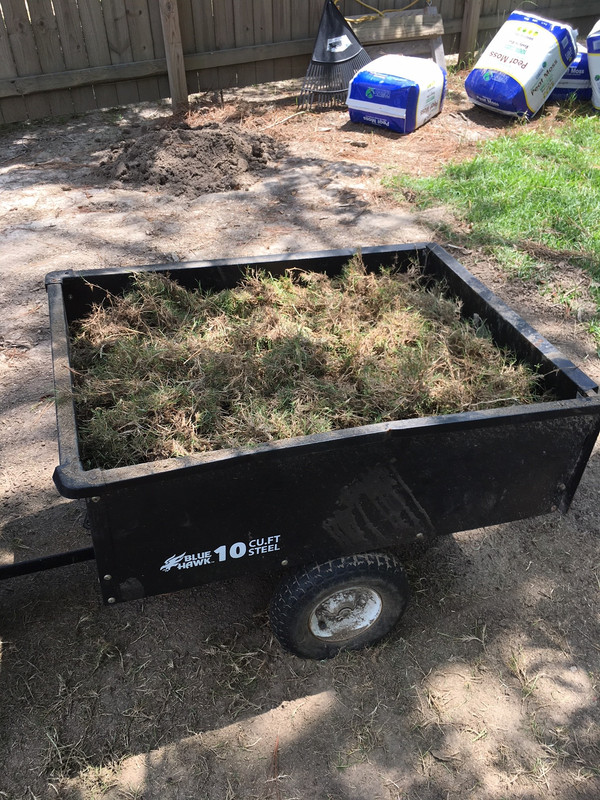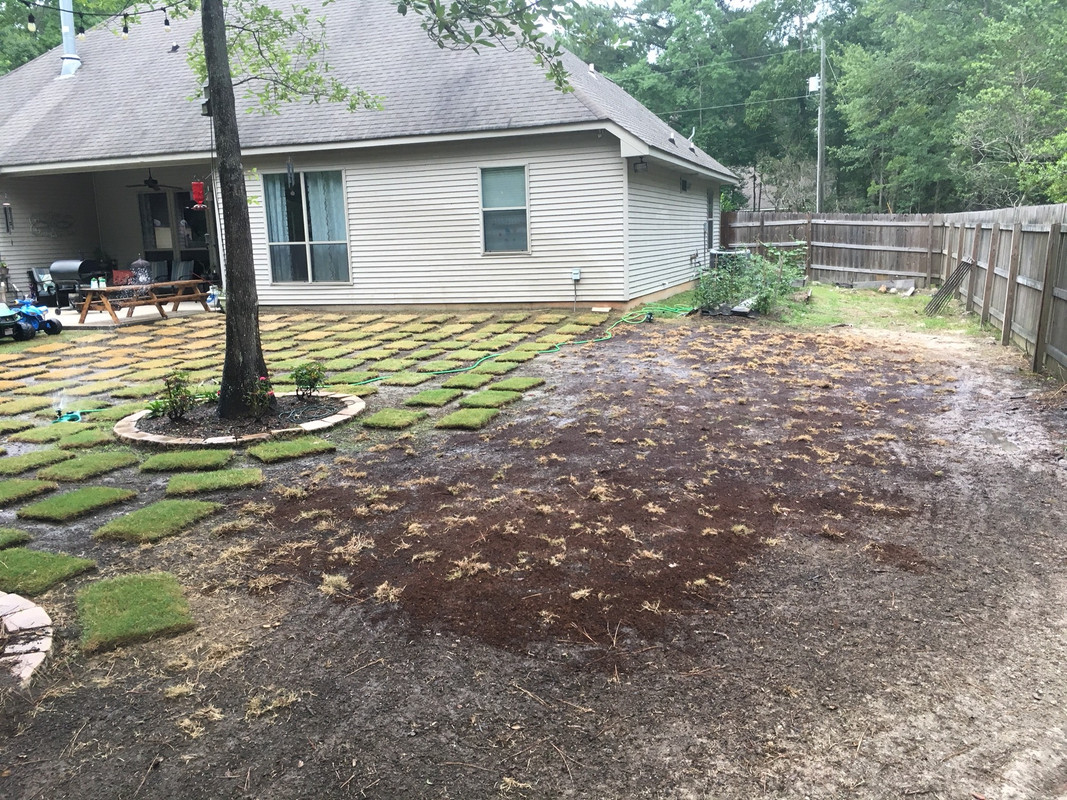 One Week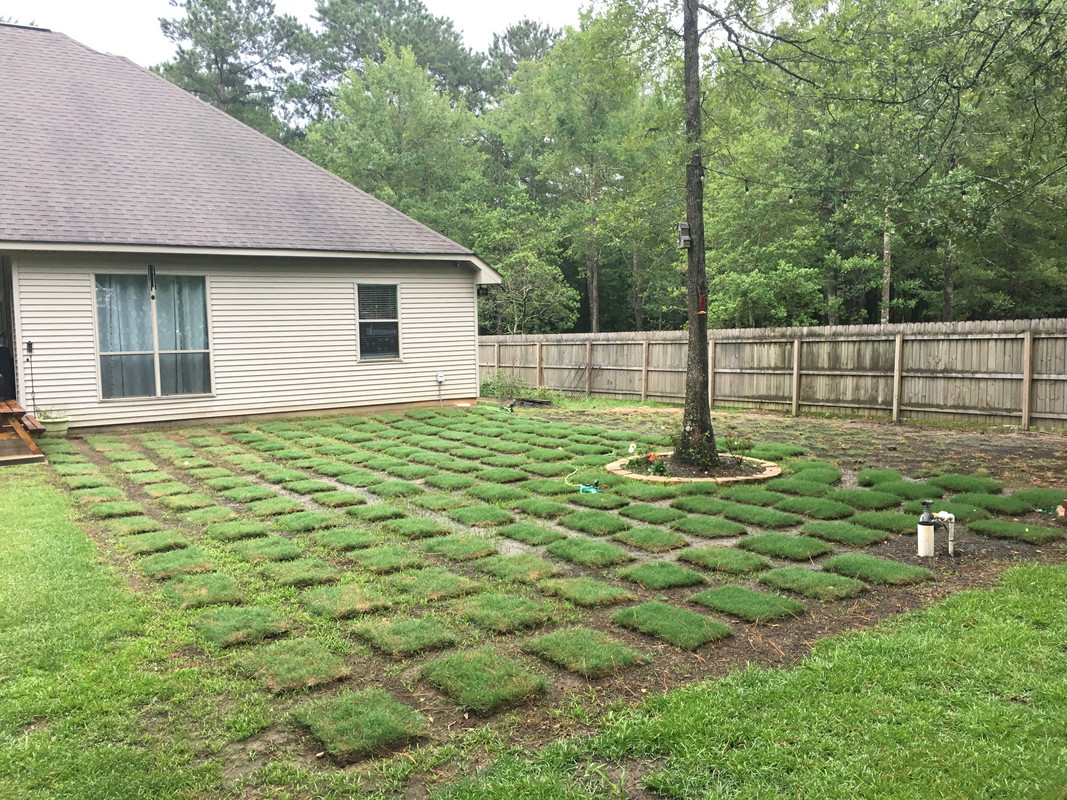 Two Weeks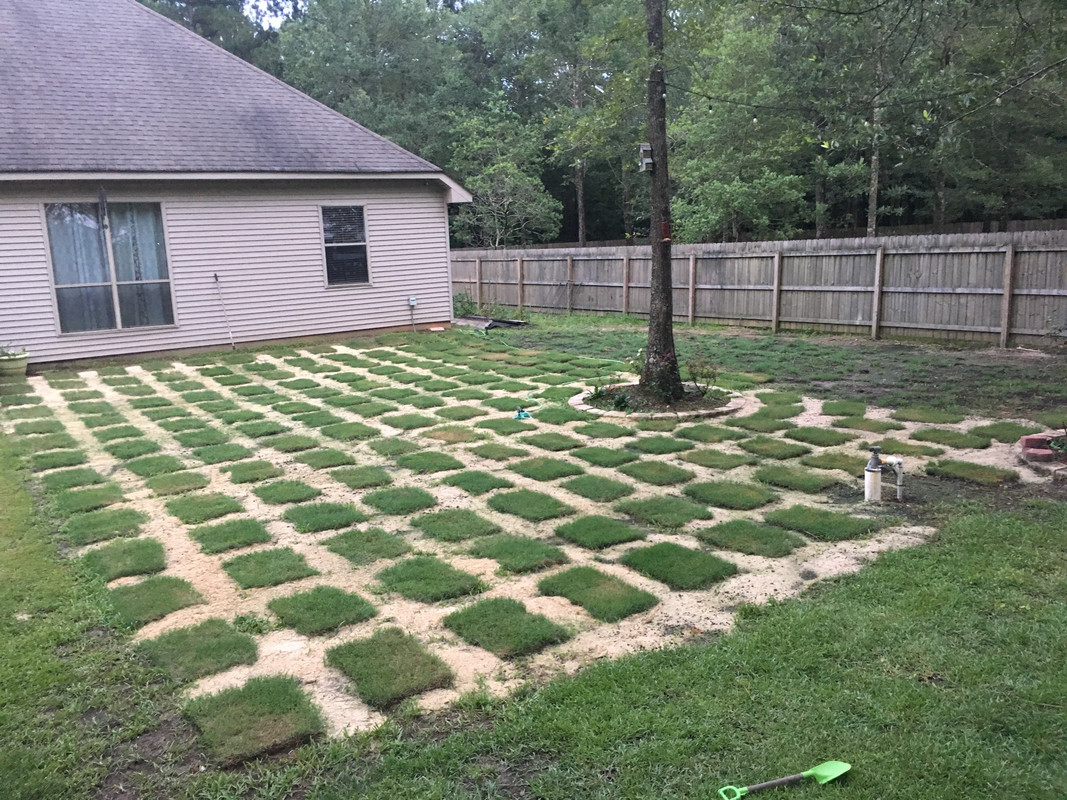 Three Weeks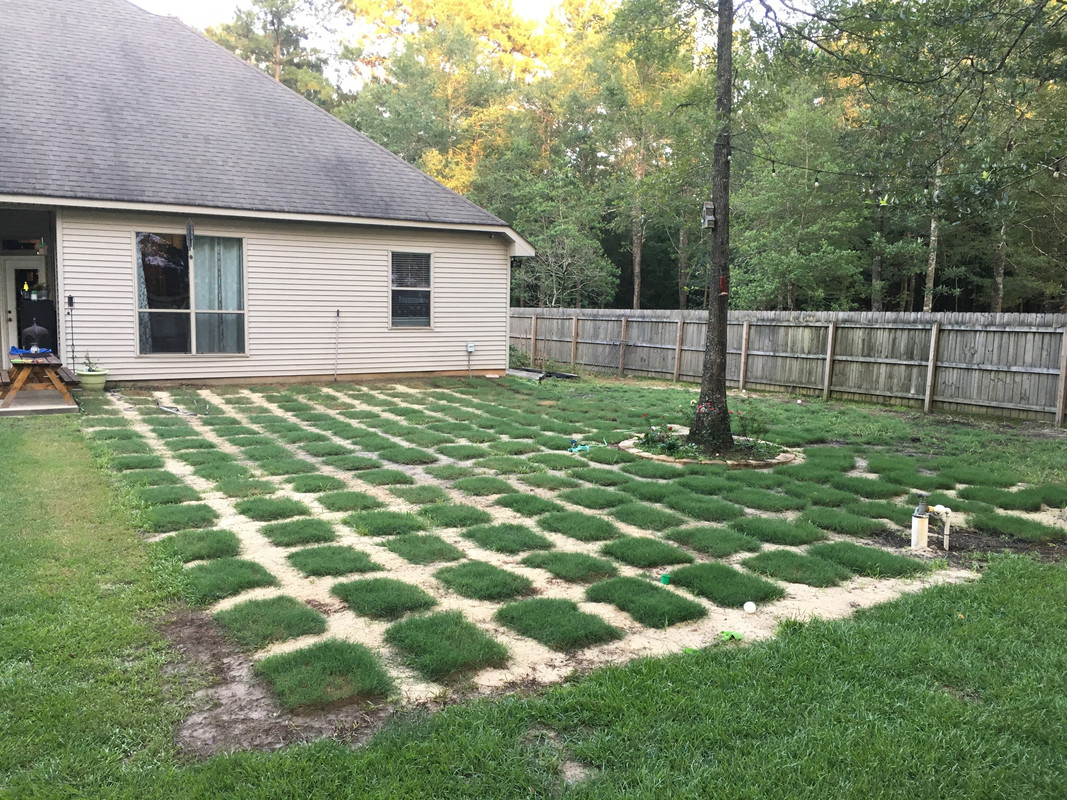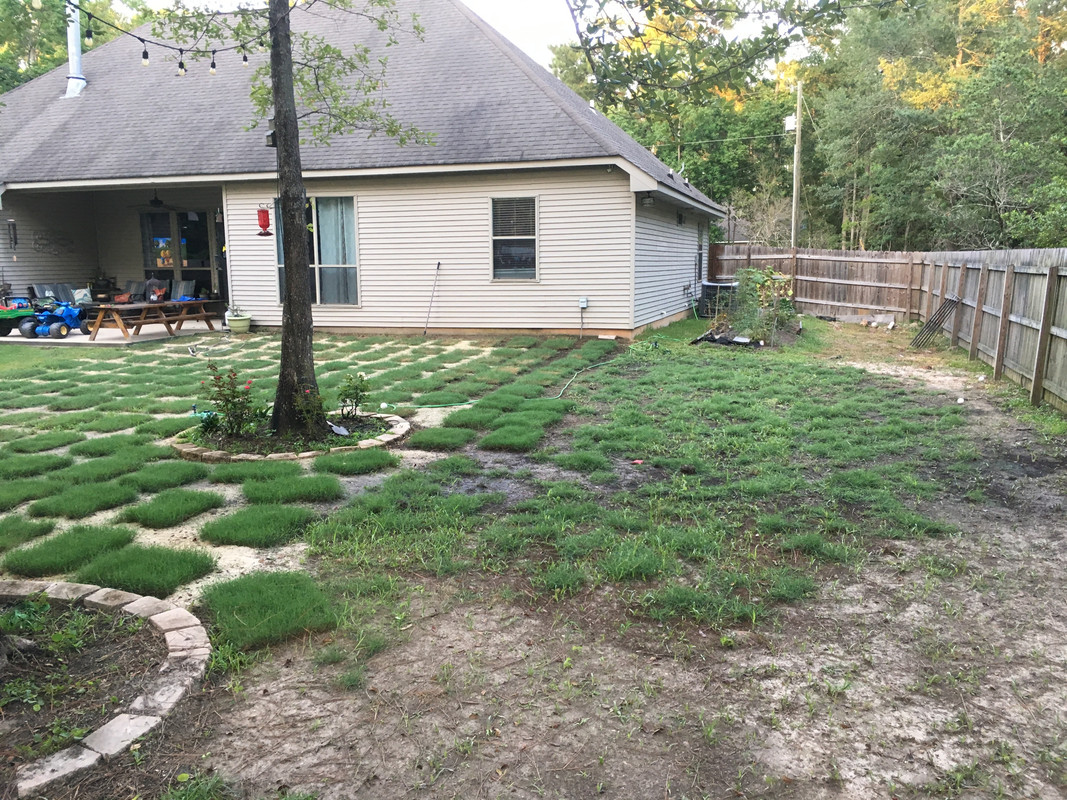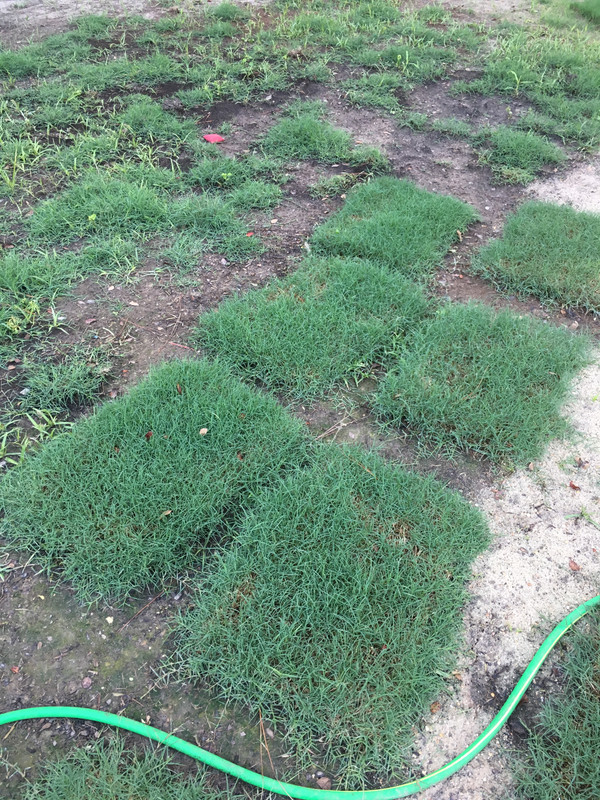 4 Weeks