Discussion Starter
·
#1
·
So I've been reading and asking a lot of questions regarding soil tests which might pertain to my own soil test results. Making this thread for my soil test results so I'm not hijacking everyone else's threads with my own questions
.
Since these soil tests Lyme was applied last year (Nov/Dec). Not sure how much as I didn't apply it. The lawn company that was under contract for when we built our house to maintain the lawn the first year did.
I have applied .5lb/1k of 19-19-19 at end of april and then 1lb/1k of N of 24-0-11 which has 40% slow release and 6% iron at the end of May.
These are the soil tests. The first one from Soil Savvy was April/may time frame if I remember correctly. The other test was from a local nursery/feed and seed place late summer timeframe. Between those tests 19-19-19 was applied monthly at 1lb/1k.
I have a soil test from Waypoint Analytical in the mail right now and will post the results when I get them.
April/May test.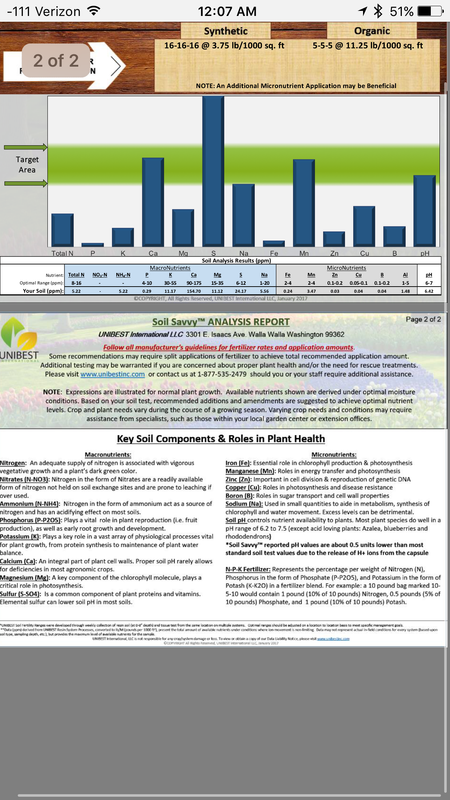 Aug test.