Discussion Starter
·
#1
·
New to this forum thanks to the YouTube channels of
@GrassDaddy
and
@wardconnor
. I finally have an underground sprinkler system this year and am determined to have a nice yard. I still have a long ways to go to catch up to the likes of Connor Ward, but at least my grass is green. Here is the equipment that I am working with for my 8,000ish sq ft lawn. You will notice the home made roller filled with sand on the back that I copied off of GrassDaddy. Thing rolls beautifully and the stripes it leaves aren't bad for a small Honda mower: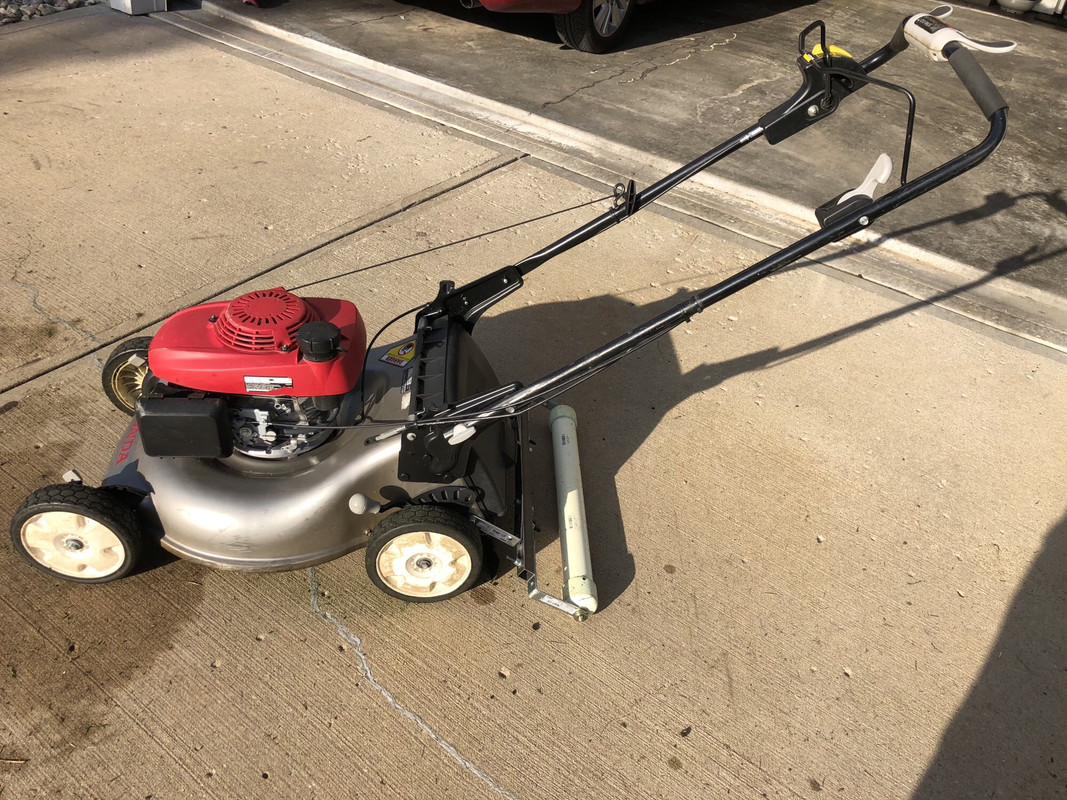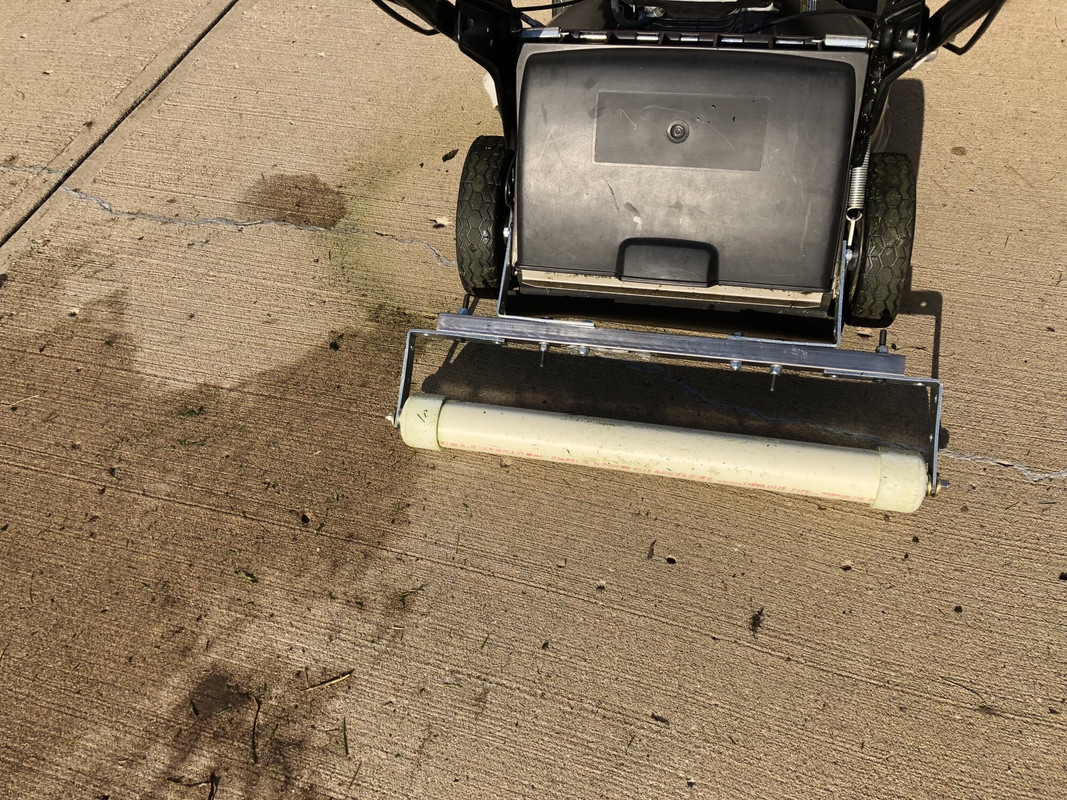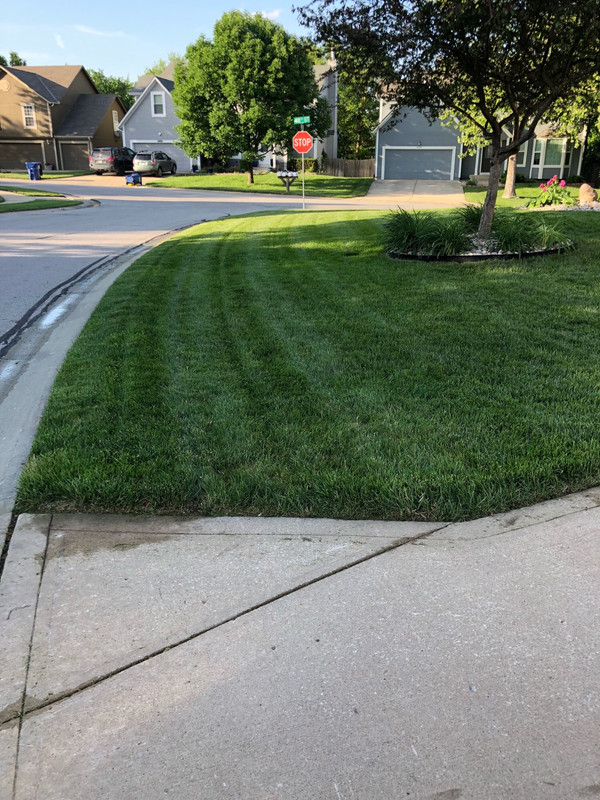 Being motivated to have a nice yard, I turned in a soil sample to my local extension office to be tested this morning. We get one free test per year in the county I live in. I just mainly want to know my PH level, so I have a baseline on where to start. What tool does everyone use to pull soil samples from their yards? I didn't want large shovel holes all over the yard, and I couldn't quickly find a plug puller in any local stores, so I made one out of an old piece of 1/2" black pipe. I simply cut one end at an angled point and welded on a handle. I am not a good welder, but, hey, the metal is connected. We have very clay dense soil where I live, so I had to cut out a front section to pull the plugs and I drilled a hole in the top to assist in unplugging the pipe. It worked great, but the clay level of the soil was a pain to get out of the pipe. See below: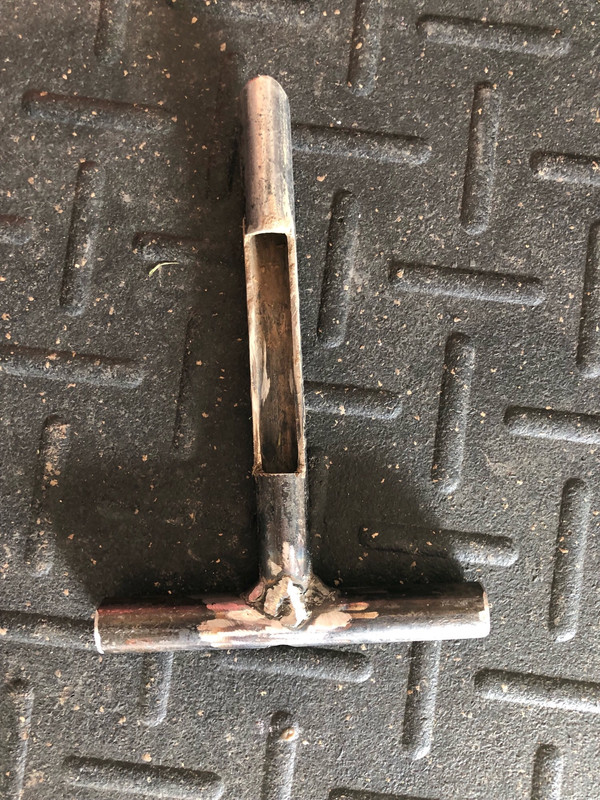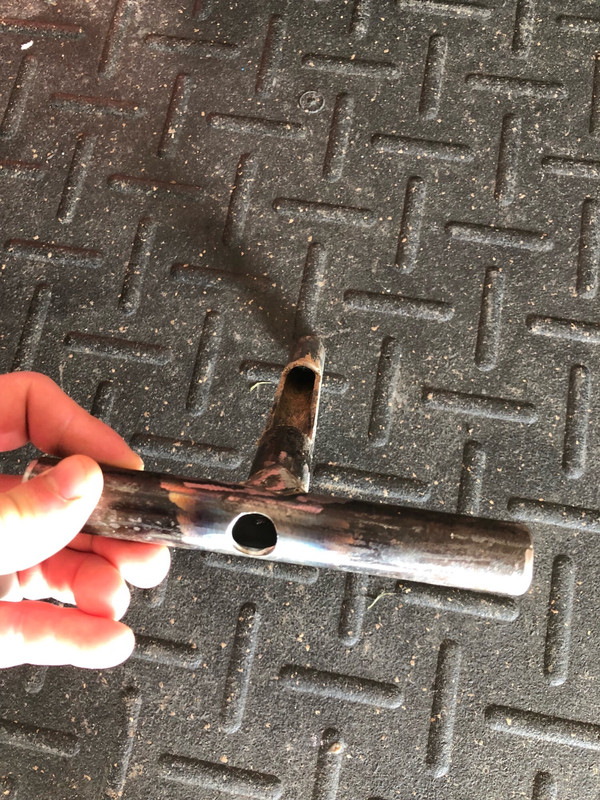 Anyways, happy to be part of the forum and looking forward to keeping my yard progress going.