Discussion Starter
·
#1
·
I'm a friendly neighbor, and was talking to my new younger neighbors who planted a garden this year. They rented a tiller, and straight up tilled the ground, without killing anything or fallowing the land prior. Bless their hearts.
So, the other day, she had some questions about what to do with certain plants, and I was giving them some pointers, and lent her my hoe and garden weasel. I had some Preen, and let her sprinkle that around the garden to cut down on some more of the weed pressure, since I spotted crabgrass trying to tiller out. I asked her if she had a soil test done, and she said she hadn't. I used the ProPlugger to get some samples, and sent it off to the Extension lab to get an idea of what she needed to do. I had some idea of what the results were going to be, based off of my soil test in the past.
Here's what the results came back as. Method was Mehlich I Extractant. Total garden size is 250 ft².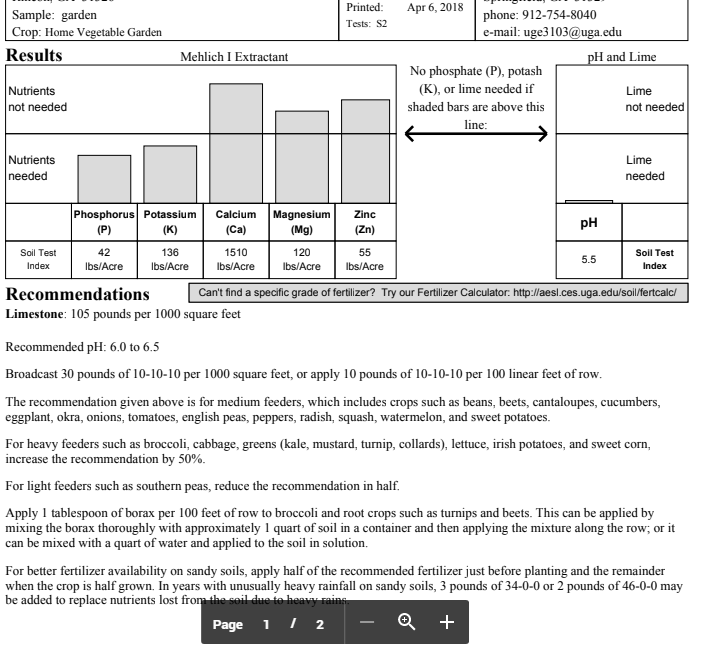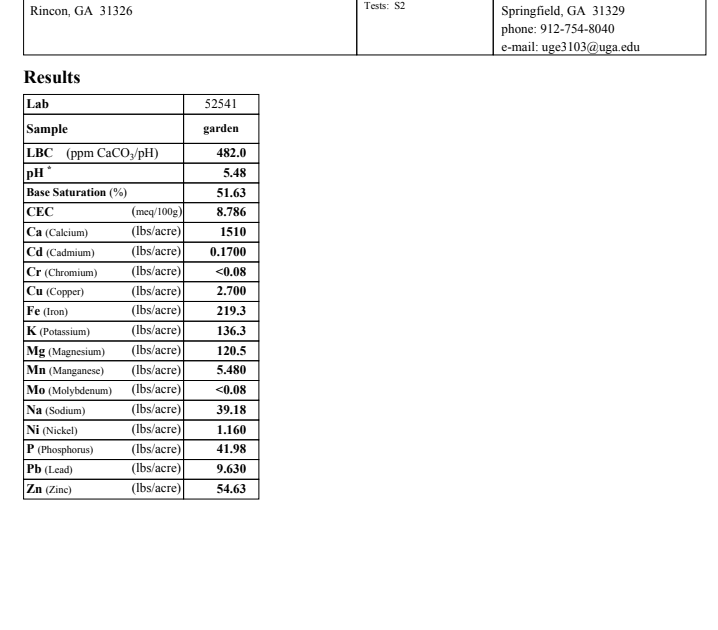 I recommended that she get some calcitic lime, and apply 8 # to the whole area. She had a bag of "Hi-Yield" hydrated lime, which I probably have seen, but have never used. I told her to see if she if she could go to the store and get some dolomitic lime, and put out 27 # for the whole area. I also recommended that she put out 7 # of 10-10-10, and any brand would work. She said her dad told her to get Milo, and I said it's good, but you're going to need the P & K that the 10-10-10 is going to give you.
Now with that being said, can you guys give me any other advice with regard to the 2nd page of the test results? If some of them need adjusting, I've still got some of the
Axilo Mix 5
that I bought last year when I started treating the micro deficiencies in my own yard.
Going to page
@Ridgerunner