Discussion Starter
·
#1
·
At the suggestion of John, I'm starting a thread here to discuss the use of soil samples.
My personal research, mainly the result of reading on numerous lawn forums, is that getting the soil right is one of the major necessities of having the best lawn in the neighborhood. Obviously, the basics (mowing, irrigation, fertilization, etc) would take precedence as having perfect soil alone would not accomplish much.
This is my personal experience:
2014 - I maintained a HOC of 1.5" and watered the grass when it showed signs of needing it. True Green took care of the weeds and fertilizing. The end result was that I had a nice yard, but it wasn't much different than anyone else's in the neighborhood.
Here is a pic from June 25, 2014: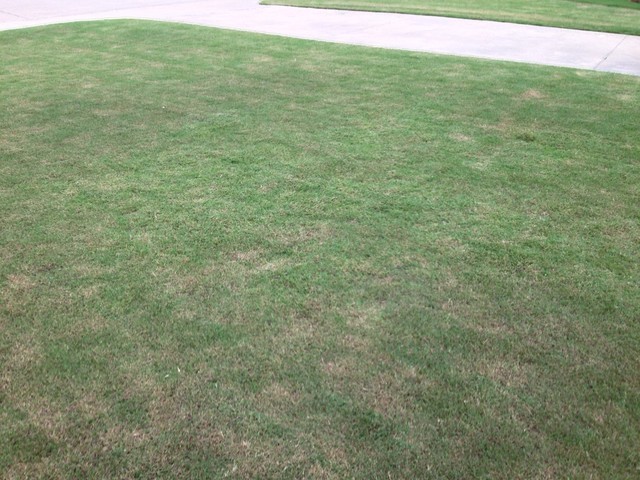 2015 - I discontinued True Green's services and I had Logan Labs analyze my soil. MorpheusPA analyzed my results and gave me a program to follow for the year. The link to that thread, is:
http://forums2.gardenweb.com/discussions/2950556/i-want-the-best-yard-in-the-neighborhood
. At that time I was still using a rotary mower, but the results were a huge improvement over the prior year. I can't remember for sure, but I think I maintained the HOC at roughly 1.5". It might have been closer to 1" though.
Here is a pic from June 27, 2015: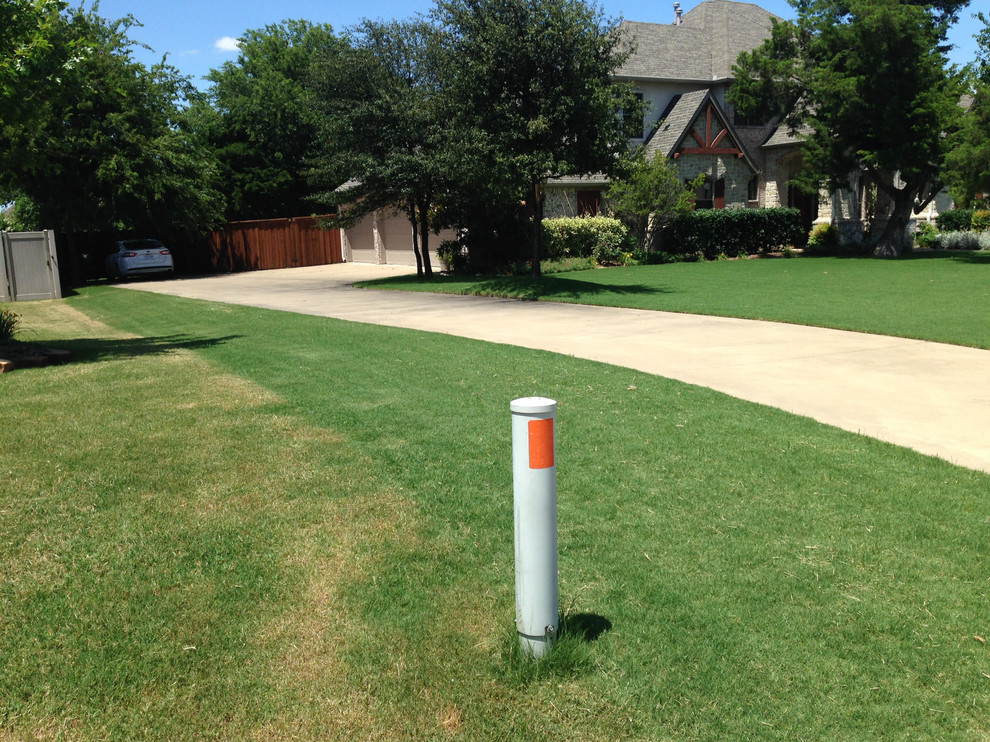 2016 - Life got in the way and I didn't have a soil test done. I was barely able to keep up with the mowing, but I was using a TruCut C-27 and maintained the HOC at .75" for most of the year before falling behind and going to 1". I started the year off with a balanced fertilizer and then used a high N fertilizer about ever six weeks for the balance of the year. I put down 300 pounds of Soybean Meal (100# per app - spread over 9.6k square feet) sporadically through out the season. The lawn looked better than 2014, but never as good as 2015.
So my questions would be:
Do you take soil samples?
Do you use a local ag office, or someone like Logan Labs?
How important do you feel it is to manage the macro and micro nutrient levels?
How important do you feel OM is for a great lawn?
Is there anyone here that is proficient in analyzing soil sample results?
I have sent off samples again this year and will most likely have them "read" on another site unless someone here is capable of doing so. My intent for this thread is to start a discussion and in reality, I'm hoping to find a mixed bag of results. Perhaps one of us here with a high end lawn gets soil tests every year, and another has never had one done but still has exceptional turf.
Also, at this point in the life of the forum, I think almost everyone here has southern lawns since the "Cool Season" forum is still devoid of a single post. It could be that southern lawns (certainly Bermuda) are more forgiving. In TX, native Bermuda, will spring up anywhere and seems to require very little care to survive. The care necessary for Cool Season lawns may require a heavy level of soil management to produce excellent results.
*Post edited to add pictures