Discussion Starter
·
#1
·
Hey guys, newbie here.... Dealing with a recent outbreak of rust on my side yard which is slowly creeping into the back. We recently moved into our newly build house so the lawn is still relatively new, installed in mid June. Been working hard to get it looking presentable and I want to stop this in its tracks before it continues to spread without harming the young lawn. From what I'm reading hitting it with N seems to be the way most people go. My concern is that it's been very dry in Pittsburgh the last few weeks, and despite only being in the low 80s and persistent watering I am getting very dry areas in the lawn which are appearing to die out (very straw-like and tangled together in areas). I'm afraid that the N application could overstress an already stressed out lawn. Thoughts? How would you guys treat it?
Thanks for any help!!
Here are some pics of the trouble spot. For comparison I've attached the mostly healthy front and back yards.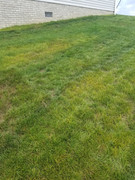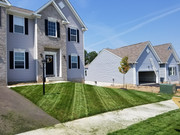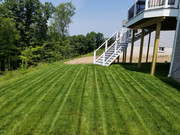 ]