Discussion Starter
·
#1
·
For starters I'm not very knowledgeable about in-ground sprinkler systems, but I'm handy and can learn. I moved into our house a few years ago, and it has/had a in-ground system installed who knows how long ago. I have tried to turn it on from the controller, but either it doesn't work or I'm not doing something right.
I have walked the yard and found a few of the sprinkler heads, some broken and some intact, that are on the drawing from when it was installed, and a couple valve/wire boxes in the ground. It appears that a lot of the heads have been removed or covered up.
This box is near the street, not sure if it's a separate water line in, or if it T's off to the sprinklers that are supposed to be along the stret edge of the lawn.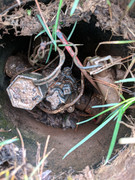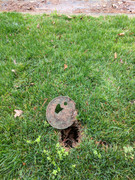 This box is up closer to the house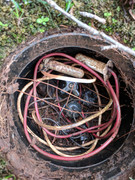 This box is right next to the house and I think it goes straight to the controller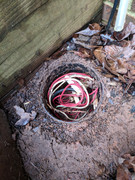 My super awesome controller
I've had the idea of starting at some known point on the sprinkler system and just digging up the dirt and following the lines and repairing/replacing what needs to be fixed, but I'm not sure if that's the best way to go about it or if I should just start from scratch.
All of this to basically ask what do I need to do to have a working sprinkler system?