Discussion Starter
·
#1
·
Just throwing this idea out there to see if anyone has some ideas for my McLane.
I want to make a rear drum for my McLane. I don't know how many know much about the 17 as it is not made anymore. I am having problems with it putting grooves in my yard because of the 2 back wheels. I have try chant up my mowing pattern but I still am getting grooves which will cause me to have to do more leveling.
My model does not have a rear drive roller. Instead it has a single bar with 2 wheels on bearings held in a bracket. The wheels are able to spin freely unless put in drive which pushes a spinning bar to make contact on one of the wheels if that make sense. I am not worried about the drive mechinism since I push it to begin with
Here are some pics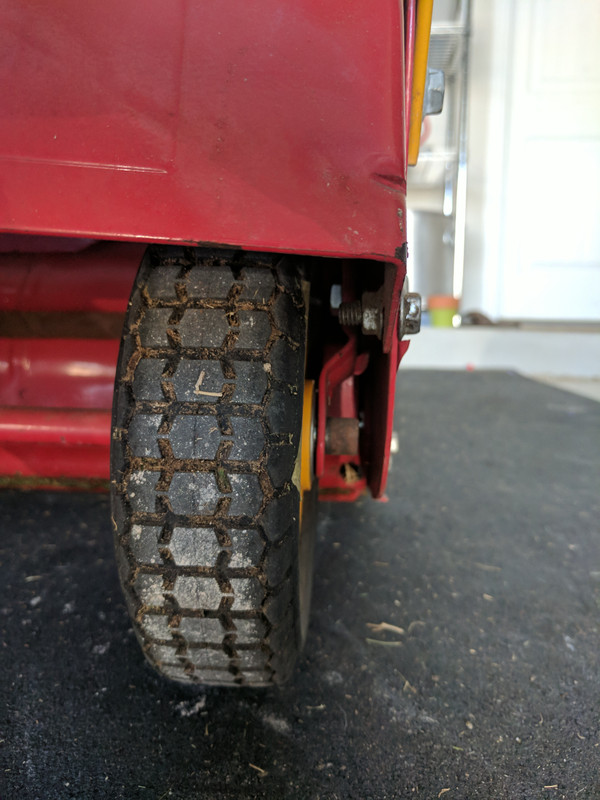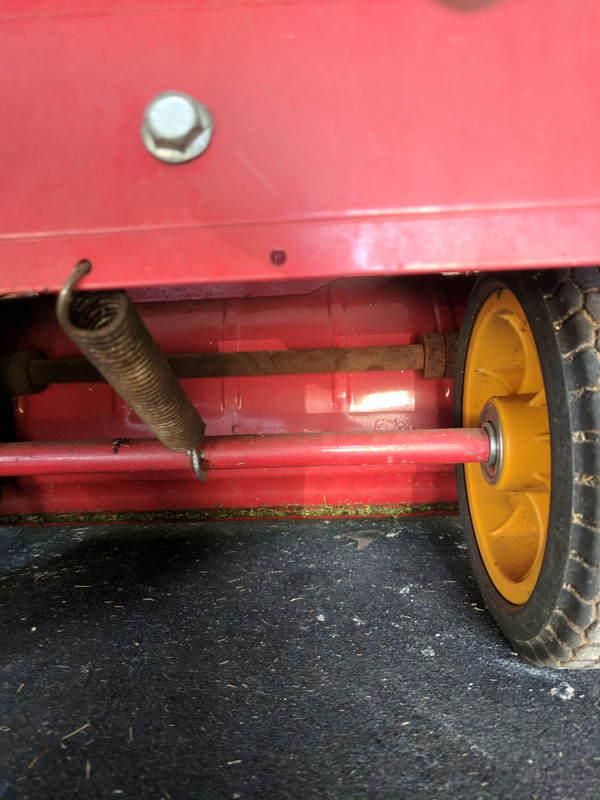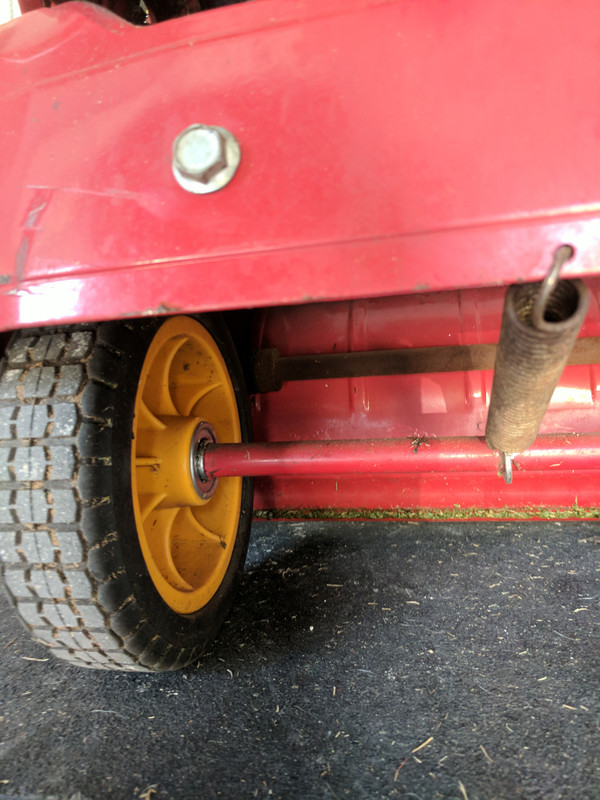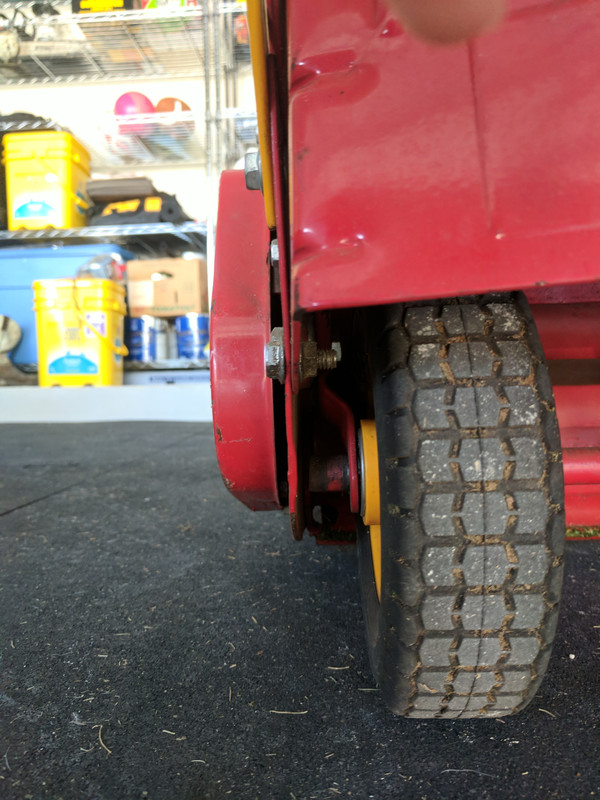 What I want to do is make a split drum possibly out of PVC pipe or something to replace the rear wheels. Any ideas? I will probably need bearings as well. Wanting to get it done for around $50 would be great. This will end up being my backup mower in the future so not looking to spend too much on it.
Also if I can't do a split drum, should one solid drum all the way across be ok? Solit drum would be easier to make as well I believe.