Finally had some time to snap a few more photos of what I am starting with.
Here is a couple picks of my back yard. I am actually surprised at how quickly it seem to be coming back to life. I definitely had problems with weeds and my English pointer wore it real thin while it was dormant running around the back. It needs to be leveled better and was scalped at around .75. I am going to maintain a little higher then the front yard.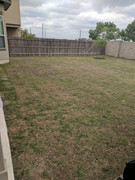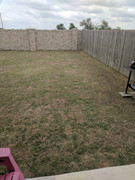 Here are a couple of problem areas. This first is my side yard on the north side of my house. Grass does not get enough sun so it is pretty non existent. Not sure what I am going to do but open to suggestions.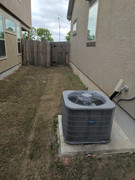 Next is also my side yard. I want to level the area around the boxes and cover but not sure how to go about it. They stick out of the ground quite a bit and I don't know if I want to bring the parts around it up or remove some dirt around the boxes.