Discussion Starter
·
#1
·
I've got an area in my lawn that I want to raise more than an inch. I was originally planning to wait until Fall, rent a sod cutter for $100 and "under coat" with good top soil.
THEN I was having beers with my neighbor yesterday .,...
HERE, HOLD MY BEER!
I had a retaining wall and new sod (Tif-419) installed back in March.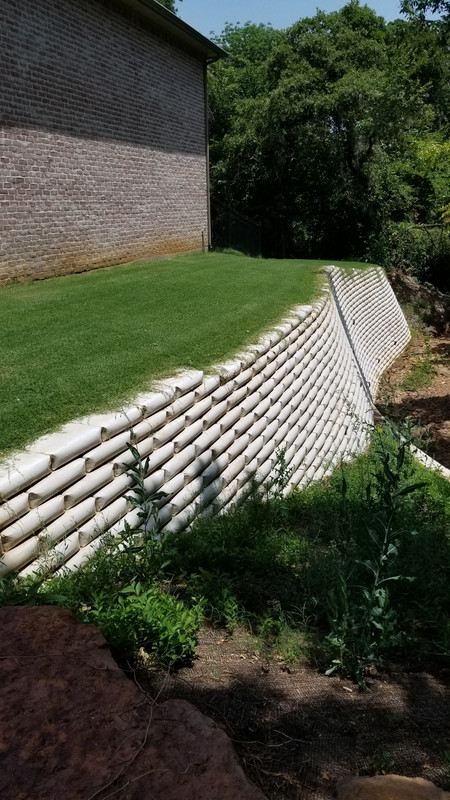 I have never trimmed the wall top since I wanted to really allow the bags of concrete to cure. Well they're cured
We hypothesize that I could cut all those runners of beautiful Bermuda hanging over the top of the wall (it's hard to tell but some of them are 3-4 feet down the wall), embed them in the new top soil where I want to raise the lawn, keep it fed and watered, and I'll have beautiful Bermuda in a matter of weeks.
OK, GO