Discussion Starter
·
#1
·
Since installing my sprinkler system last spring my love for sprinklers has only grown. I'm not a big fan of dragging out hoses and having to move the sprinkler every few hours. A combination of things happened to let me try this out.
1. I had an empty zone in my valve box left open for my hell strip
2. Knowing I most likely won't get to installing a zone for the hell strip this year with
everything else
that will be going on.
3. My wife said she wanted to keep the north pasture nicer this year. Mowed more often, fertilized and
WATERED
at least between the lawn and the barn where we will be walking a lot
I dug a 10-12" deep trench around 60' and laid some 1" class 200 pvc to a
Hunter I-25 sprinkler
. Yes just one sprinkler, it has dual nozzles that peaked my interest and has the capacity to use up to 31.5 GPM. My well puts out 16 GPM so I choose a nozzle to work accordingly. I got it in the ground just in time to take my daughter to gymnastics so I haven't had much time to see it run in the daylight.
Don't mind the dirt pile I haven't had time to fill the trench 100% yet. According to the nozzle charts it should cover a 58' radius. It was a little windy today but the best I measured was around 55' I'll test it out again on a calm day.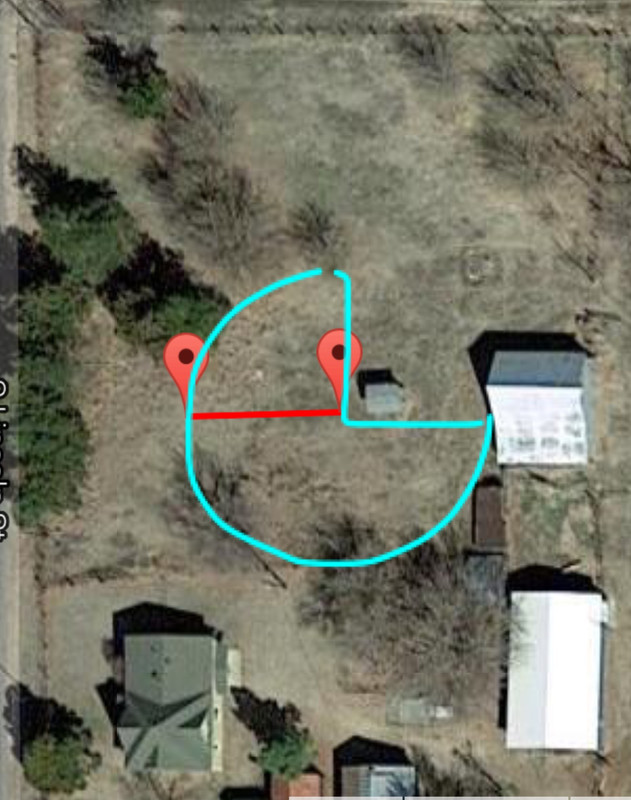 Disclaimer: This is not how to install a irrigation system for your lawn. If you are putting an irrigation system in your yard you want head-to-head coverage, not just one sprinkler in the middle of the yard. This was mainly for shits-n-giggles to have one sprinkler max out what my well would provide and because I could