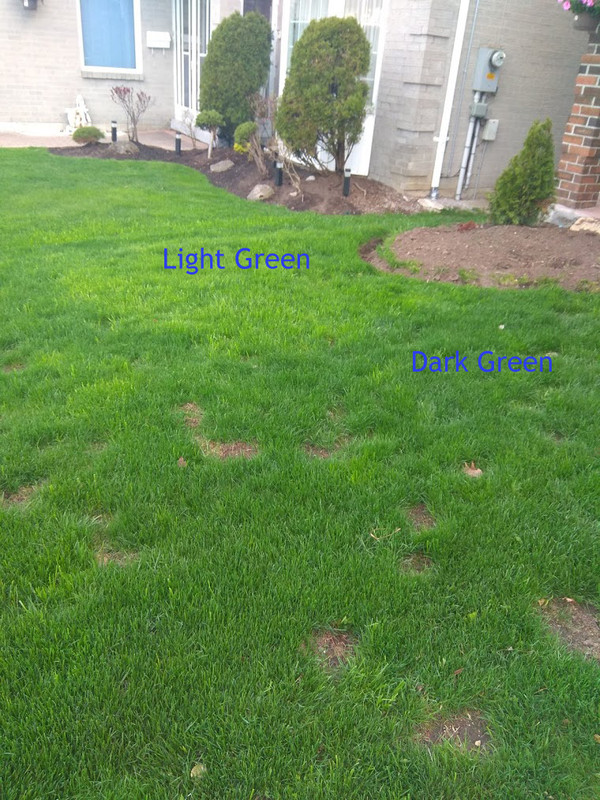 3
Hi Folks!
I could use your help here. I started my lawn from seed last year. There is an area in my yard that has light green, wide blade grass. You can see it in the pic below. This area used to be a larger flower bed (more like a weed bed) which I pushed back to a smaller size. I then used a combination of KBG, PRG seed mix to seed my lawn. Why is this area light green compared to the rest of the lawn? I have close ups below.
Don't mind the bare patches, i had to kill off parts of my lawn to get rid of yet another nasty weed.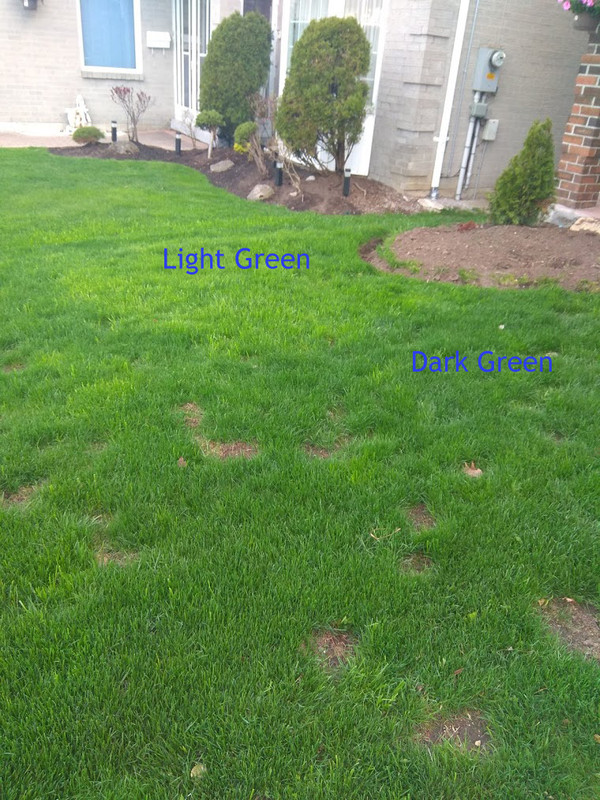 I have marked in blue the wide blade grass. These are lighter in colour. I would like to think the thinner blades are KBG.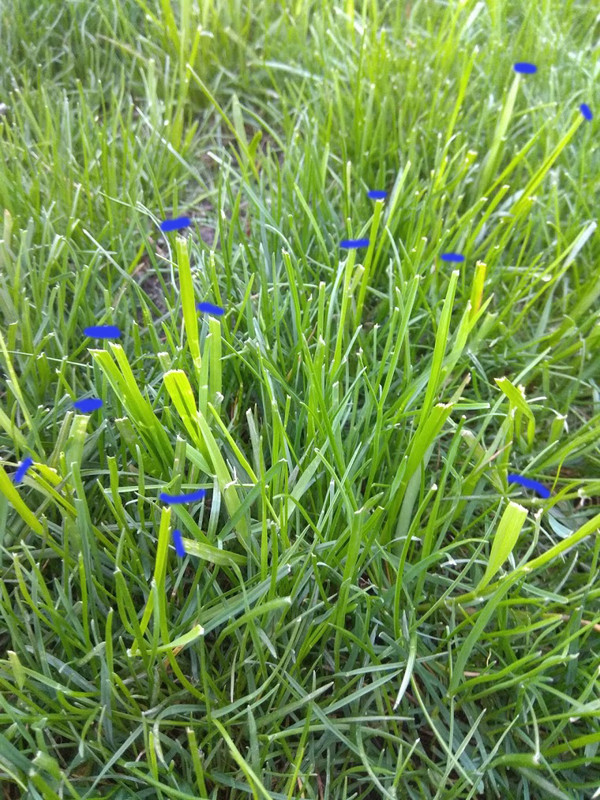 Is the one on the left KBG?