Discussion Starter
·
#1
·
Hello, new to the forums but I have had quite an infatuation with lawn care my whole life since my late father instilled it into me at a young age. I recently purchased a home last summer and thankfully the previous owner did a decent enough job with the lawn and I'd like to improve upon that. However, I took out two trees, put in a fence and my area (NW PA) received ~200 inches of snow this year from November-April; so the lawn has taken a beating since moving in.
The fence took five weekends to complete so wood + tools were sitting on the grass in the main bare spot you see off of the patio. The two trees were a very large, overgrown arborvitae and a smaller tree that bloomed/dropped leaves constantly (unsure of type); they were located in the big bare spot along the rear of the fence. The stumps were grinded out by a friend but some small roots do remain.
I was planning on aerating, dethatching, top dressing and seeding now but after reading posts here, it seems the advice is against anything in the spring, plus I wouldn't be able to begin until May 19/20 - which is super late? So it looks like a full fall renovation would be smarter/more cost effective, however everytime I sit on my patio I get anxiety looking at these bare spots!
Is there anything in the interim (until the reno), to salvage the look of the back yard?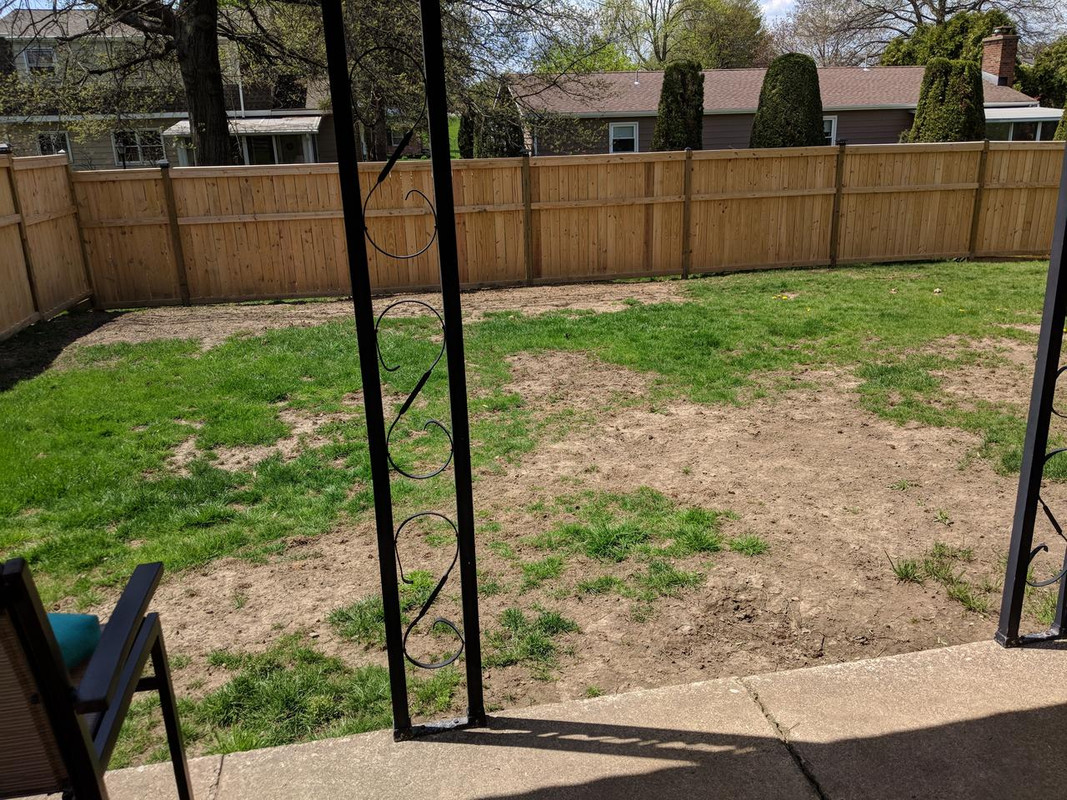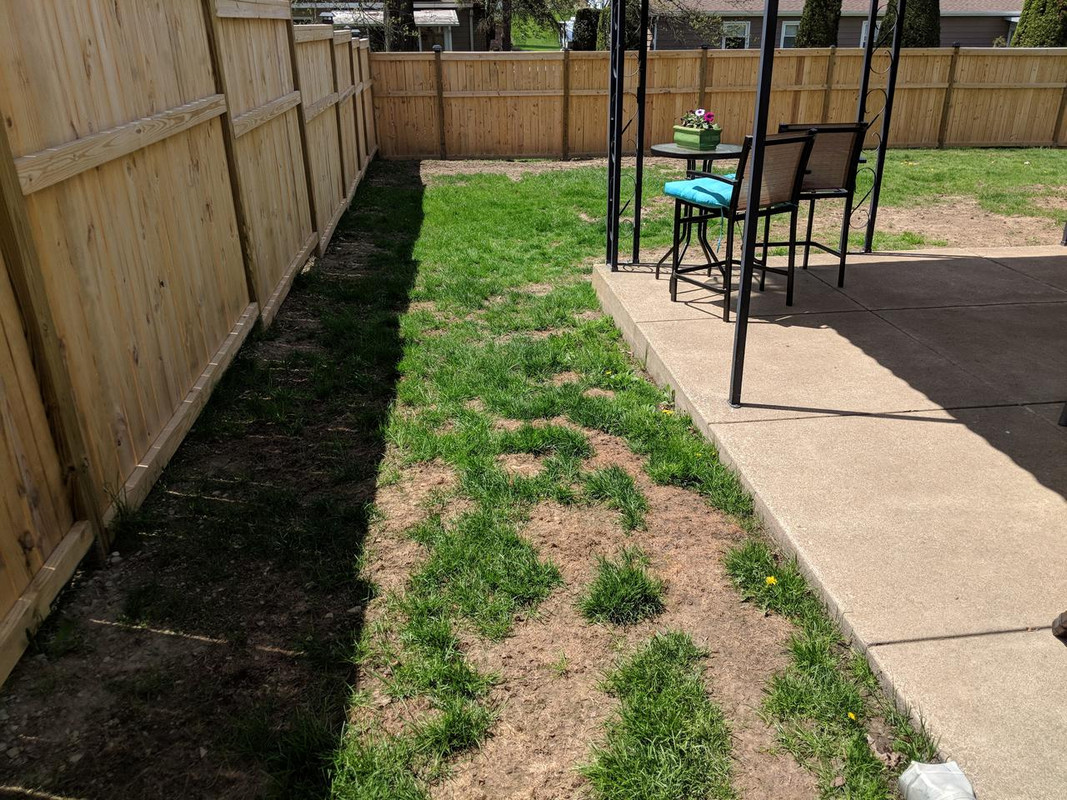 Another reason for my desire to get these bare spots taken care of, she loves the mud and digs along the base of the patio. Also, ignore the one post that sunk down in the winter after settling, fixing this weekend!