Discussion Starter
·
#1
·
To start things off, I live in Phoenix. 300 days of sunshine a year, not much rain, and a lot of heat. My wife and I bought this house 2 years ago.
When we bought the house the backyard had a non-operational sprinkler system, native soil, and waist high weeds. (Dune buggy not included, but the shed was so that's a win)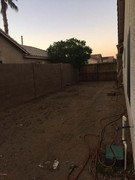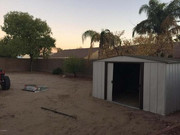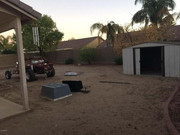 We got the sprinkler system working properly, on a timer. Got all the weeds yanked, leveled and had some BOBSod installed from West Coast Turf. It's the same stuff that was used in Bank One Ballpark (now Chase Field) where the Arizona Diamondbacks play. I wanted something that would hold up to a decent amount of traffic and would hold up to the Arizona summers. Had some rose bushes and a tree installed and had the back yard that was the envy of the neighborhood. The nursery that put in our rose bushes and tree actually commented that my lawn was the best he'd seen that summer.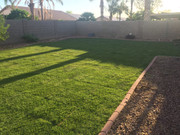 It did ok but we had a rabbit problem and a shade tree that was providing a little too much shade early and so the grass didn't like it.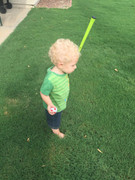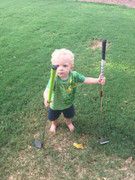 I overseeded with BOBSeed in the fall. It's the same winter stuff they use to overseed at the farm so I was very happy with it. Looked amazing and I couldn't have been happier.