Discussion Starter
·
#1
·
I attempted an over seed last year that ultimately failed. The new grass came in but the old grass took over and it looked worse this year than last. I was not planning on a renovation in this section of the yard but after seeing all the dead areas I had to.
I've started this evening by spraying glyphosate. My next steps are scalping this weekend. Then fallowing for at least a couple weeks. I am going to use a 5 way PRG that is actually the better grass you can see in some of the pictures below. It's from the Oliger Seed Co sold locally. I'm hoping to get seed down maybe 3rd week in August.
Some pics to start: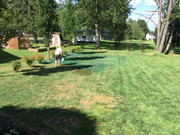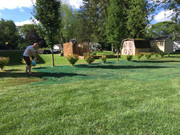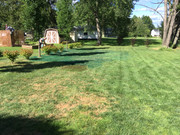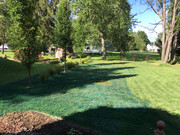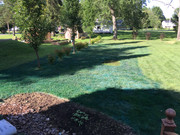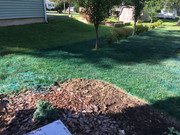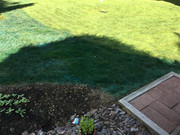 I don't have irrigation so I'm looking for recommendations for a good sprinkler. Any ideas? The cheapie I had last year broke already.
This is from the Oliger website, it's in PDF form regarding the 5 way PRG:
http://www.oligerseed.com/wp-content/uploads/2016/06/5-Way-Ryegrass.pdf
"5-Way Perennial Rye"

6 lbs/1,000 sq ft
20% Revenge GLX Perennial Ryegrass
20% Stellar 3GLR Perennial Ryegrass
20% Paragon GLR Perennial Ryegrass
20% Amazing A+ Perennial Ryegrass
20% Fiesta 4 Perennial Ryegrass