Discussion Starter
·
#1
·
It appears a lot of people on here keep their lawn journal stored up here. Probably a great idea in my case because I forget what I did and when.
Lawn Overview
I've owned the house for almost 5 years now. I've been struggling for the past few years to get the weeds under control and get the grass thickened up. This is a satellite image of what the yard looked like right before I bought the place: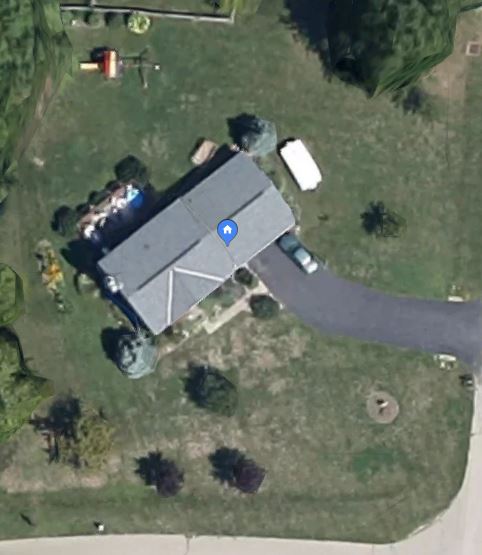 I used the Scott's 4 step program, I used local lawn companies, none of it seemed to work. My grass seed that I was throwing down didn't seem to germinate much either. I am sure a big part of the issue was lack of knowledge. With that, I did manage to make a little progress compared to what it looked like when I bought the place. This was roughly 2 years ago: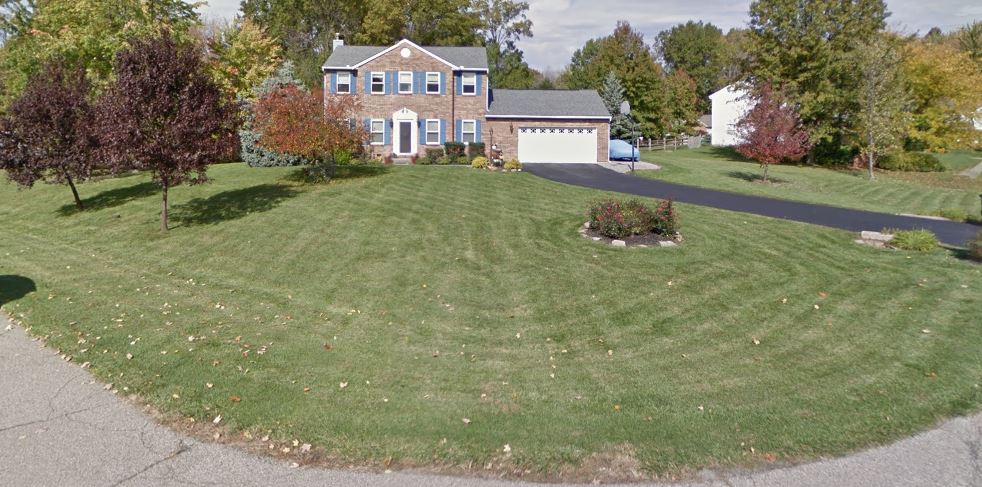 After finally getting some decent knowledge from some of the more known YouTube channels, I've switched to Milorganite, my grass is greener, the weeds aren't as bad, and the grass seed actually grew in, thickening up the lawn quite a bit. There's still some bare spots to work on though from where I removed a Spruce tree in the late fall.
Lawn Size
I'm estimating that I have roughly 15000sq/ft
I've marked the property into 4 sections
the main front yard area is ~7800
the side yard by the garage is ~5000
the backyard is ~2000
the small section on the side of the house by the a/c is ~1000
I take into account the flower beds, the above ground pool, shed, etc.
Weed Problems
Last year my main problem weed was crabgrass along the driveway, along the road (mainly hotter areas) and a few spots here and there that were a little bare. I did have some clover here and there and a few dandelions. I was using a local lawn care company at the beginning of the year so they were supposed to have put down the pre-emergent. They sprayed for most of the weeds but I ended up cancelling them as I wasn't seeing enough progress and I started doing it myself. This year I've seen some chickweed, dandelions and some strange grass that I have yet to identify that is predominantly under a large oak tree. I've tried spraying the weeds a couple times, but the temps are back and fourth in Cincinnati so it may have gotten too cold to take affect.
Prodiamine was put down on I believe 3/11(see, I should have written this down sooner!)
Soil Sample
This is the first soil sample I've done. This was taken on 4/2 from my front yard.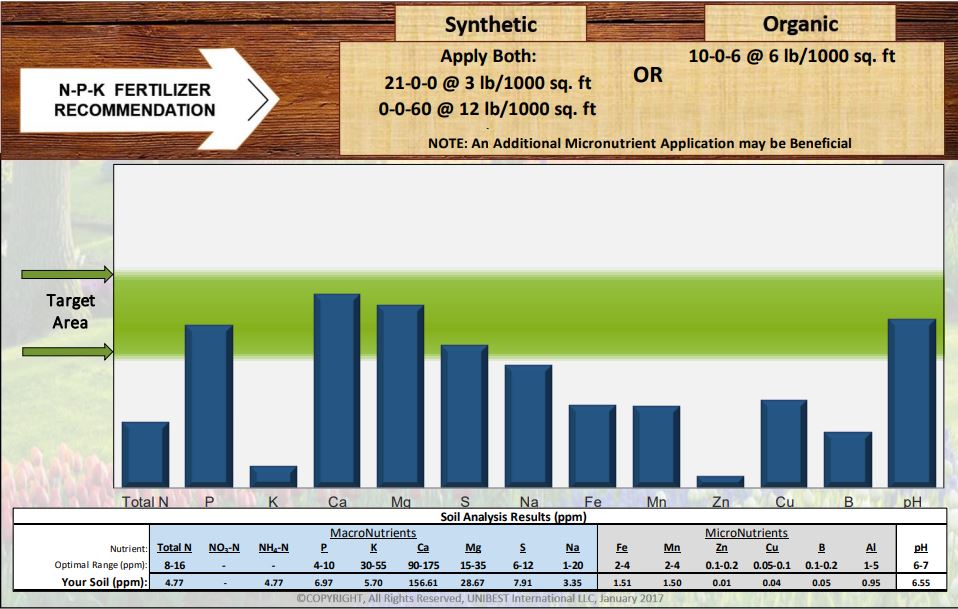 So it appears that I was still low on Nitrogen and Potassium even though I put Milorganite down about a week prior (3/24 I believe). The numbers it's calling for I believe would be a perfect fit for Ringer. However, the amount I would need would cost me almost 2x that of Milorganite. I'd have to do the math to see if it is cheaper to do Ringer or crank up the dosage for Milorganite to meet the need.