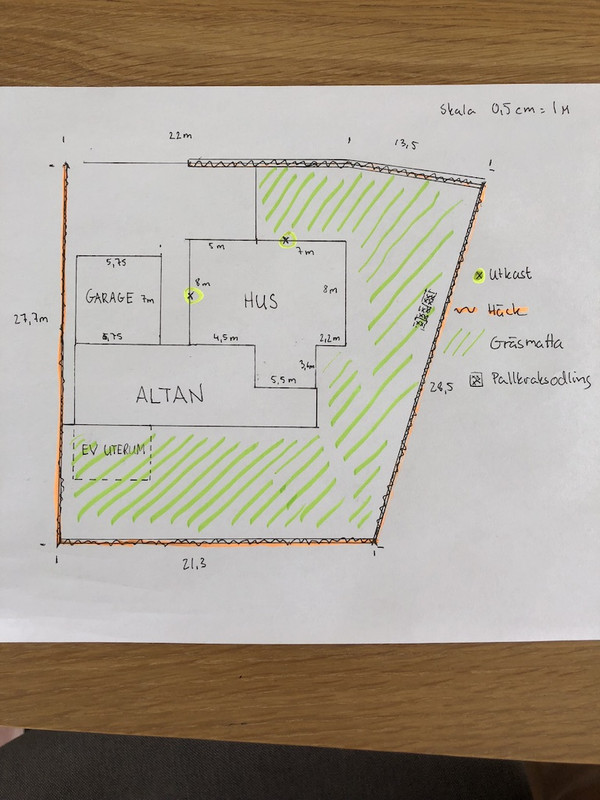 Hi
I live in Sweden and been just moving to a new house. I will get lawn and hedge in august.
I want a automatic irrigation system that
- Pop up for lawn
- Drip for hedge (total 100 meter)
- Drip for plats
I have made a test of water flow and it is 10 Liter in 20 sec.
Been looking at Rainbird and Rainmachine mini -8 as controller.
My main problem is what pop up shall I use? and where to put them.
How many vales do I need and where to put them?
I think I need vales that can control flow.
I made a map aswell.
Hope someone can give me some tips and advice.