Discussion Starter
·
#1
·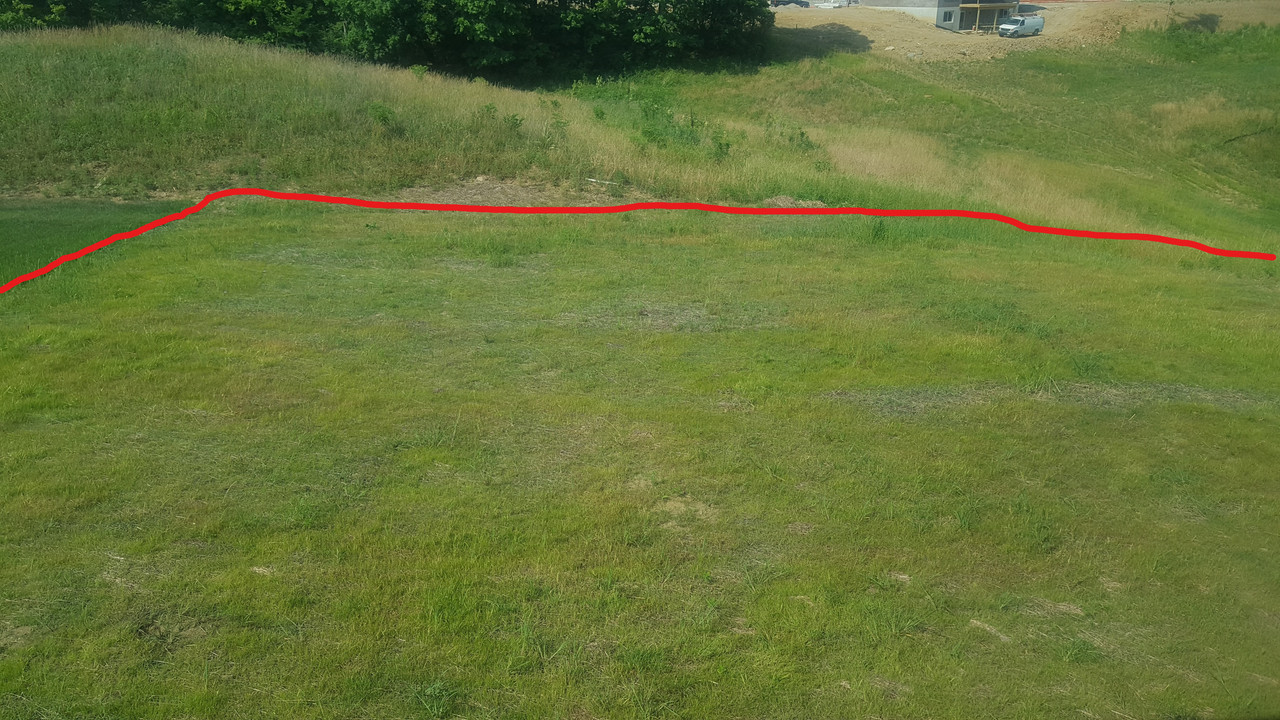 *Red line is my property line
~2 months ago (as part of my new construction home), the builder seeded 3500 sq. ft of my back yard. I noticed empty patches where no grass would grow, so I called the builder and asked them to come fix the issue. They are going to come re-seed.
My problem is that I have almost more weeds than grass. Based on my limited knowledge of crab grass, it looks to be a lot of it well beyond the tiller 6 stage (far right corner of property).
I have a LOT of weeds. What steps should I take before having them come reseed? Should I go pull it all (will take a couple of hours, but whatever works)? Should I buy something and spray my entire back yard, then pull? Should I buy a spread and spread seed of some sort? Should I just buy a new house and start from scratch?
I've watered the seed appropriately based on a lot of the advice from this forum. I'm now just trying to figure out how to get back in control before having them do another round of seeding.