Discussion Starter
·
#1
·
hey everyone,
been lurking around here for a while now and I posted this question maybe on the wrong thread before... but I'll take this opportunity to introduce my lawn.
I have approx 6000 Sqft of st Augustine and threw down 500sq ft of princess 77 may 7th as a project because there was just dirt in that area when I bought the house. hopefully next year I'll transition to bermuda entirely.
keeping the bermuda at half an inch with a mclane reel and trying to get the weeds under control as we speak. I did a double glyphosate app 12 days apart and before seed but what I didn't think of that probably messed me up was I had to raise the soil with 3yds to get level with the pavers.. I didn't treat the new soil and now I have a weed outbreak. no big deal though I applied Celsius this passed Saturday and will need to take care of the sedge soon. the following two pictures are before I raised the soil level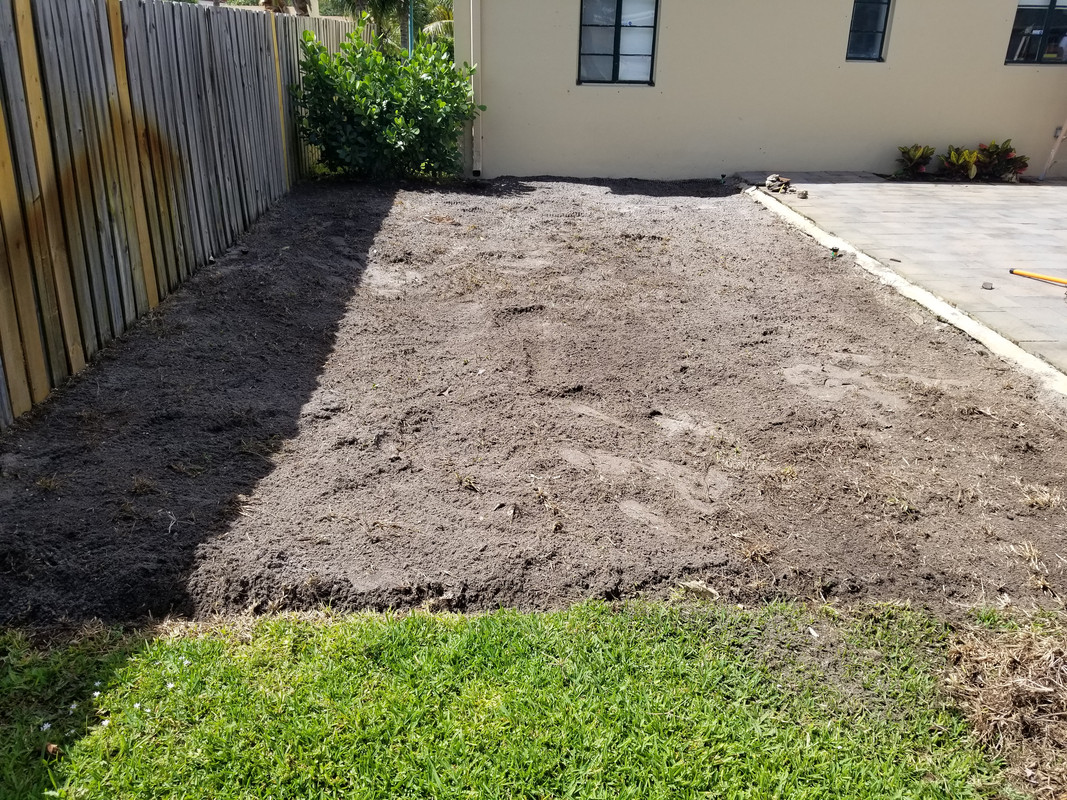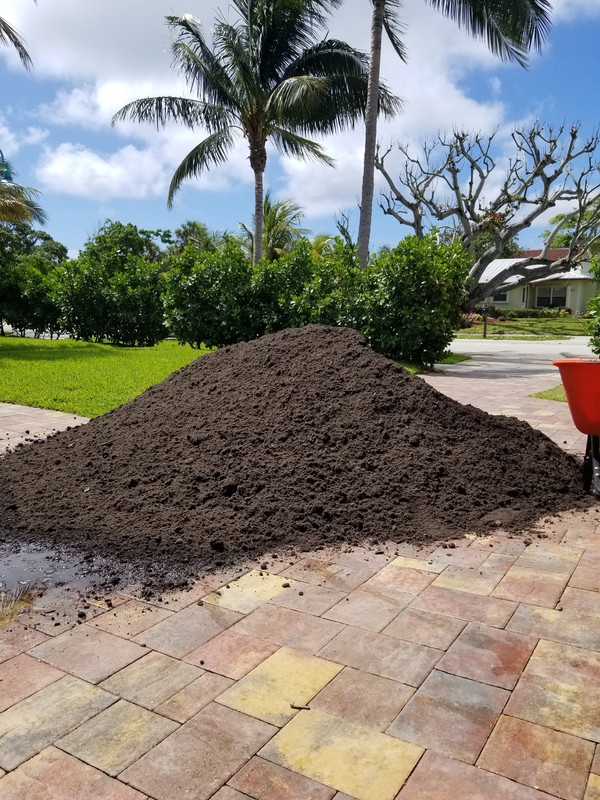 the next one is may 7 with seeds thrown down
this next one is may 24th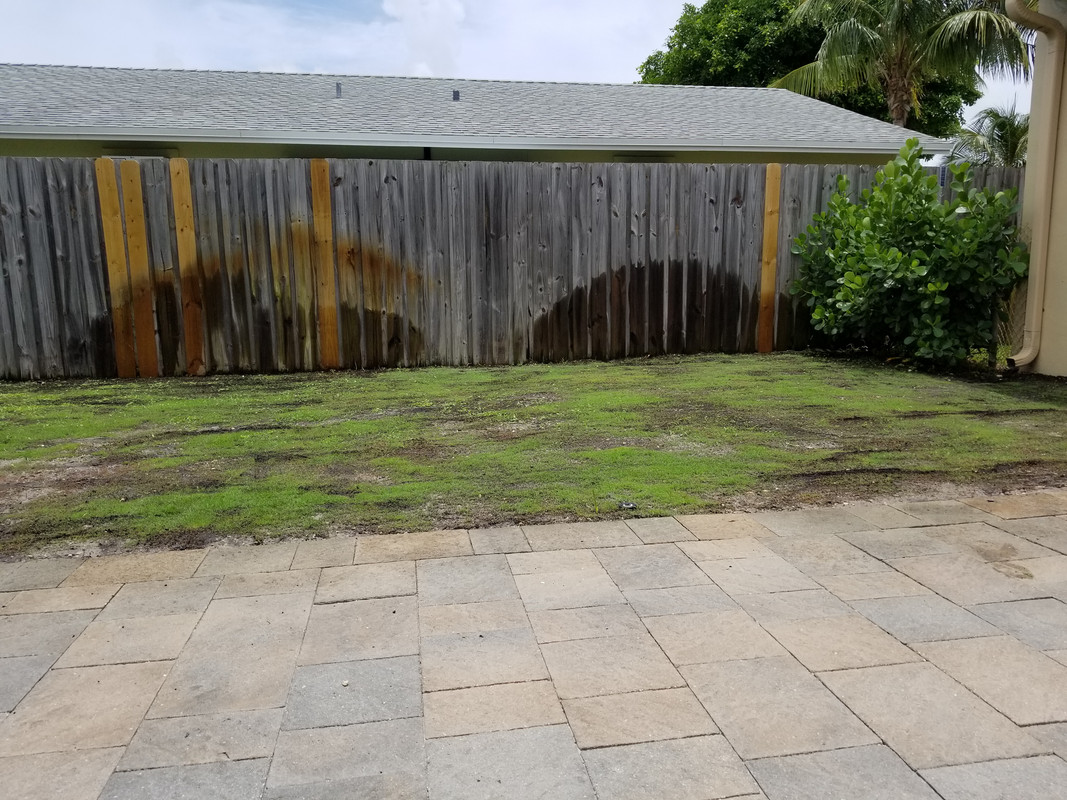 I'll throw in a backlap pic after learning from you guys on here
these next two are June 12th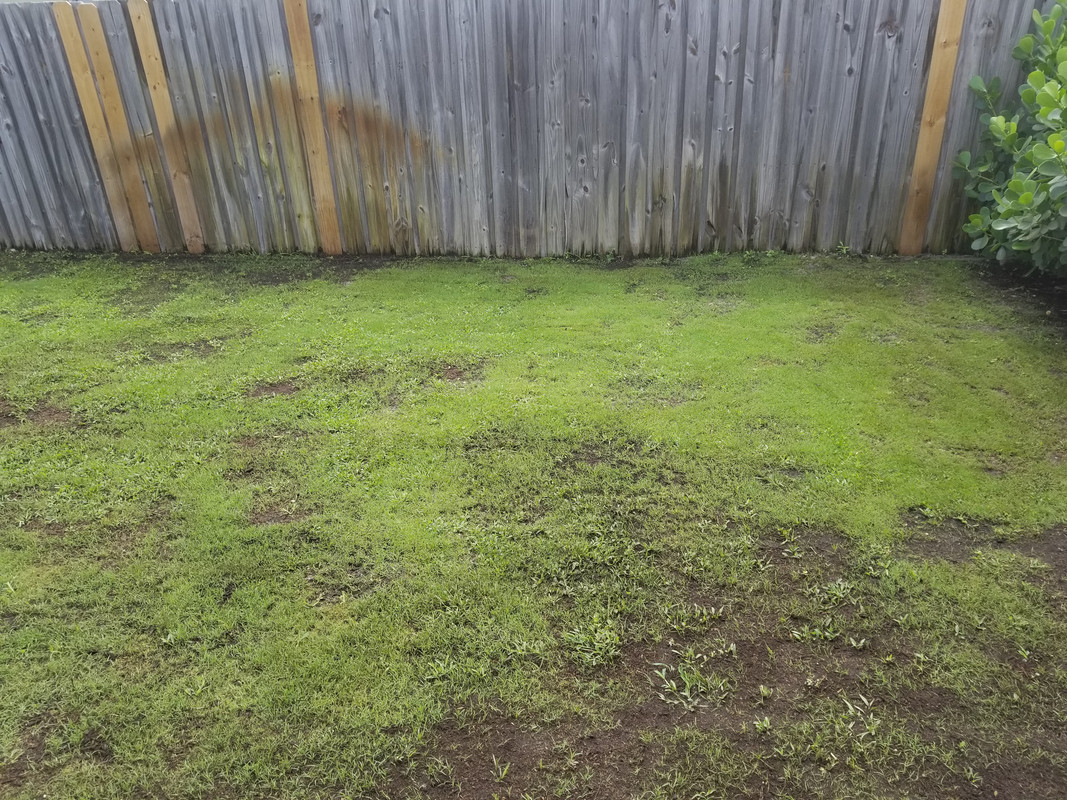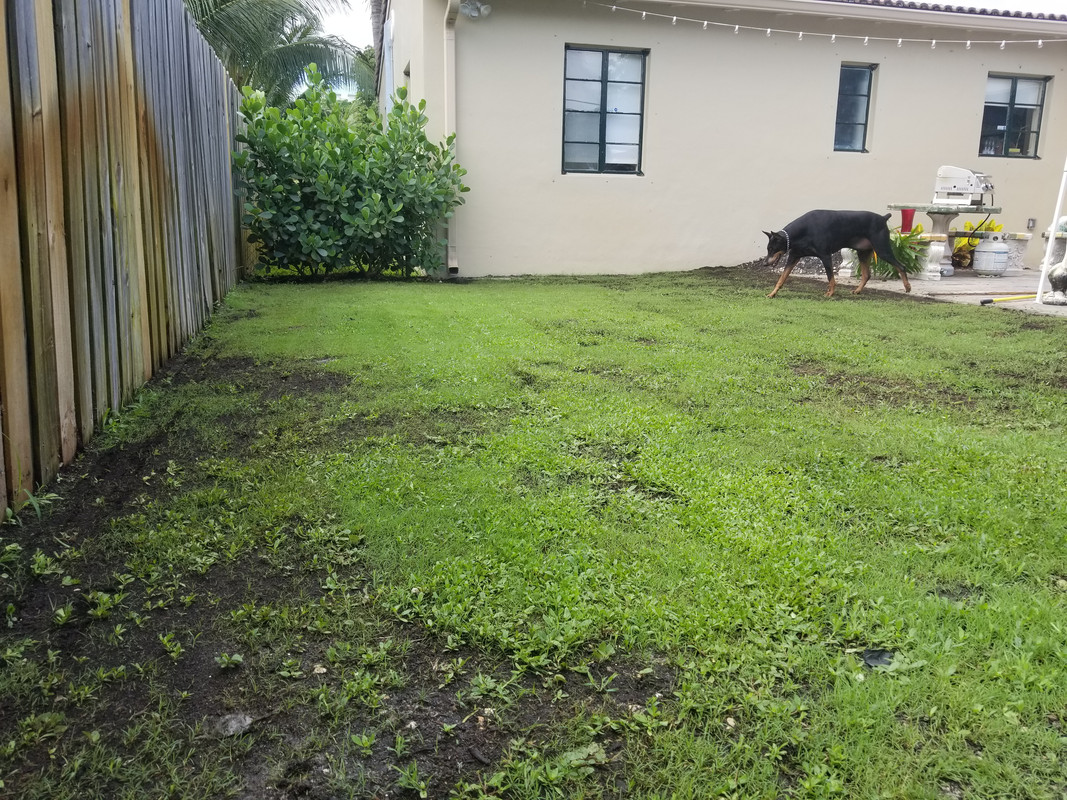 this picture was taken today June 19th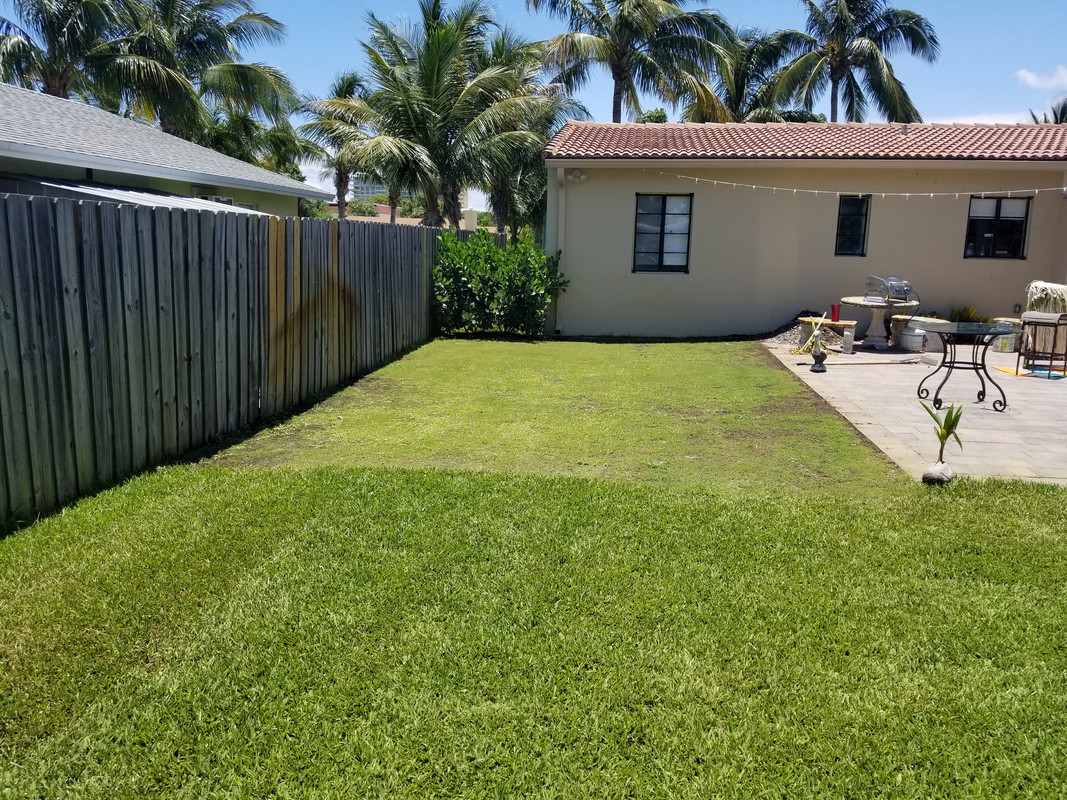 and the rest of the turf (had a party two weekends ago so there is some damage from that)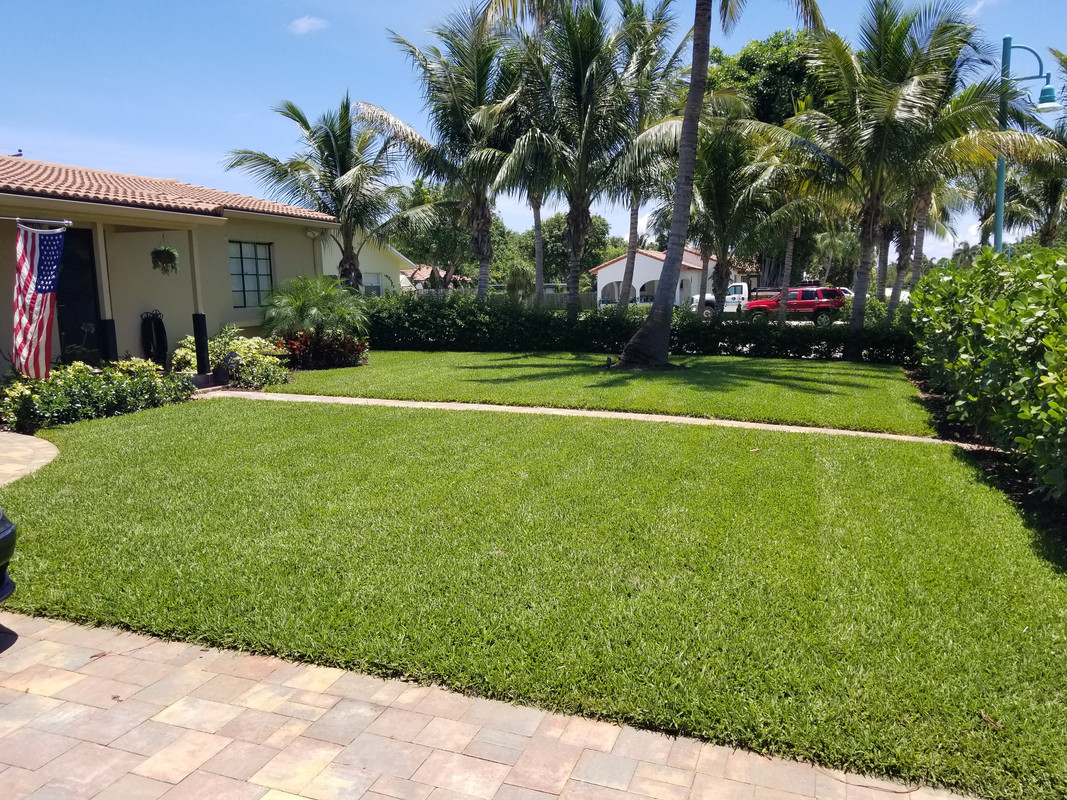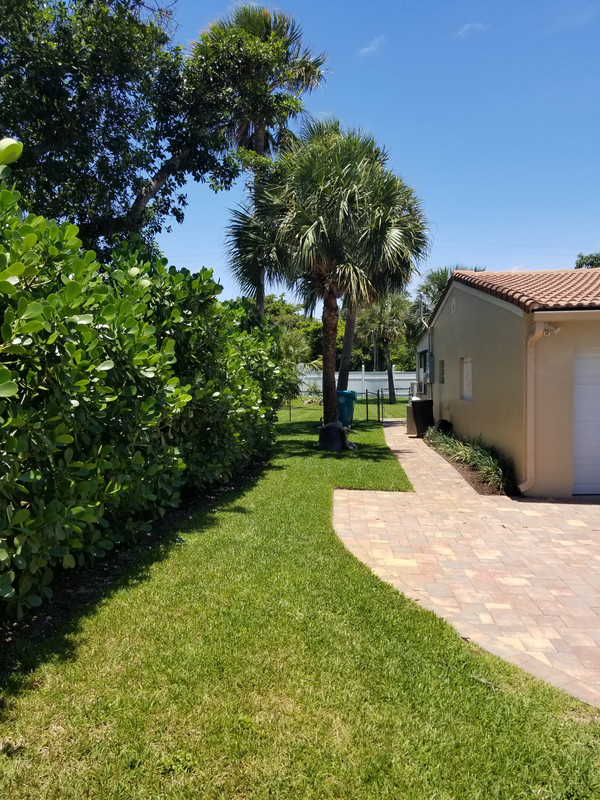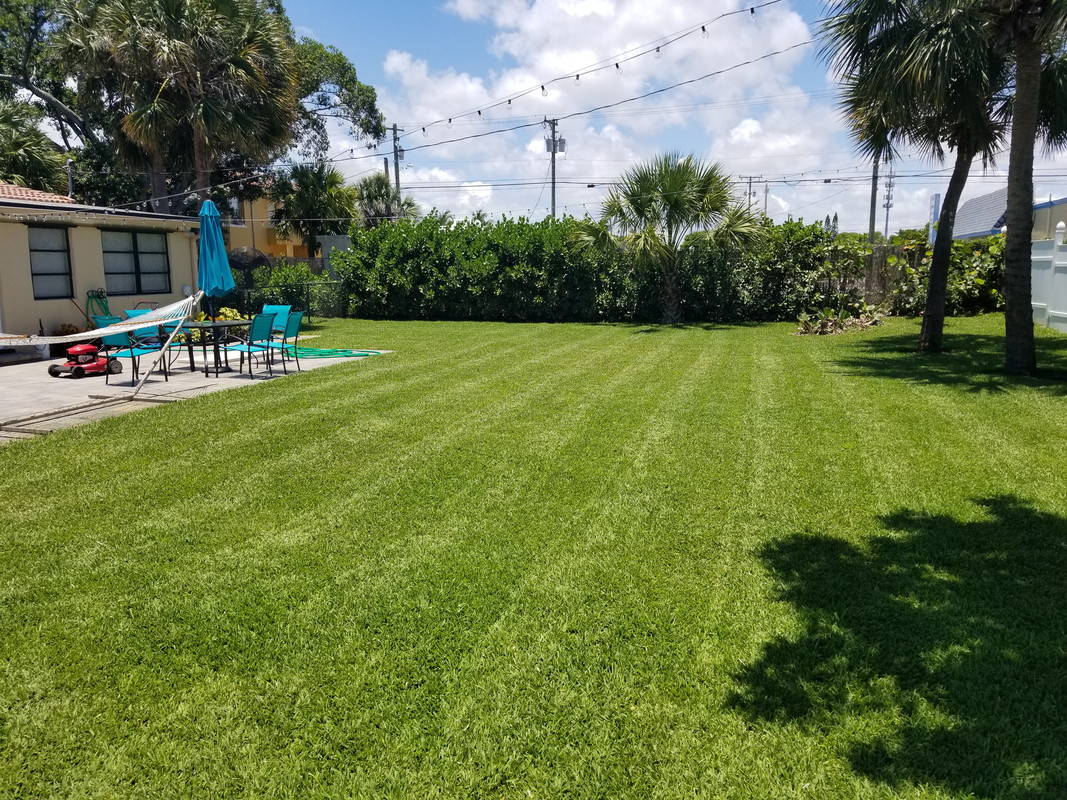 anyways.. I have a question for you guys. around the time I laid my seed down my st augustine started to to get sick, can you please help me id what it may be?