Discussion Starter
·
#1
·
So if you've seen my posts, I have switched to a reel mower and made some HUGE progress. Lawn looks absolutely fantastic. However, I am having one trouble spot. Take a look and let me know what you think. I do constantly have kids running right through here so if it looks like it could be from traffic let me know. It's about a 4x4 ft area - rest of the lawn is completely green. From a few feet back, the spot really isn't too bad but I still cant stand it. Help please!
(All the shrubs (boxwoods) are new, so don't laugh at the size!
More water? We've had TONS of rain and I religiously use my irrigation system I just had installed.
Fungus? Etc.?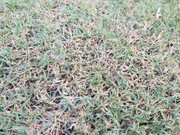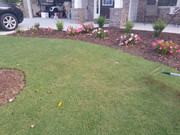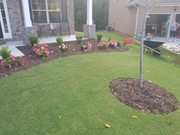 Here's one in case you haven't seen the progress! Lawn is tiny on one side and large on the other!