Discussion Starter
·
#1
·
Figured I'd start a journal for the season since everyone else is doing it. Peer pressure and all. Quick backstory. Bought my current house 4 years ago. Spent the first 3 years watching my backyard slowly go downhill and turn into mostly weeds.
Here's a picture from April 2015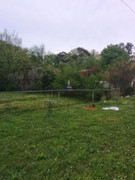 April 2016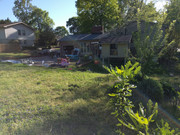 Finally decided enough was enough and decided to resod the back last year on Memorial Day weekend with Celebration. By late June, things work looking pretty good, I thought.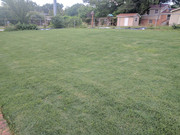 Then I found this forum (or better,
@Ware
actually tracked me down and invited me). Which of course led to buying sprayers, Prodiamine, Celsius, and finally over the winter a McLane. So this year time to "get serious." Just finished scalping the back down to 5/8" with the Mclane. So it's currently looking nice and trimmed. Now waiting on some growth.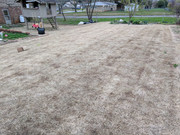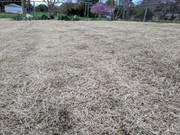 Meanwhile, my front yard has always looked decent. Emerald Zoysia. But, the more I looked at it last year, the more I realized that it probably hadn't been dethatched in decades. So, have a dethatcher lined up for this weekend and plan on getting to work on it. Right now, it looks like this: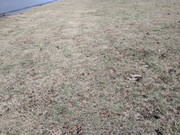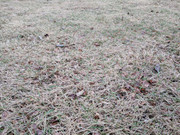 Looking forward o tracking progress over the course of the year!