Discussion Starter
·
#1
·
Hey folks. I'm a long time lurker of this site, and love what you're doing here. I probably should've started over in the "Introduction" section, but I'm diving head first with my 2018 journal.
So, my lawn is a mess. I just bought this place late last summer from a friend. He built the home 12 years ago, sodded the entire acre with centipede, and did nothing but mow it until he moved. I take that back - he told me he put down weed-n-feed *once*. The lawn is 75% weeds in places. It really could use an entire renovation, but the irrigation system he installed doesn't work. Maybe next year. In the meantime, I have a lot of work on my hands. So, here we go:
First order of business is to get a pressure washer and clean the 200' of driveway.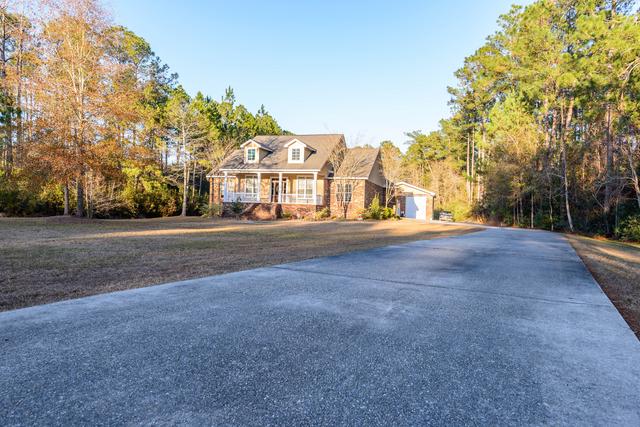 The place is loaded with mulch beds and landscaping. It'll all need a refresh in two or three months. Here's one that's in the center of my lawn. I'd like to remove these oaks and replace them with Dogwoods or Magnolias, but that's a lot of work that requires permits. I'd like to try Connor's way of sculpting mulch beds but I'm concerned that runners will get in the bed. The beds surrounding the house are covered in centipede runners. Also, notice all of the bare spots in the lawn.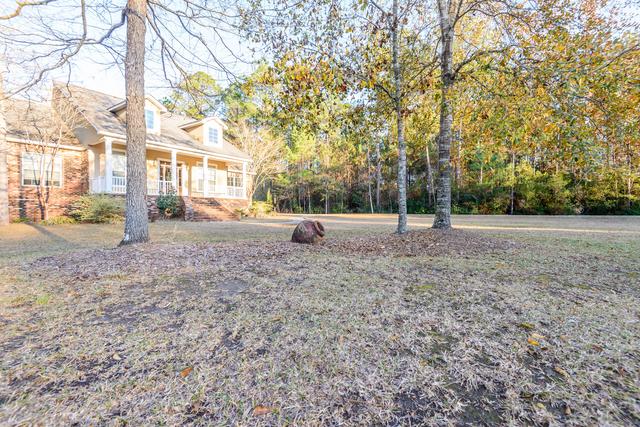 The biggest issue with the property is that it is not level. There are ruts from the riding mower, low spots where water sits, and just weird dips/holes in places. Here are some examples of low spots that stay soggy and prevent me from mowing.
The two dark circles in the middle of this photo are the low spots. We have had a lot of rain and freezing weather so this place is a mess right now.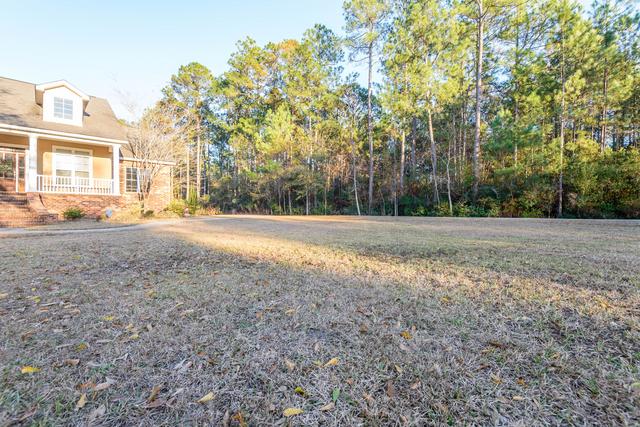 Here's another example. The home has Acadian architecture, and I haven't figured out how to put gutters on the front the way the roof runs. As a result, the water comes off the roof and gathers in one spot right in front of this sidewalk:
Moving to the backyard. A portion of the yard still has decent centipede. However, a lot of it was nothing but dollarweed and spurge when I moved in. I have yet to spray any post emergent. I was afraid that if I did so that I would kill the weeds and have these nasty bare spots without time to regrow seed. However, I sprayed Prodiamine in September and as it did it's job throughout the season I was left with thin areas. Now, when it rains it becomes a big mud pit for my corgi to destroy.
This area was probably 95% weeds. Mostly, it was dollarweed because the gutters on the back of the house dump in this area. I have to install some sort of french drain or daylight a pipe to the drainage ditch along my property. That'll happen soon. It gets so wet that I can't mow for at least 3-4 days after a rain event. I imagine I'll have to reseed later this year.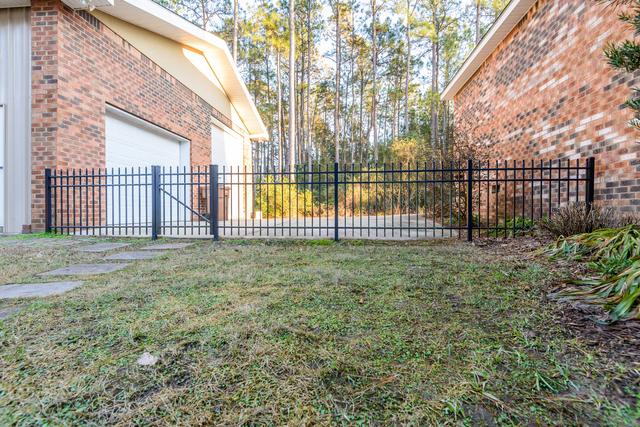 Moving to the "Back 40". This is an area beyond my fence line that encompasses about .3 acres. I plan on cutting a lot of these trees down and planting an orchard of citrus (meyer lemons, grapefruit, some type of orange), apples (granny smith, pink lady), peaches or nectarines (undecided), and pears. The idea is to plant a minimum of two of each species but will plant as many as space allows. On the left side of this photo is the previous owner's Square Foot Garden from years ago. I'll remove it soon. The pump house supplies the irrigation system and bathroom in the shop. The bare spot is from a picnic table the previous owner left upside down. Those trees to the right of the pump house will come down in the next month or so to make more room for the orchard. Also, I have a good bit of "buffer" trees and brush behind the pump house that I can clear to plant more trees. I'm tempted to clear everything off and replace it with a better looking buffer. I hate paying taxes on property that I don't get to enjoy, if that makes sense. However, I understand the point of buffer.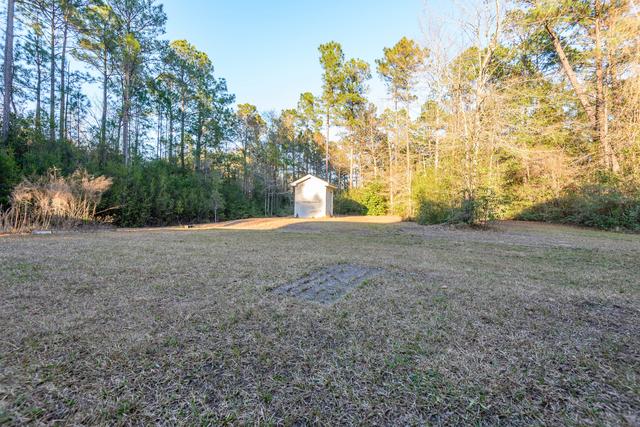 If you've stuck around this long I really appreciate your time. My property is a bit different than the majority of the ones I see on here, but I hope you'll have me. If nothing else, entertain me. I don't see many centipede lawns on here. I may eventually switch to bermuda but 1) I need a triplex and 2) I'm covered in shade.
Here's a summary of what I need to get to in 2018:
Fix drainage.
Level yard.
Try to fix irrigation.
Plant orchard.
Follow Auburn's Centipede Calendar.
Get the beds presentable.
Stay tuned.