Discussion Starter
·
#1
·
If some of you recall earlier this year I had one of my neighbors simply give me a Toro GM1000 because he couldn't get it running.
Didn't know what to do with it so far but it has ended up being a great donor machine!
Since I bent my reel at the beginning of the season I was able to take the reel from the donor mower, backlap it and I'm back in business. Lately though it has been really hot and with all of my work travel I've been unable to water my lawn. Since I was mowing at around 0.5" the soil got really parched and my lawn started to turn into hay.
I figured since I'm not going to be able to maintain 0.5" because of watering I need to raise the height and give the soil a little more shade. My GM1000 is an older one with a maximum height of 0.5" but my donor machine has the new mechanism that will give me 1" of travel!
So I did the swap. Of course it wasn't straightforward as I had to drill new holes and since one was a couple of millimeters off I actually had to grind one of the mounts to fit properly. But in any case it is on and I'm happy as now I'm mowing at about 3/4" instead. Not a major increase but enough I think to help the soil maintain a little more moisture when I'm away.
Also in the process I swapped out the solid roller for the grooved. Here are before and after pics:
Old configuration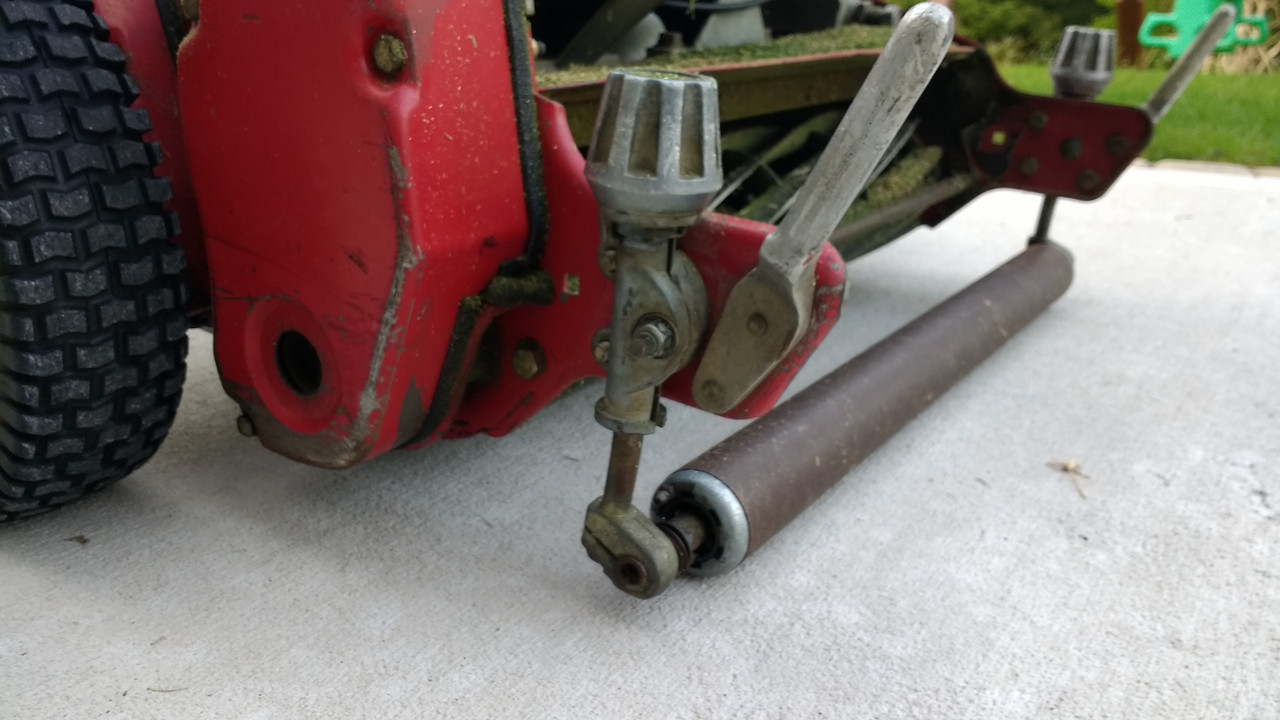 New setup