Bermudagrass, 3.75 acres, Arkansas
Discussion Starter
·
#1
·
Last year I sold my 50lb Lesco broadcast spreader. It was built like a tank and held a bag of anything I ever put in it, but much like a gun safe it's never a bad idea to buy one a size larger than you think you might need. In my case I had decided I really wanted a
Gregson-Clark Spreader-Mate
, and it requires the larger hopper. The 80lb Lesco is built nearly identical to the 50lb, just a little beefier in nearly every aspect. Also the frame is stainless steel versus painted.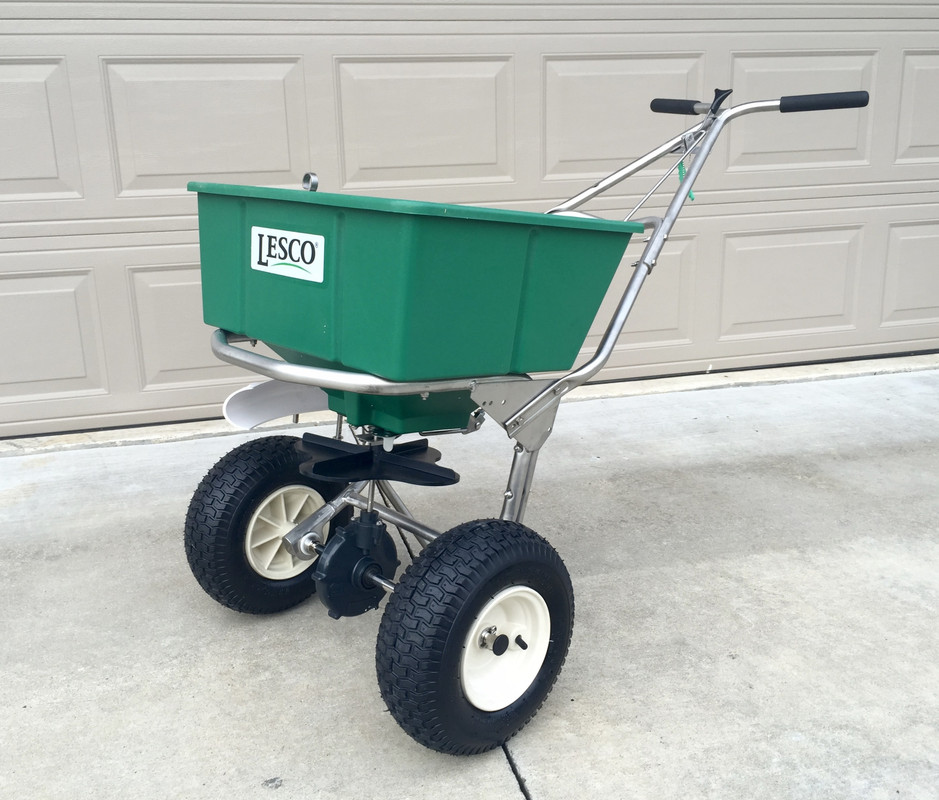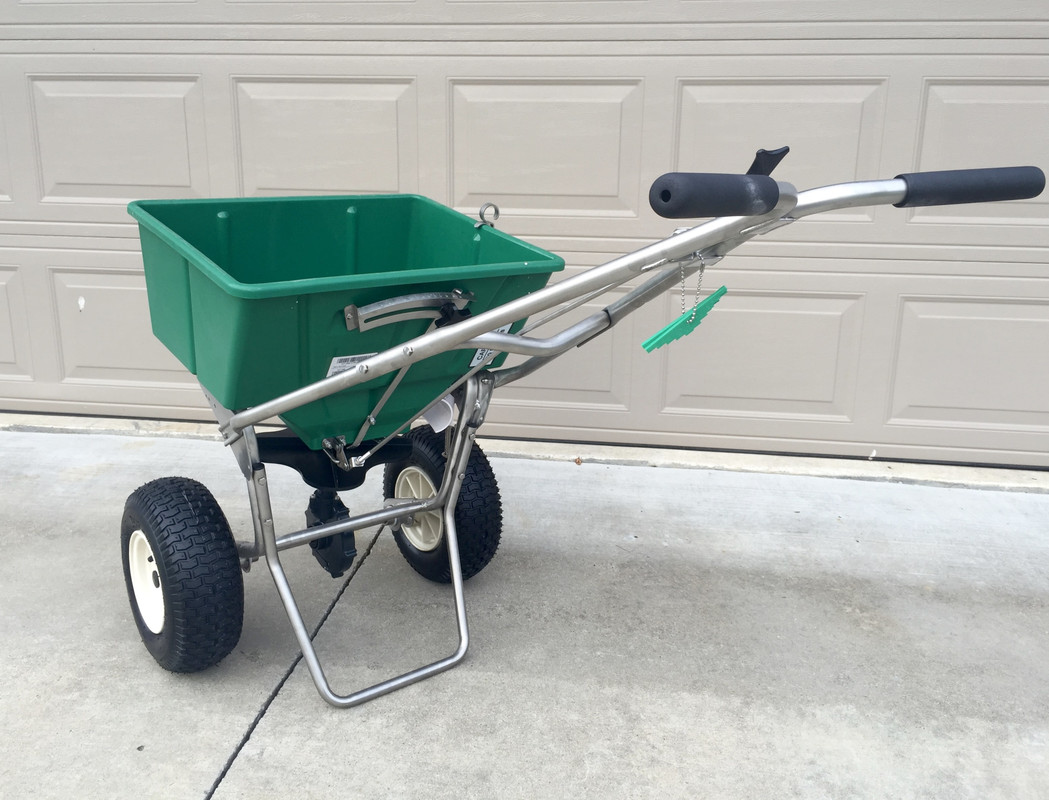 I opted for the
Spreader-Mate A model
- mostly due to the size and shape of my lawn. It was a tough decision, but I ultimately decided I probably didn't need to spend an extra $260 to get the 80" effective spray width of the
B (boom) model
for my situation.
The A-model comes equipped with a single FloodJet-style sprayer tip in an articulating nozzle body, but I decided to retrofit it with some nice TeeJet components à la the
dfw_wand
. I ordered one of
these
check valve nozzle bodies and one of
these
clamps to hold it on the front frame tube of the Lesco. It now accepts any of my growing collection of TeeJet tips, strainers, etc.
I may end up adding a second nozzle this season, and I'll report back if I do, but I'm pretty pleased with this setup so far. It makes blanket apps like pre-emergent, growth regulator, and wetting agents a breeze.