Discussion Starter
·
#1
·
Spring is here, and the garden centers are aglow with color! I'll kick this thread off with my additions over the past couple of days.
Today, I Drilled holes in a watering trough to make a planter, mixed up some dirt, and planted stuff.
Credit to
@wardconnor
for inspiration. I also added some geraniums in the flowerbed up front, and some of the pansies are still blooming, and doing well, but some are questionable. I also got a butterfly bush, but I'm not exactly sure where I'm going to plant it!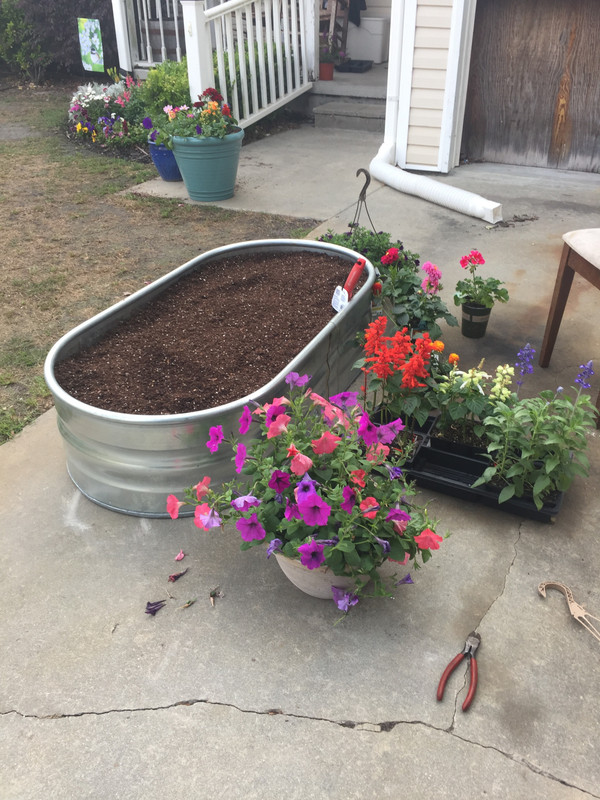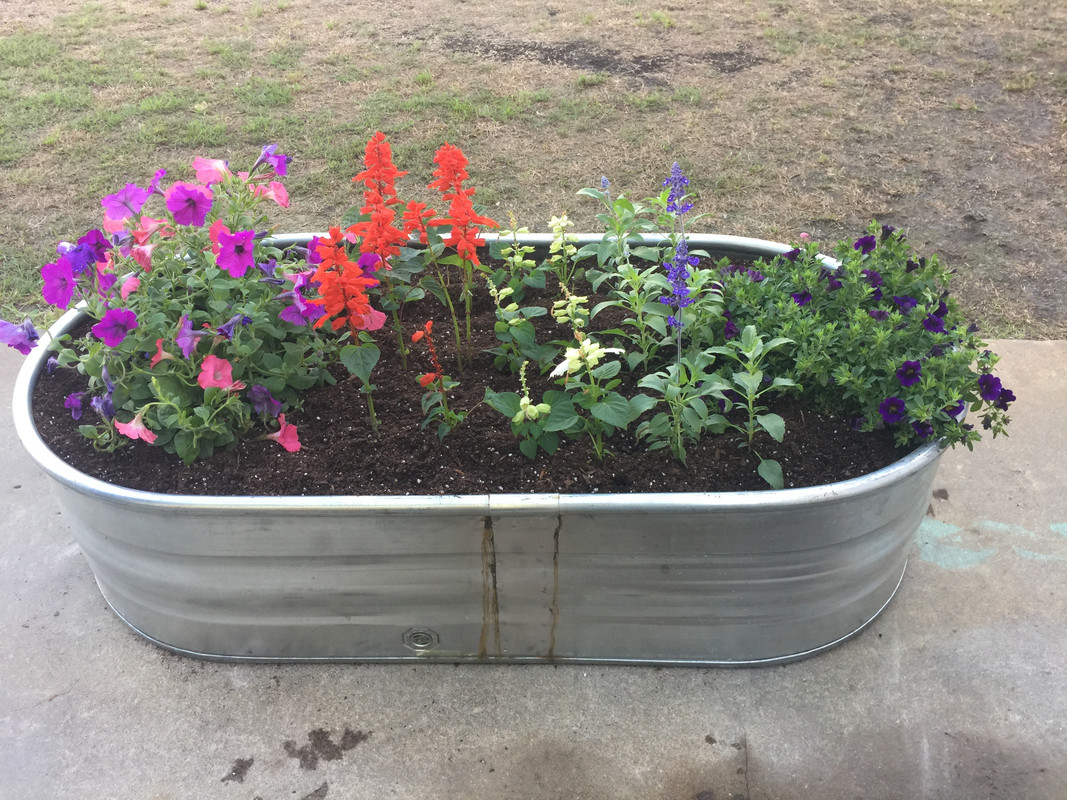 Yesterday, I made a hanging basket, another planter, and picked up this really cool looking flower that I've never seen before, named a
Fuschia
. It's a very striking 2-tone blossom. Fuschia on the sepal, with a vibrant purple petal. Apparently, the fruit are edible, but I'm not gonna try it.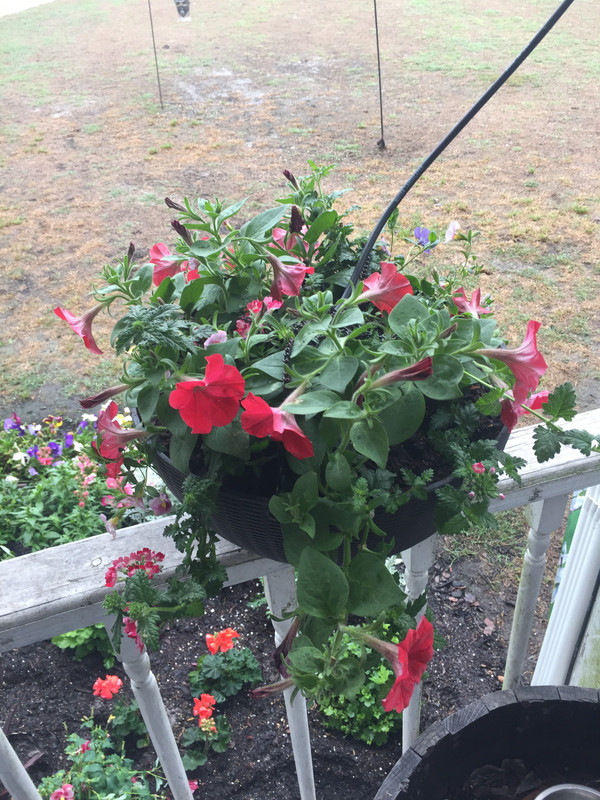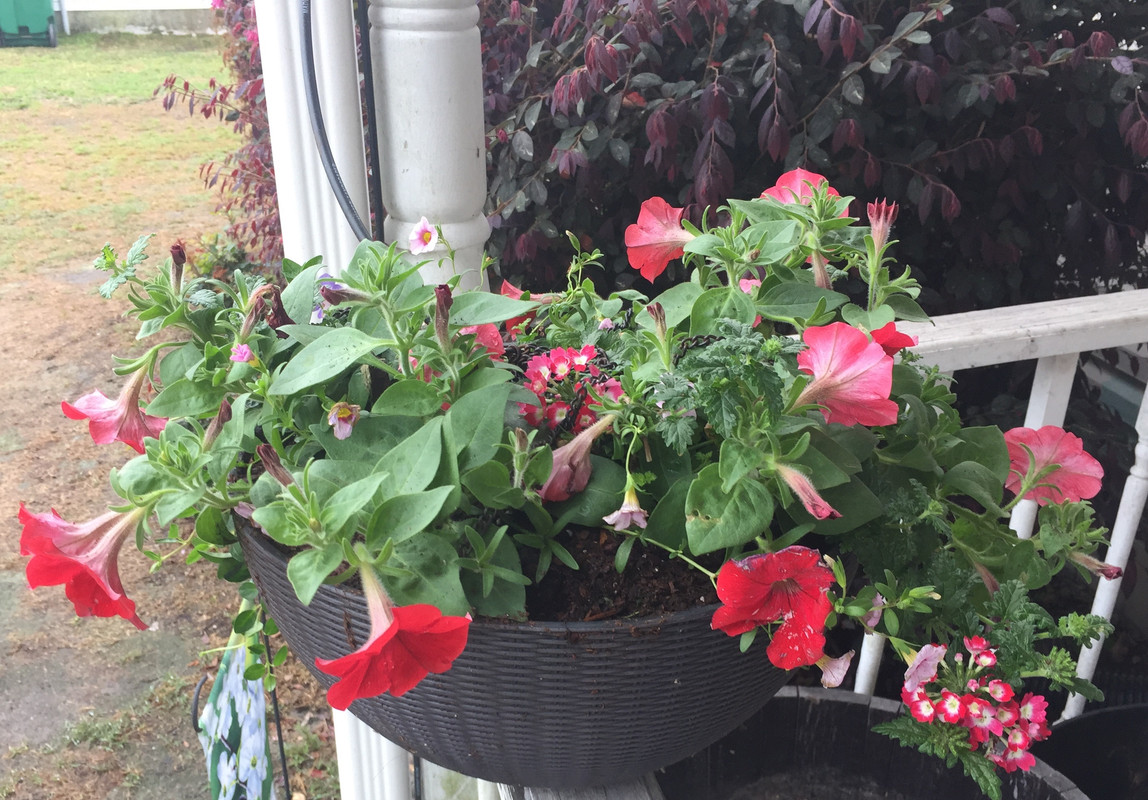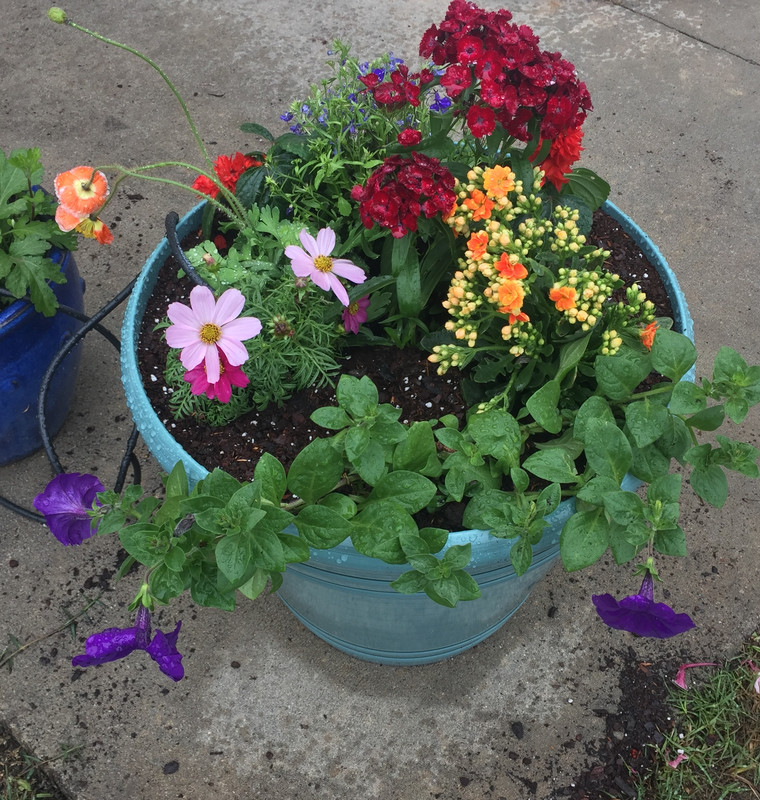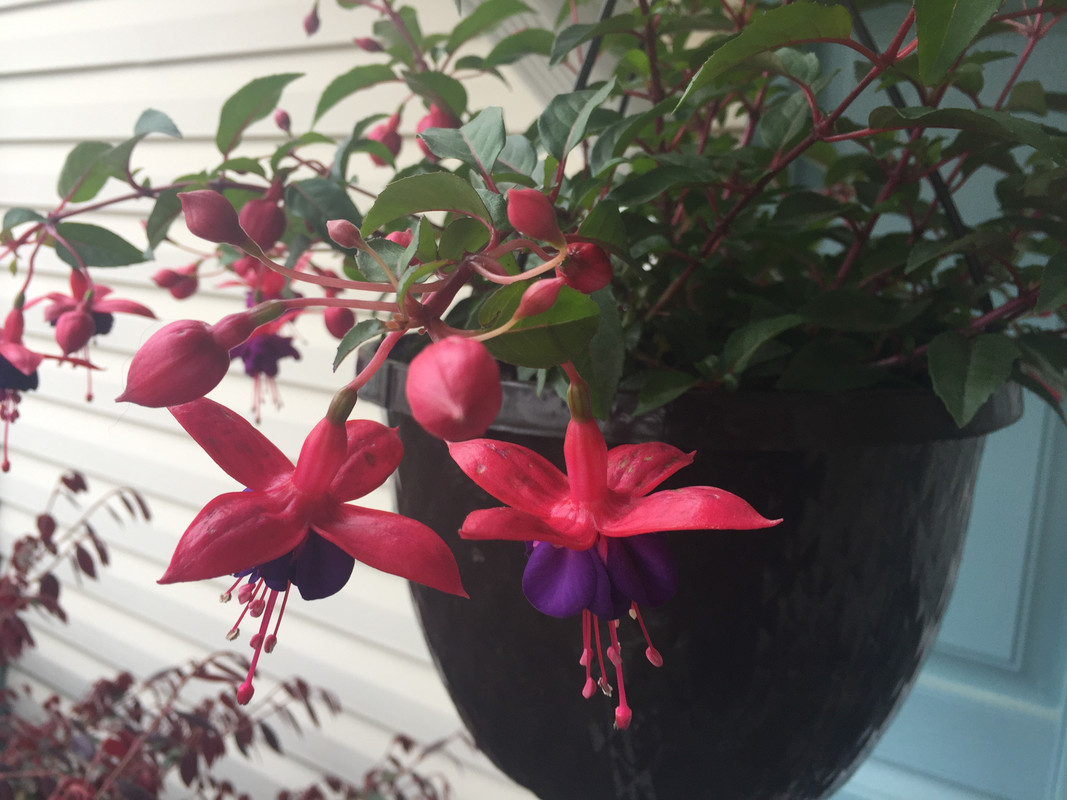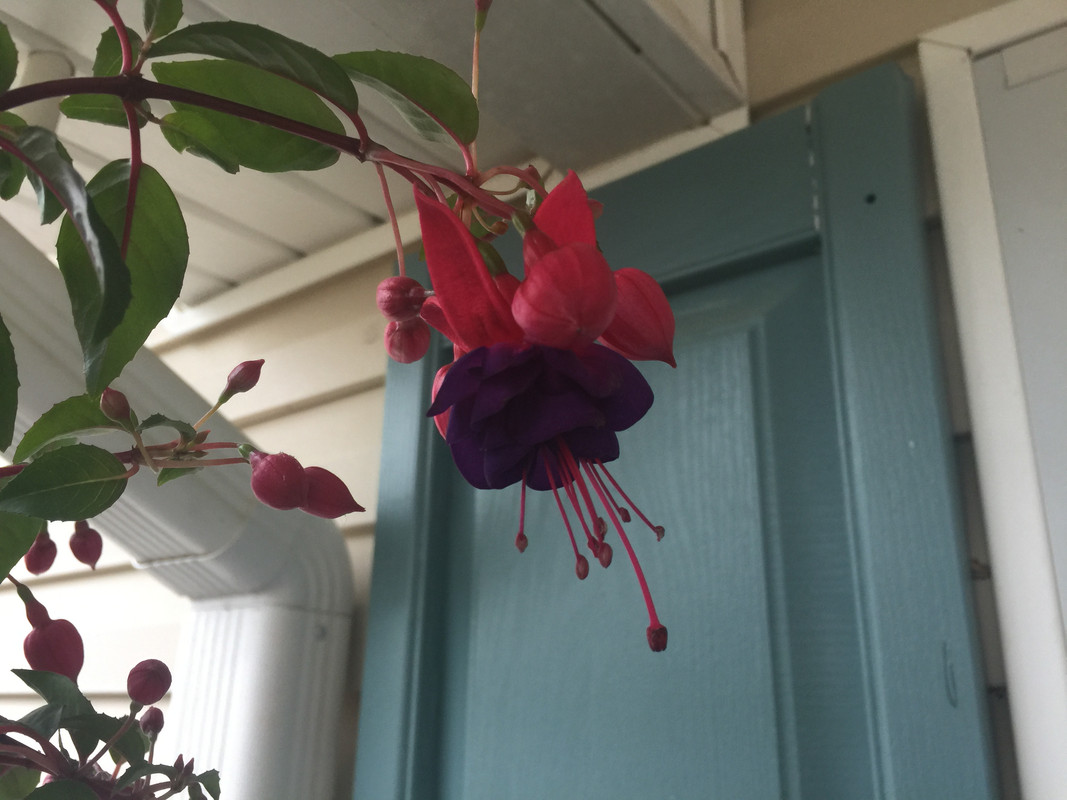 I also got a really neat flower that is a Cardinal Columbine, which has a multi-pointed petal, near the stalk of the flower. Very interesting, and colorful. Pretty delicate too, the plant fell over in the back of the van on the way home, and some of the stalks got bent.