Discussion Starter
·
#1
·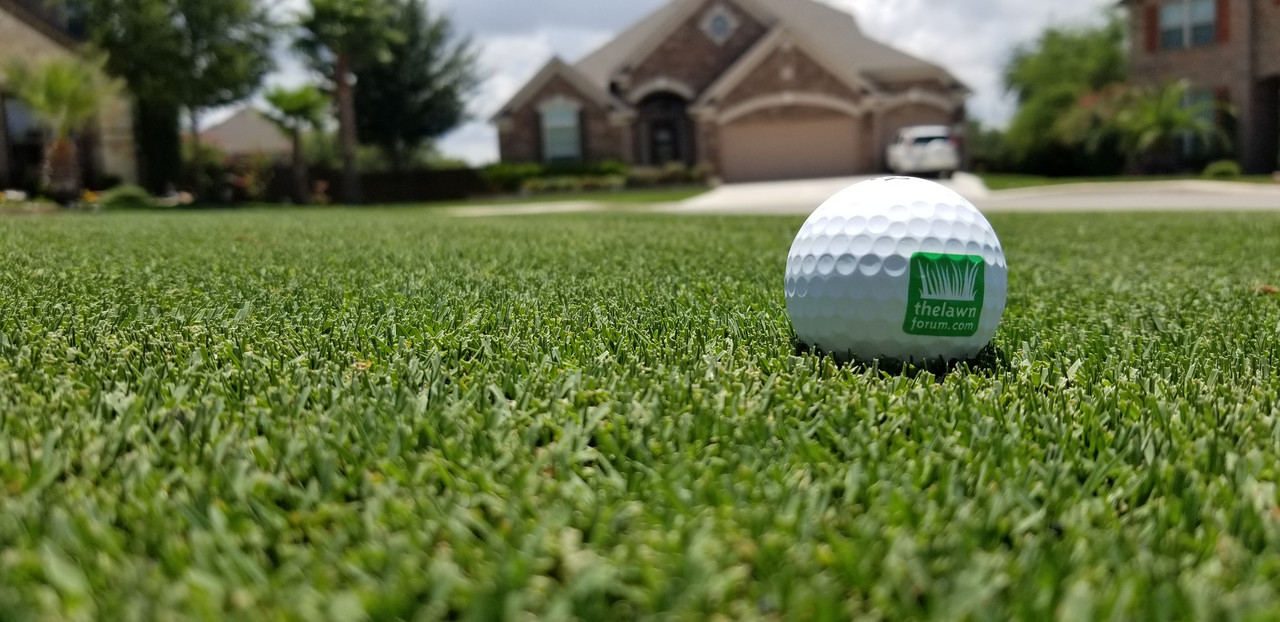 How the lawn sits today. (6/8/2019)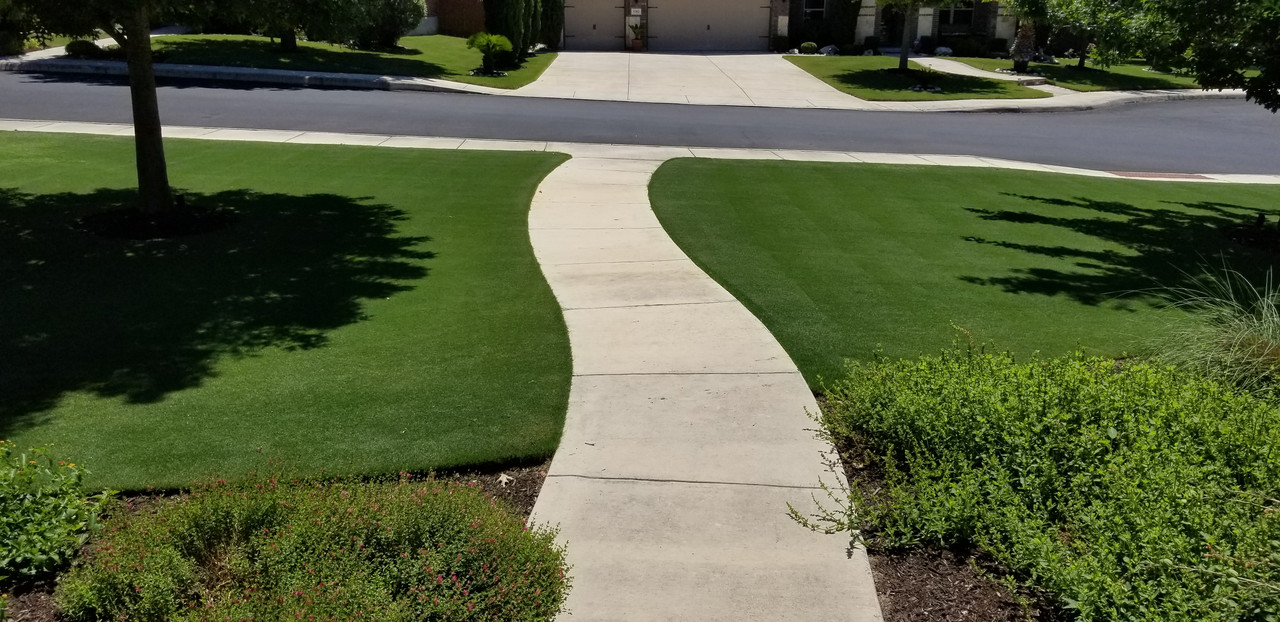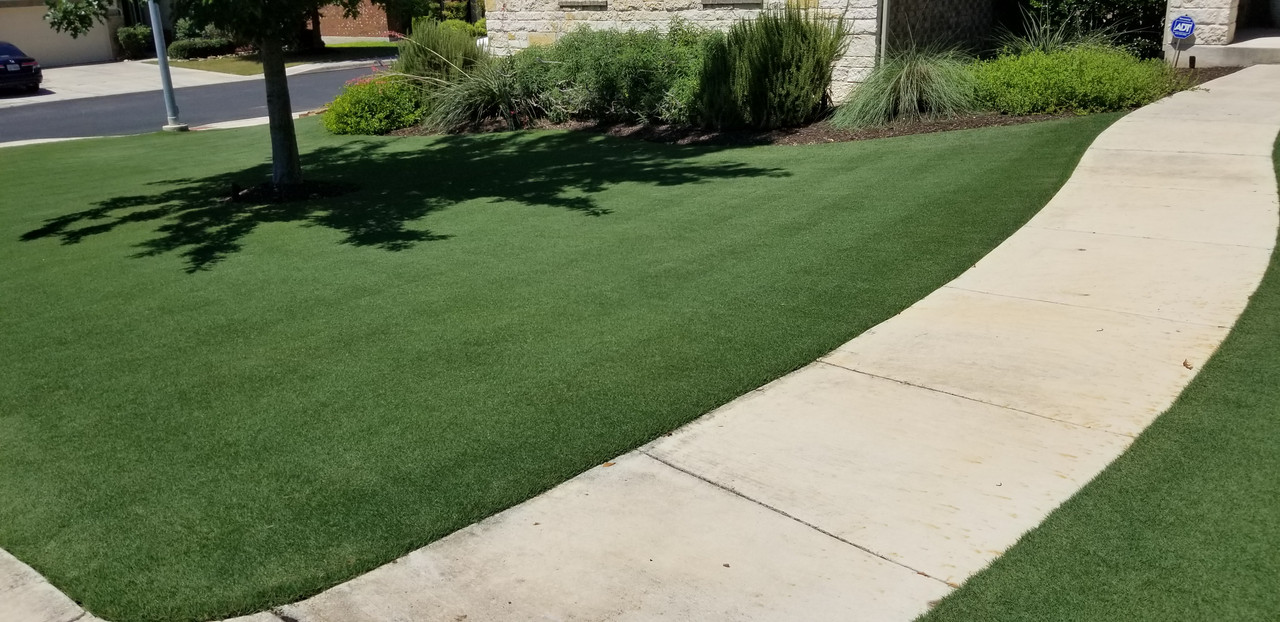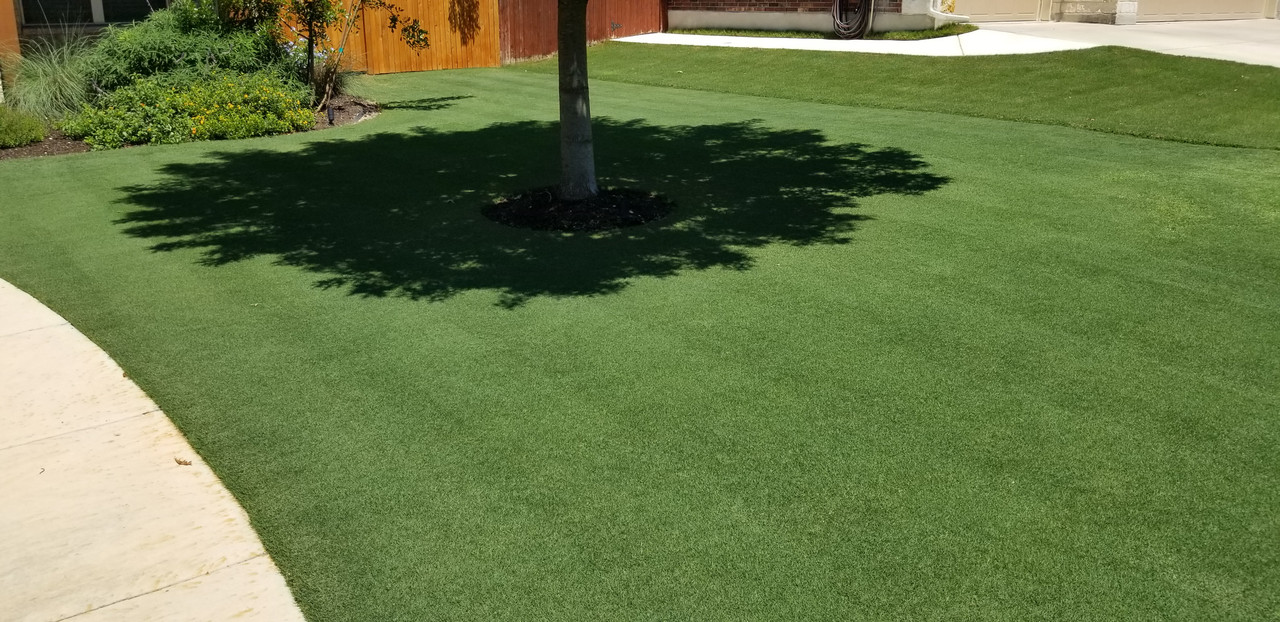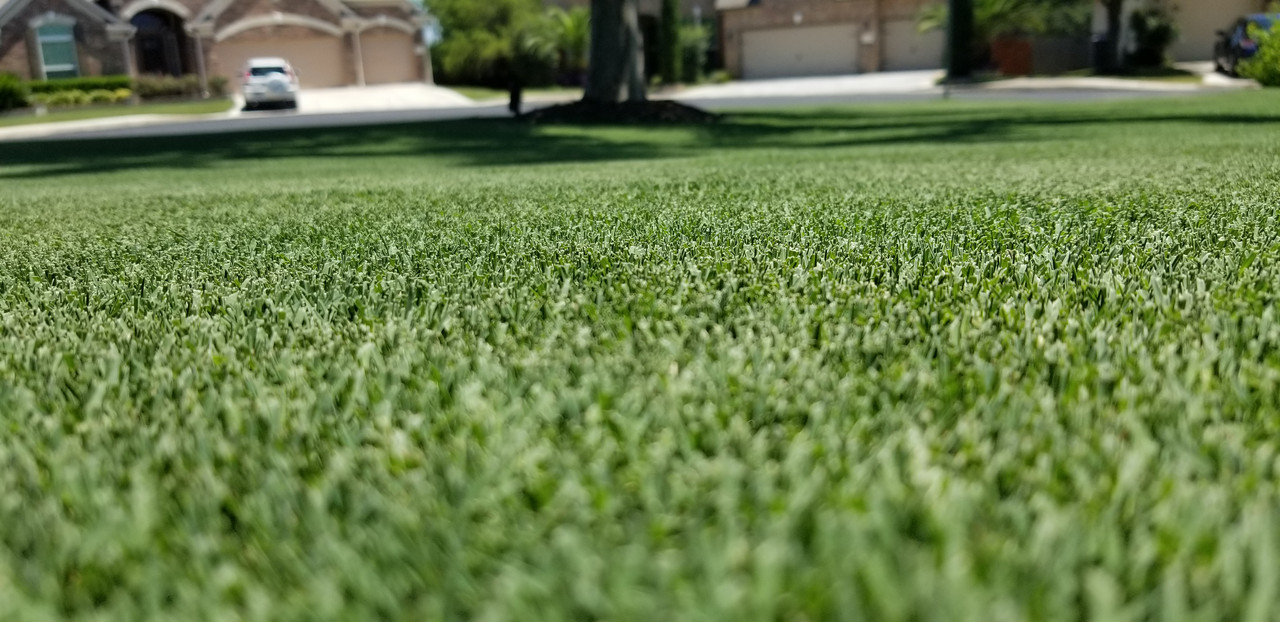 2019 Fertilizer and Chemical Applications
17 March - Pre-emergent, TalstarP
19 April - PGR
5 May - PGR, CarbonX
16 May - PGR, TalstarP
24 May - PGR
The Beginning
My wife and I decided to settle down in San Antonio after our enlistments both ended in the Air Force. We never got to own a home due to our frequent moves so we splurged a little whenever it came time to buy our first home. Luckily I still had my VA loan available and back in 2012 the interest rates were low and even lower for disabled veterans (2.75% if you're curious). Being our first home my priority wasn't the lawn. The first year I would only mow when it got high and pulled weeds when they got big. Starting in 2014 I started to take a little more care of my lawn but as you can see from the picture, I wasn't doing that great of a job.
2014
In 2015 I met a guy at work who was getting into lawn care. He showed me pictures of what he was able to accomplish with a Fiskers reel mower. I was pretty amazed to say the least. This got me into at least keeping my lawn as pristine as I could with the mower I had (2008 Craftsman rotary). I started to fertilize frequently and sprayed weedkiller every few months. You have to admit I did a pretty good job with that rotary.
2015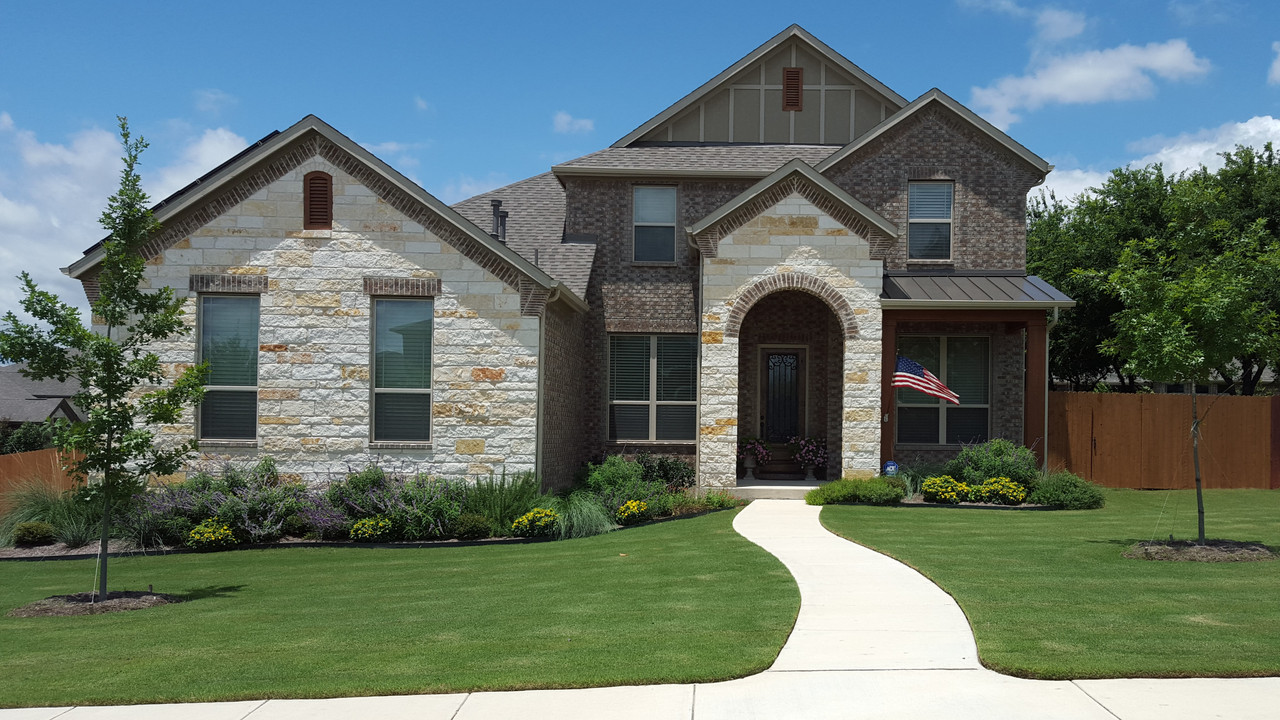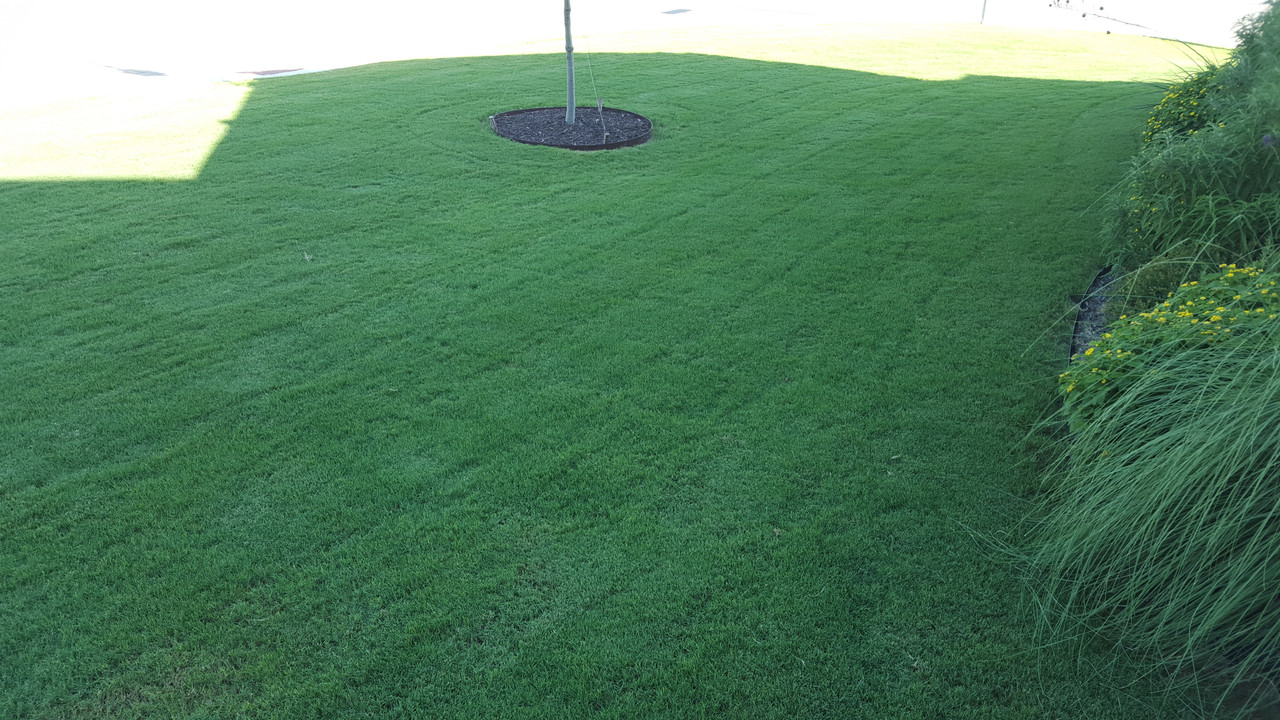 Not much changed in 2016. I still had my rotary but I tried to keep the lawn low. This, as you can see, had its issues with scalping. I knew next season I would need to get a reel mower. This was a challenge since lawn care isn't a huge hobby in South Texas. I scoured Craigslist but could never find a good mower at a good price. So I decided to buy new and at the time the Allett Kensington caught my eye with its interchangable cartridges. So I saved up and pulled the trigger and bought one from Super Sod.
2016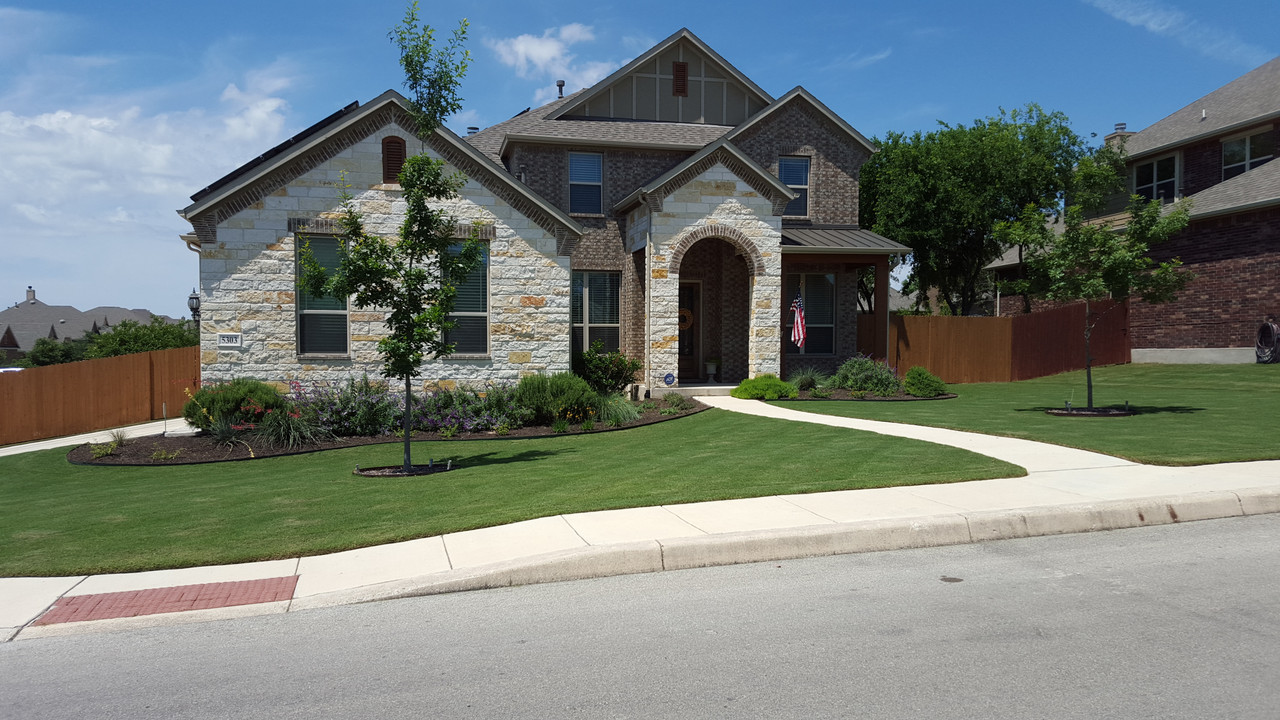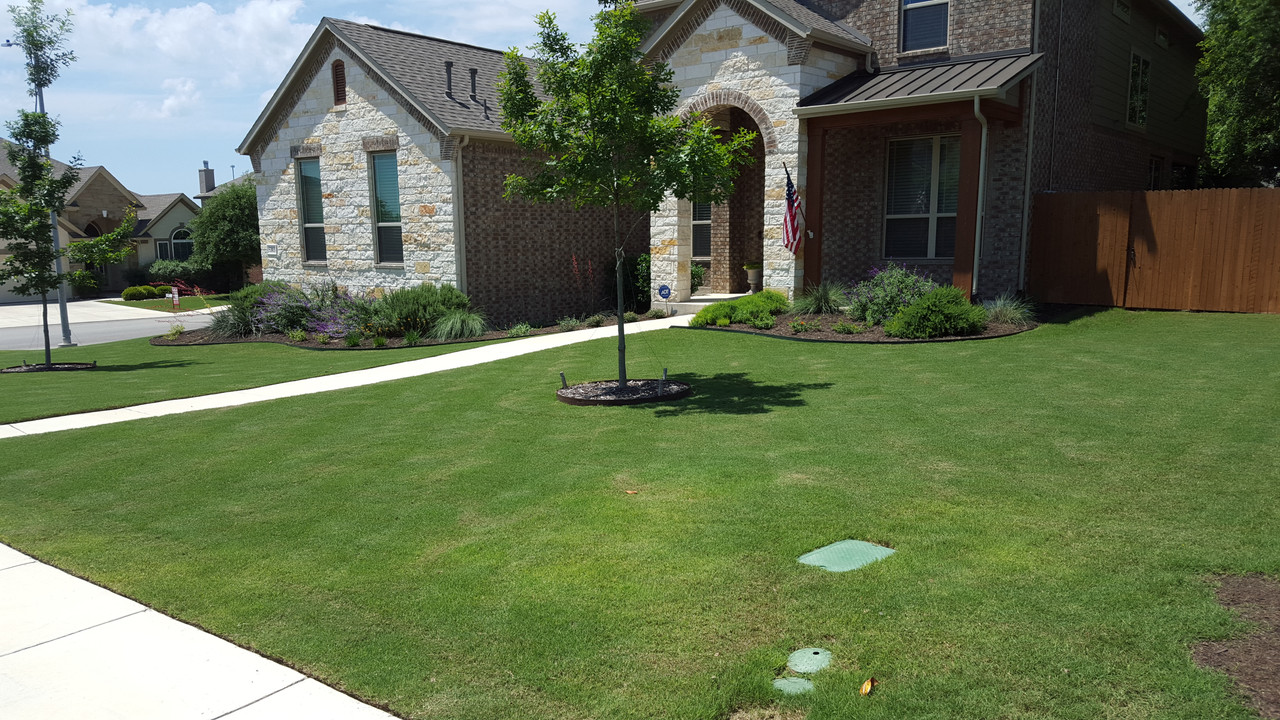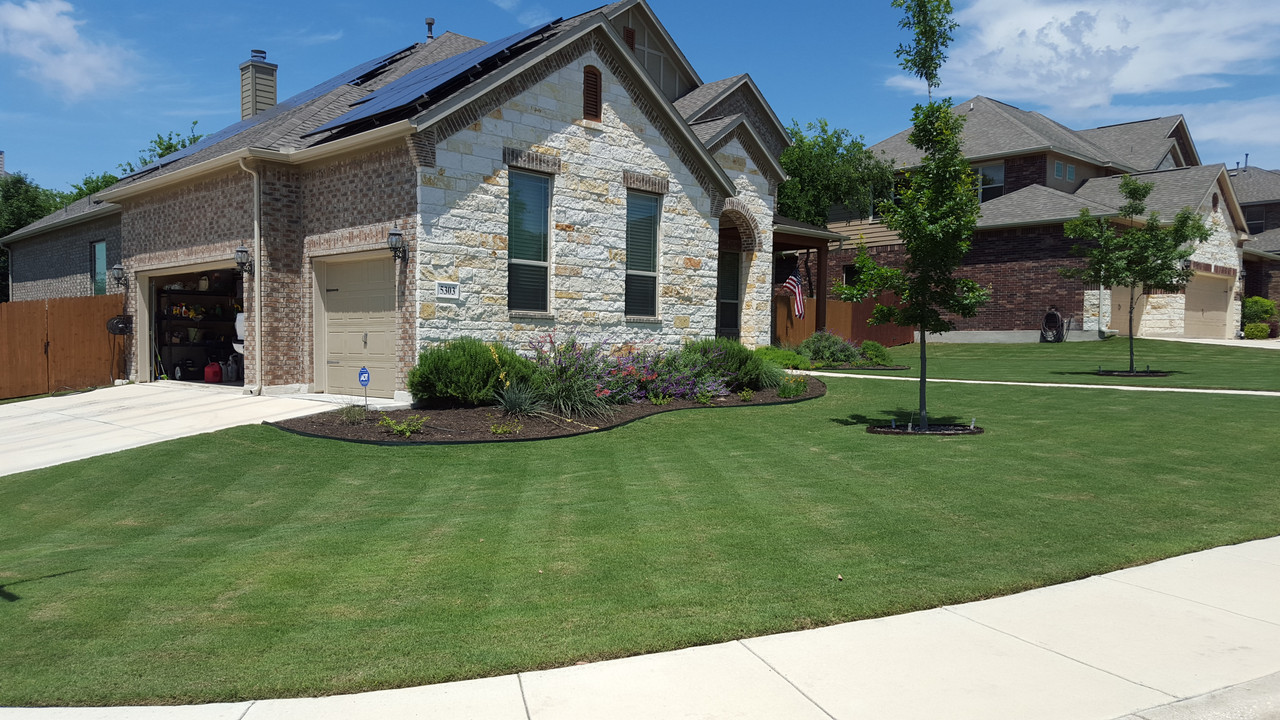 I started 2017 off right with a good scalping with my new reel mower but ran into issues immediately with the lawn. I knew that it was in need of a good leveling. So once the grass started taking off, I asked a few of my work buddies to assist me in leveling my lawn. I ordered five yards of mason sand but only used about 3 1/2 yards in the front. The rest I used in the back in a few places.
2017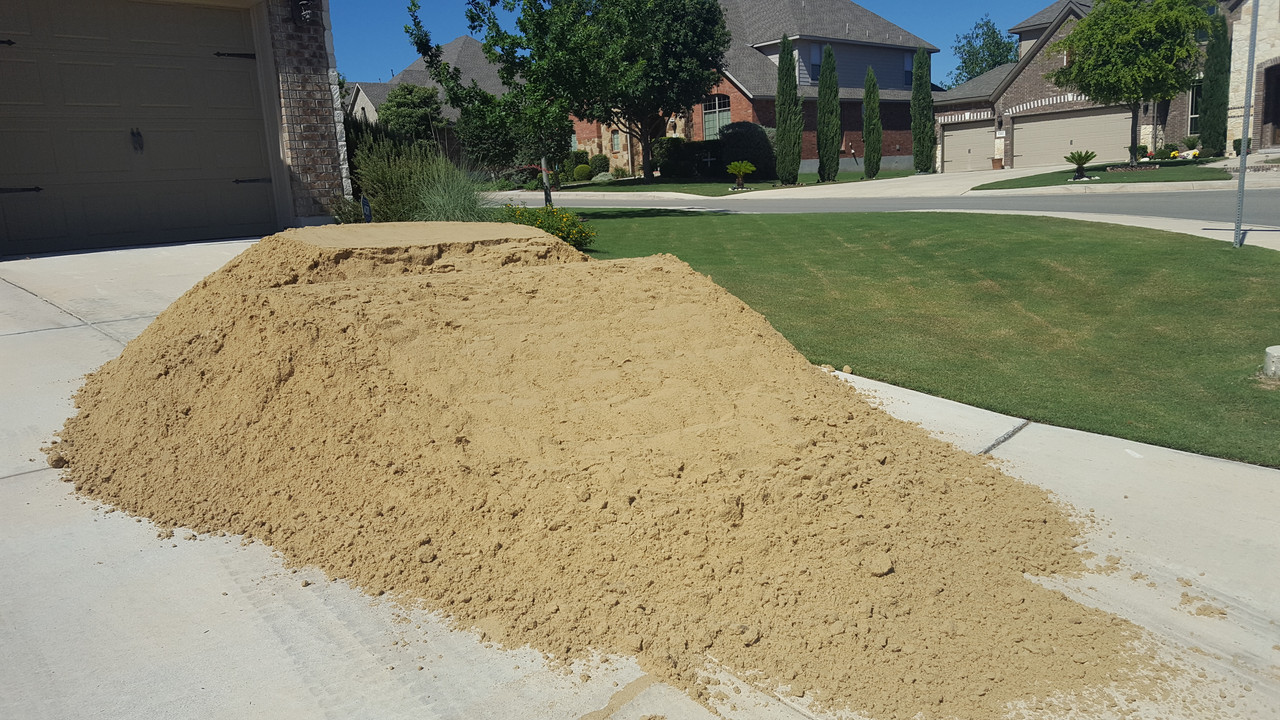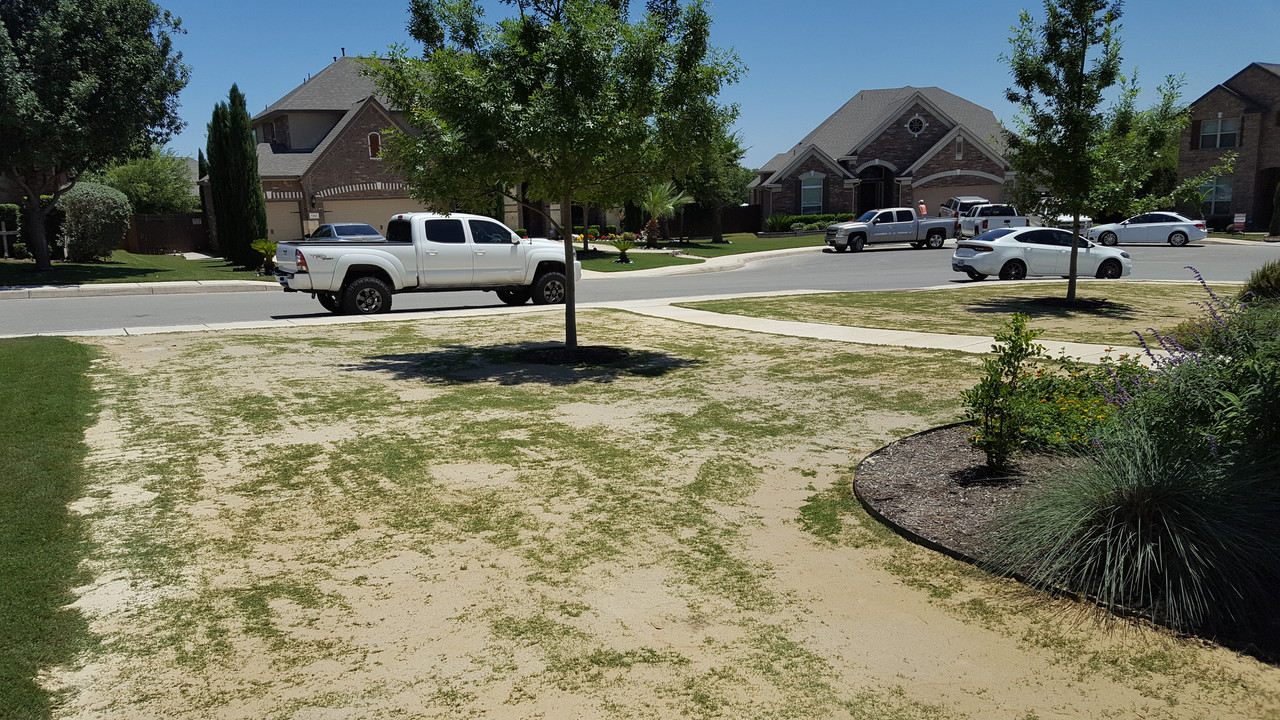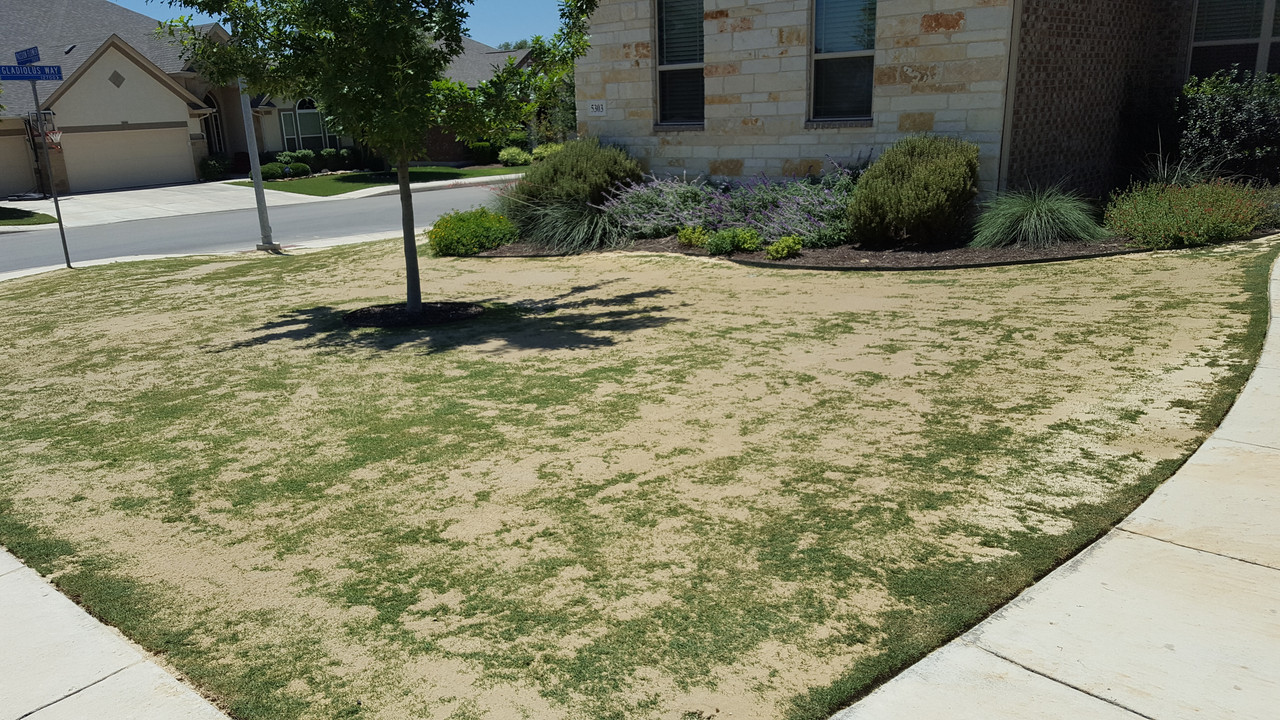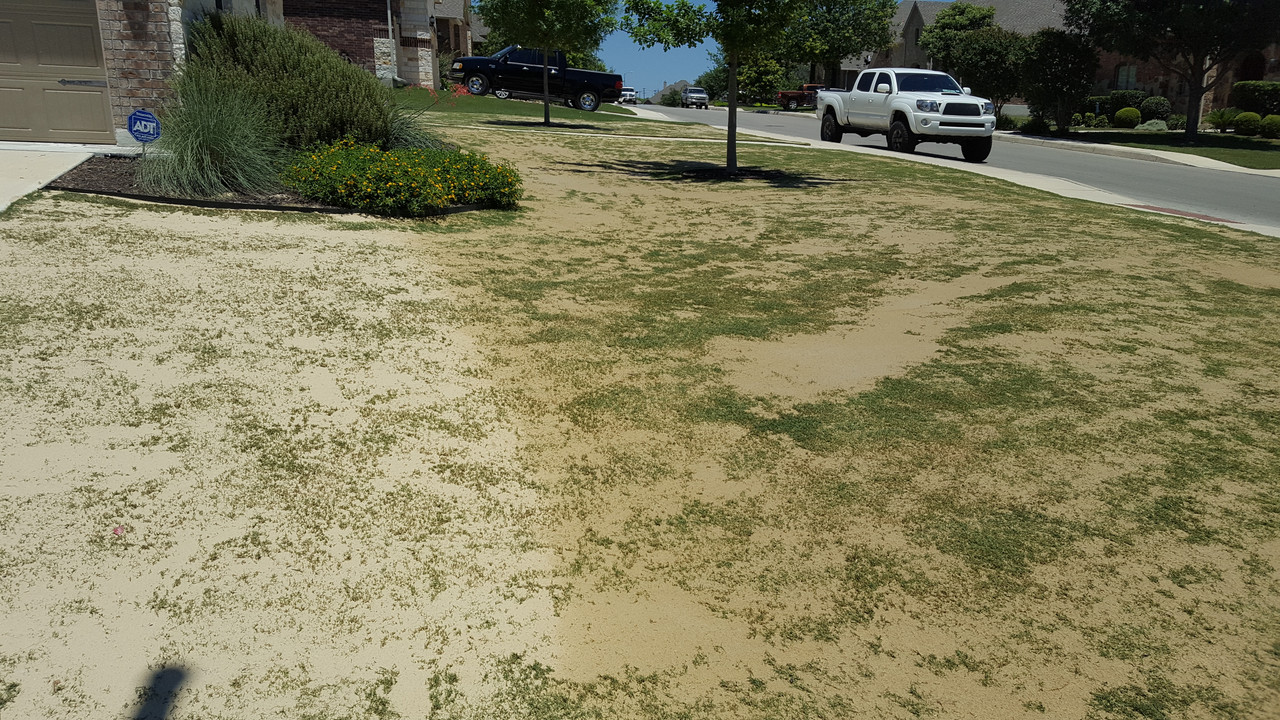 The leveling paid off well but it still wasn't perfect. I knew next season I would need to do it again. I also ran into some issues in some spots where the grass was struggling. Turned out to be some crappy soil that wouldn't hold water. I did what I could but waited until the following season to address it properly.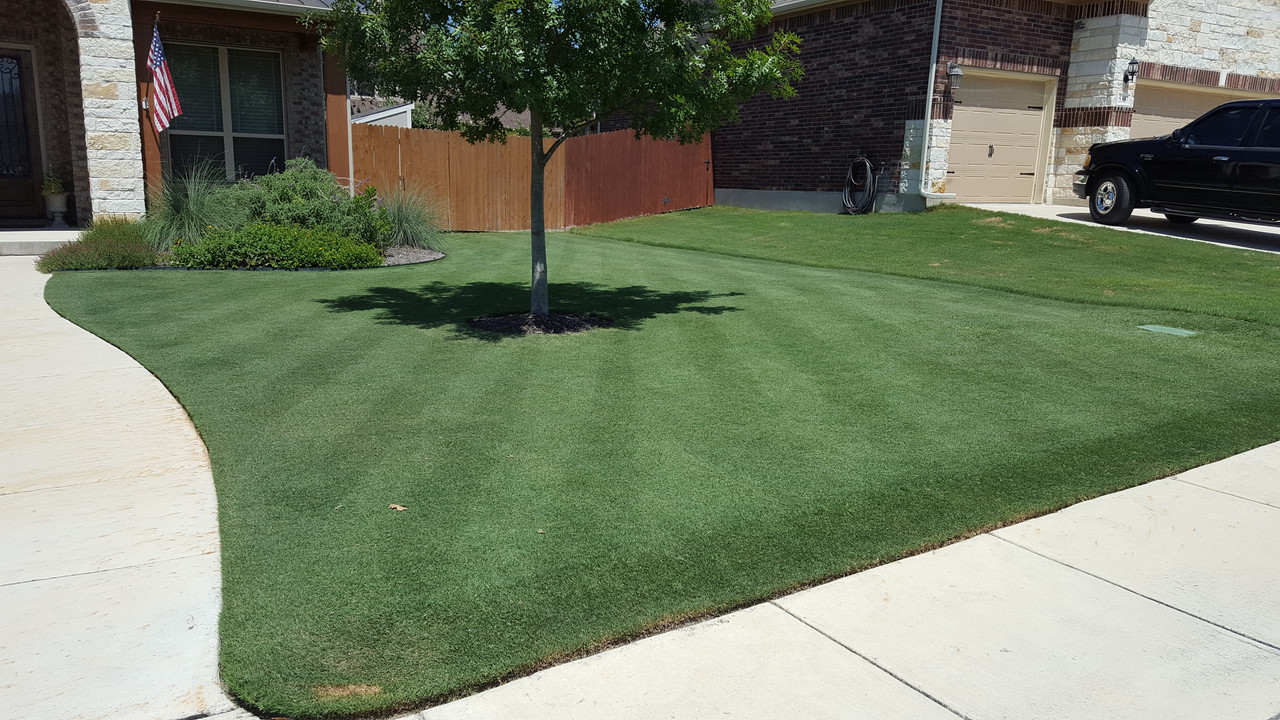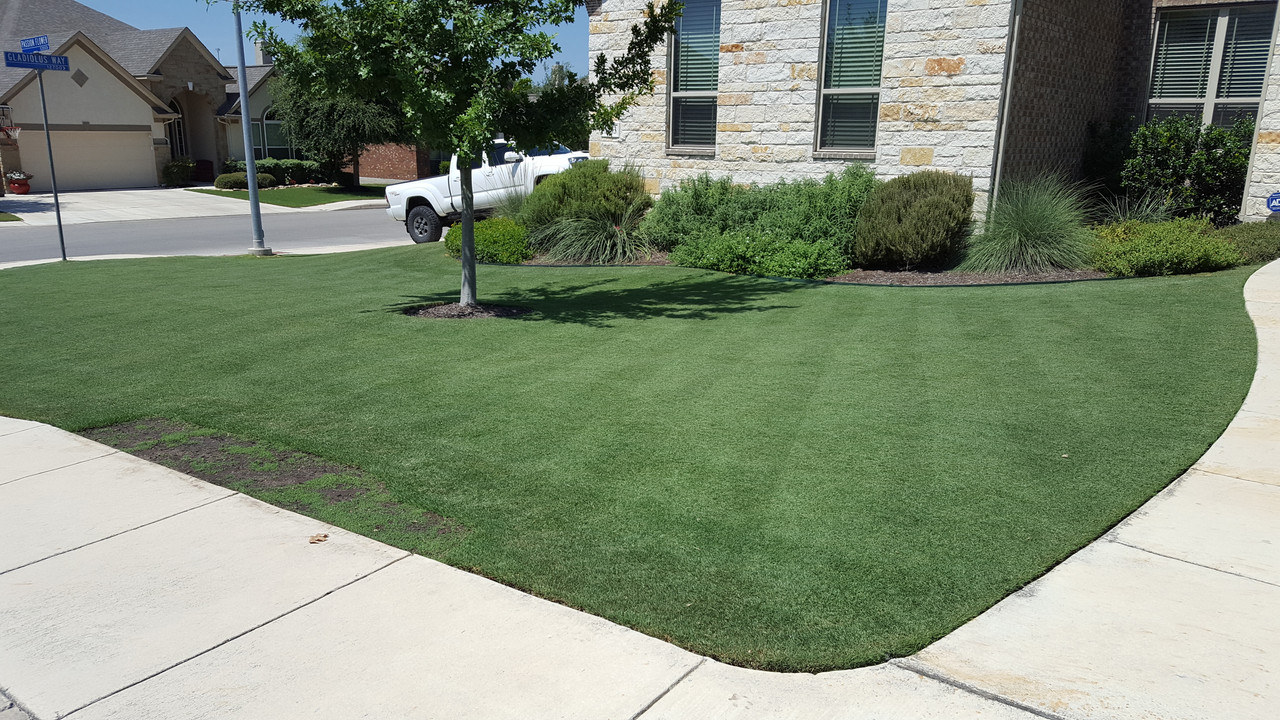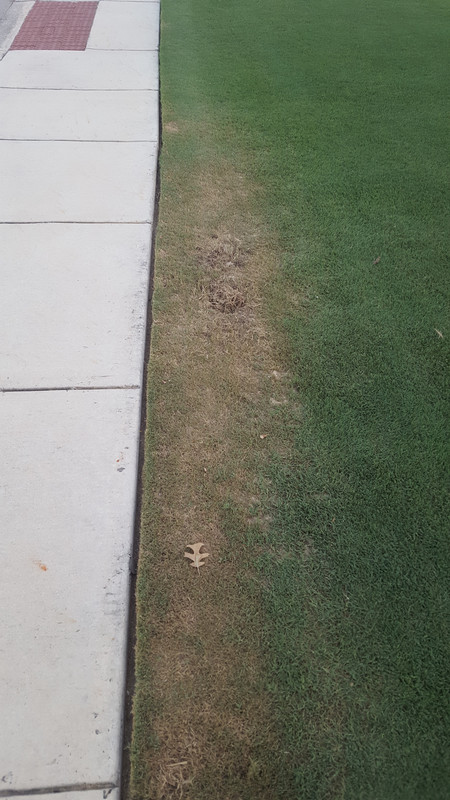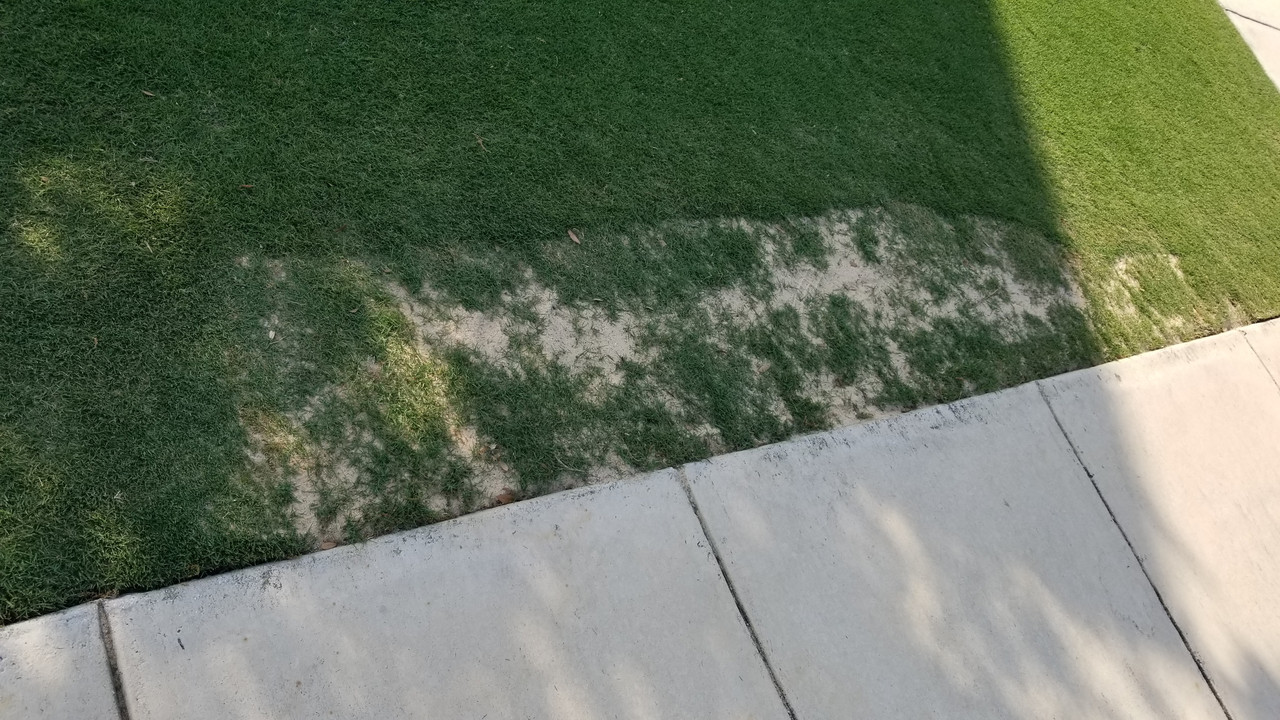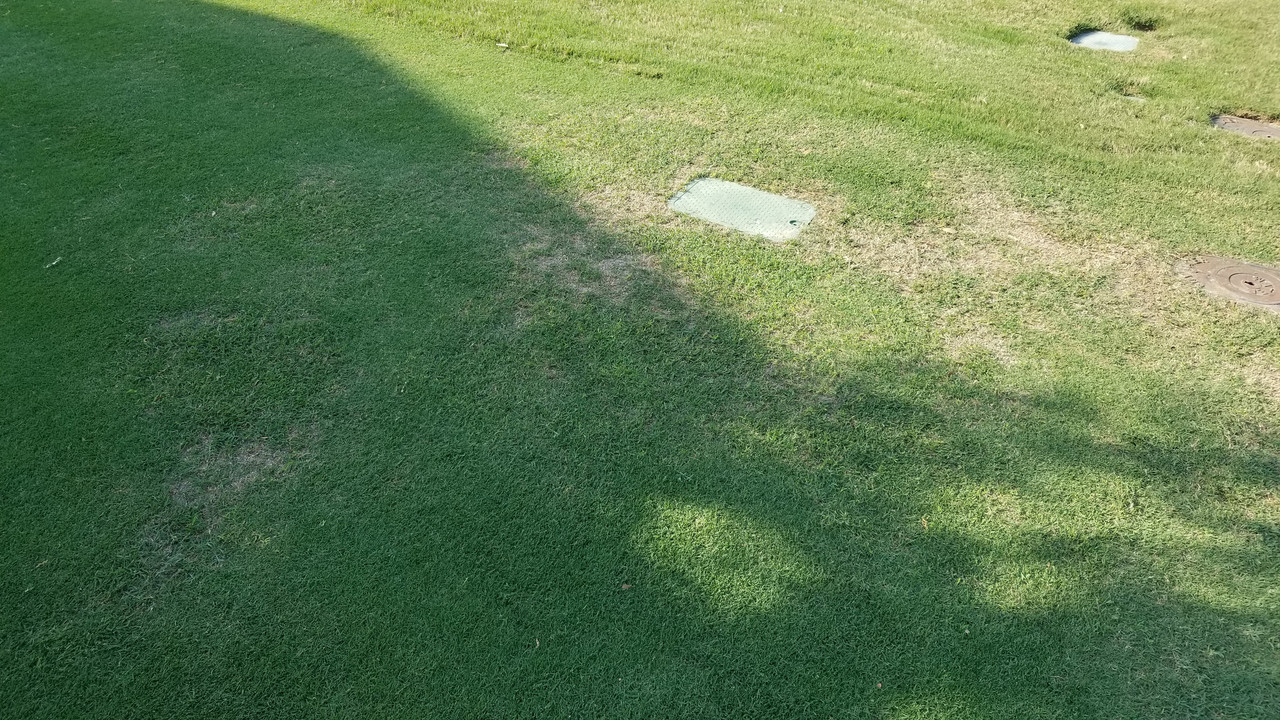 While I've been pretty impressed with my Allett it is by no means a perfect reel mower. My biggest complaints are the reel and bedknife adjustment and the soft steel used to manufacture the reel itself. I found myself constantly readjusting the reel and bedknife after every other mow. The six blade reel that came with the mower dulled in a matter of weeks so I had to backlap. This helped a little but I could never get the leading edge to cut paper without making it rub against the bedknife. The ten blade reel cartridge hasn't had this issue...yet. I decided at the end of the year to purchase a greens mower from one of the Week's auctions. So at the begining of 2018 I picked up a Jacbosen Greens King 522A and had it shipped to SA. As of today I love it although it is a beast!
Equipment
Jacobsen Greens King 522A
-
Rebuild Thread
Allett Kensington 17B w/ Six blade reel, Ten blade reel, Lawn brush, and Verticutter (review coming soon)
Craftsman Rotary Mower
Spyker P40 Spreader
Echo 58v Trimmer w/ Landscape blade and edger attachments
Echo 58v Blower
Chapin 20v Backpack Sprayer w/ DFW wand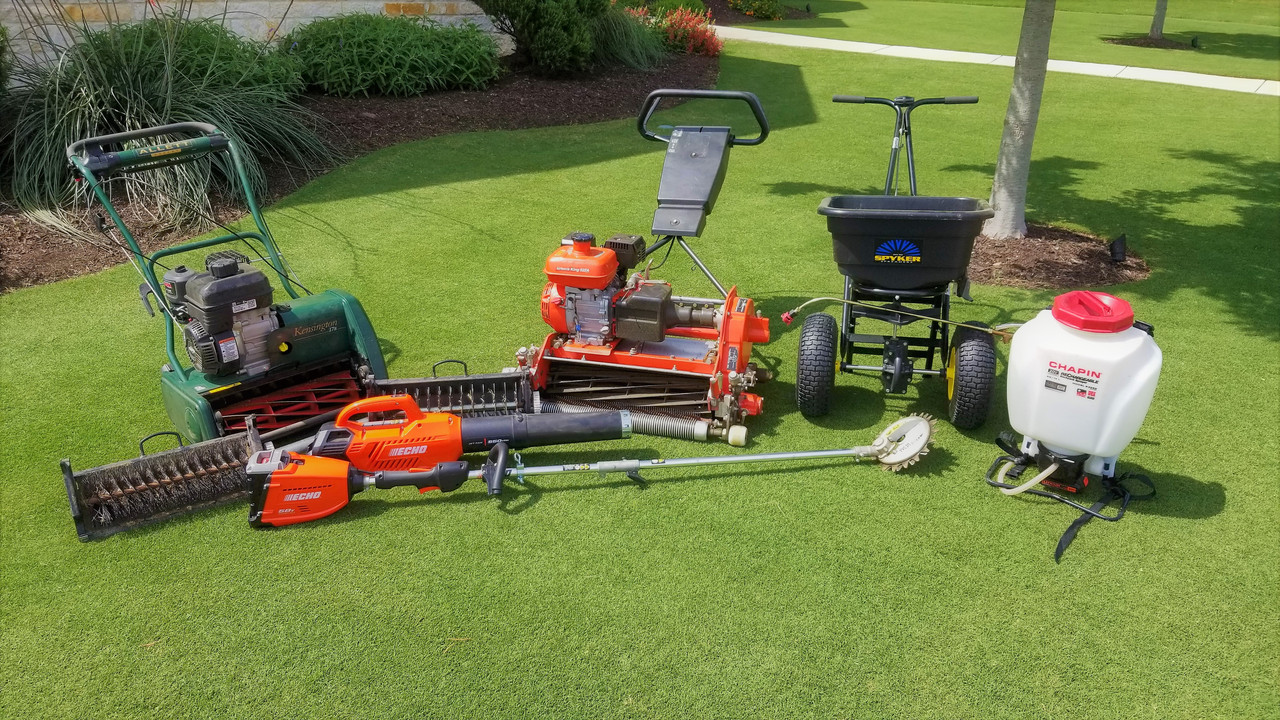 Chemicals and Fertilizer
Milorganite
Trin-Pac Select PGR
Prodiamine 65WDG Pre-emergent
Ferrous Ammonium Sulfate
Celsius WG Herbicide
TalstarP Incecticide