5.6ksqft Bewitched KBG in Fishers, IN
Discussion Starter
·
#1
·
I recently acquired a John Deere 220E from Global Turf via their auction. It was a good experience and one do recommend for folks that cant find reel mower locally. Most of the cool season guys cant get their hands on reel mowers in the used market.
I received the mower today and I plan to use this thread to document a tear down, improvements and rebuild. This will be a way for me to ask questions (I'm new to the reel ownership) while also it might be useful for someone in the future (ie. eric gautier)
This is the mower as I received it today.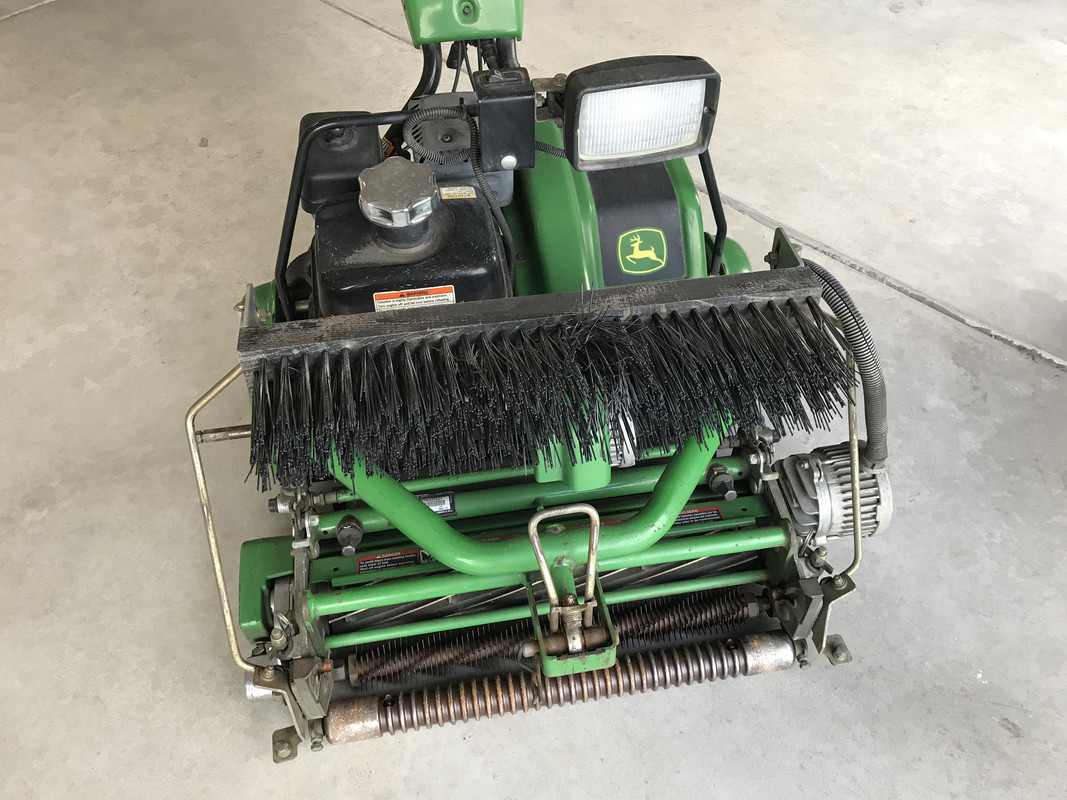 It has a 14 blade reel and a greens groomer.
My current plans:
I plan to mow at 1in +/- 0.25in (25mm +/- 6mm). This means that I have to use a 7 blade reel instead of the 14 blade to try to get the Frequency of Cut (FOC) close to the Height of Cut (HOC).
I will replace the bed knife to a fairway hi cut (5 degrees front angle).
i will either replace the greens groomer with a fairway one or adjust the spacing to 1/2in.
replace bearings and remove old grease and general cleanup
replace oil, filters, etc
the engine fired on the first pull and seems to be fine, so i wont touch it.
I discovered that the Reynolds John Deere store that is 6miles from my home is also www.greenfarmparts.com Therefore getting parts should be easy. I need to stop by and see if they might also grind the reels.
This should be a fun project for the winter months.