Discussion Starter
·
#1
·
This is thread is going to show my progress towards restoring my Jacobsen Greens King 522a which I purchased from Week's Auction back in February. Overall the mower was in decent shape. The engine started on the first pull but it was having some issues during idle. Once I engaged the drive and the reel it sounded better so the carb may need a good cleaning but for now I just ordered a new spark plug to see if that fixes the issue.
Issues:
Bedknife is meh.
Plastics are faded and cracked.
Missing parking lever and cable.
Missing safety lever for the handle.
Muffler is pretty rusted.
Fuel tank had a crack at one point and JB Welded.
Engine at idle is not ideal.
Good to go:
Bearings are smooth with no squeaks.
Reel has a decent edge.
Groomer blades are nice and straight but are just a bit rusted.
Engine runs fine when drive and reel are engaged.
Haven't looked at the belts but everything seems to be fine.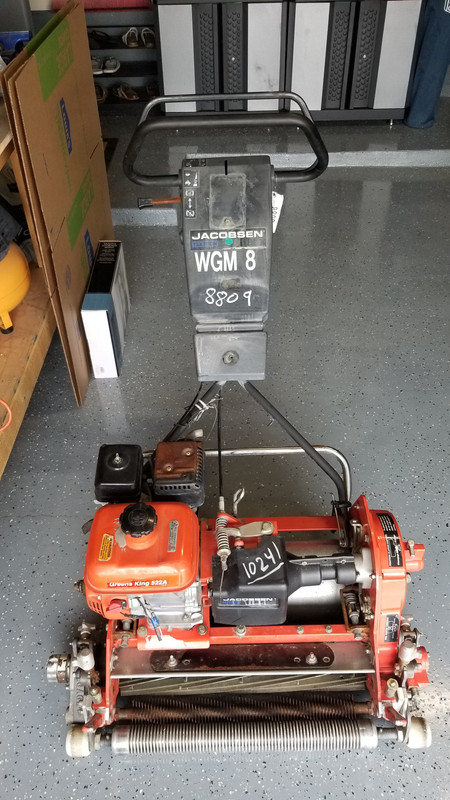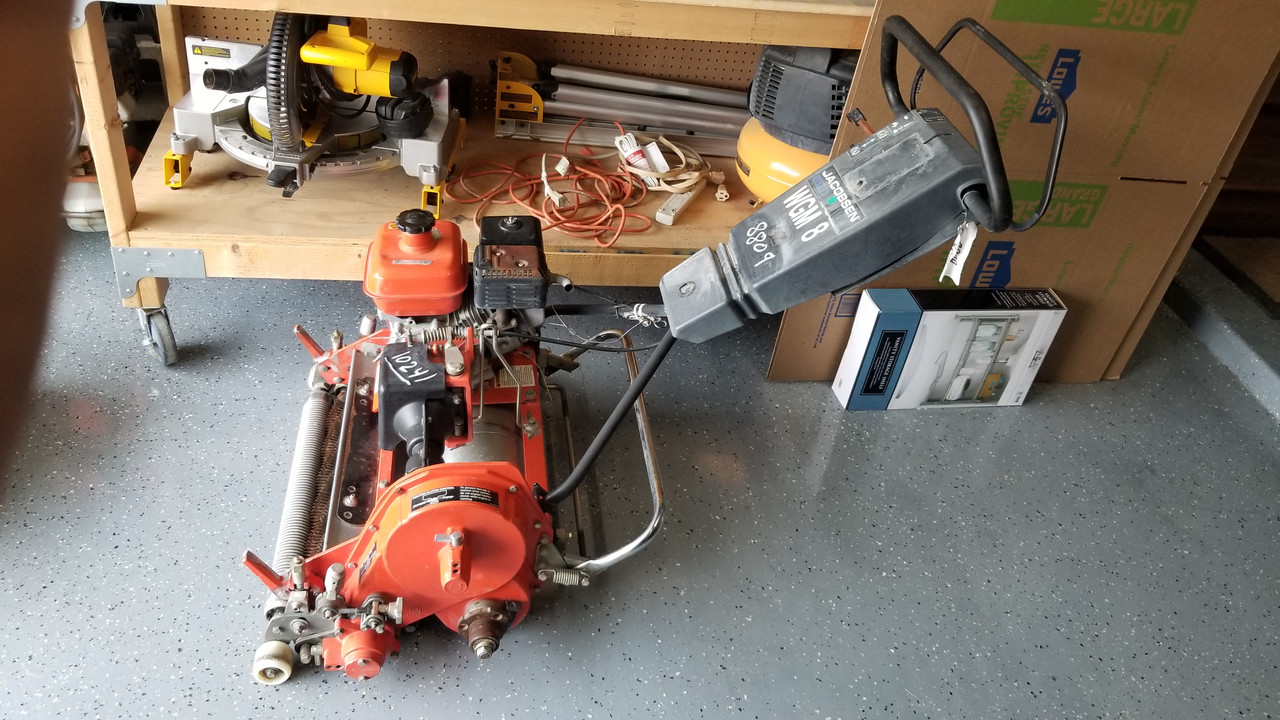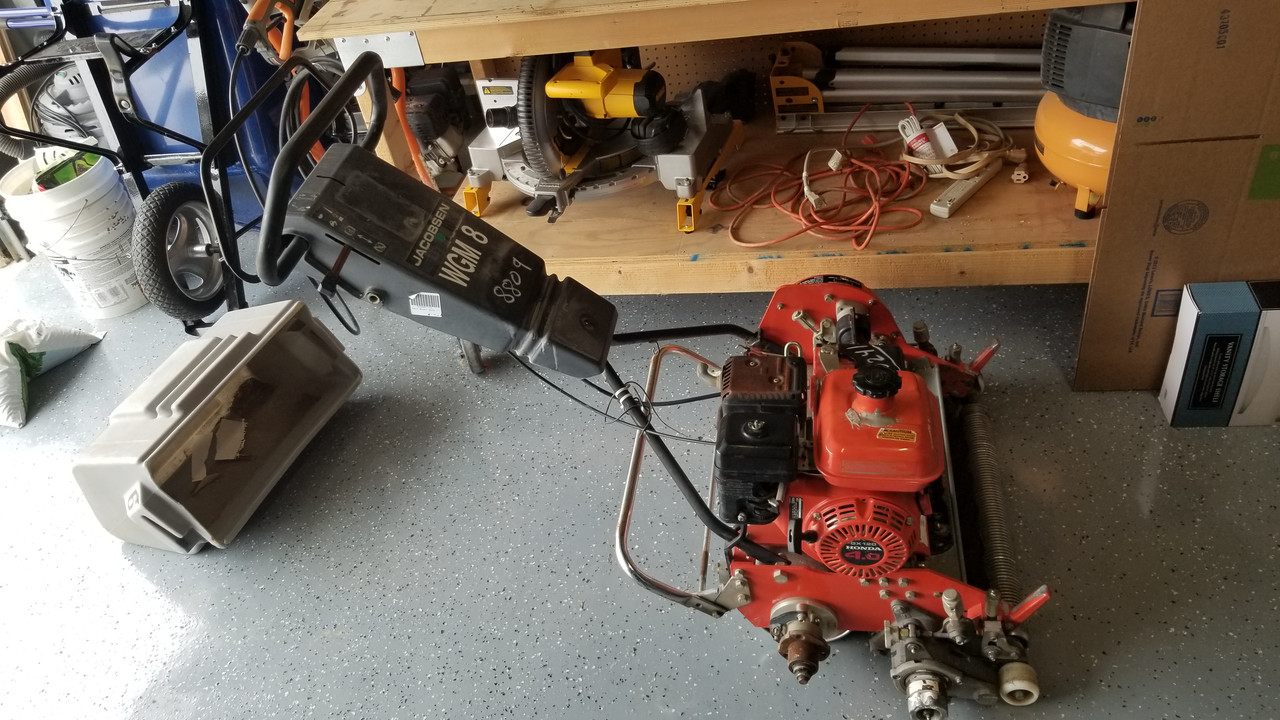 Being only the first day of ownership, I didn't have all of my necessary parts to get things really going. However, I'm like a kid when it comes to power equipment so I started to disassemble the mower anyway.
The muffler was first to go. I've ordered a new one along with a new gasket. Should get here sometime this week.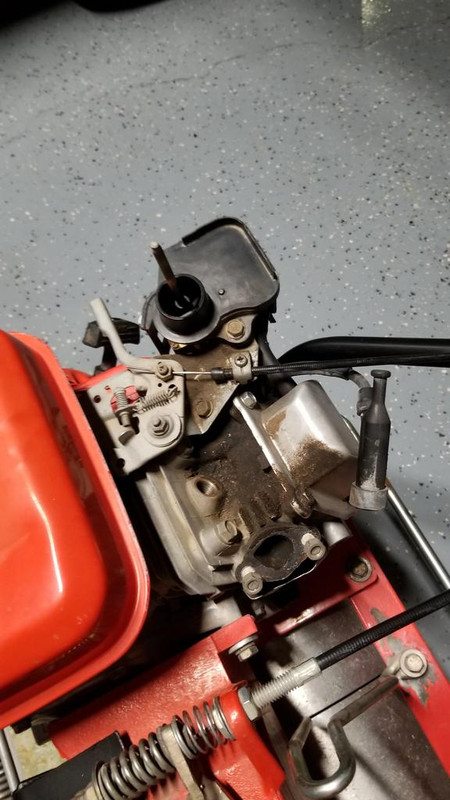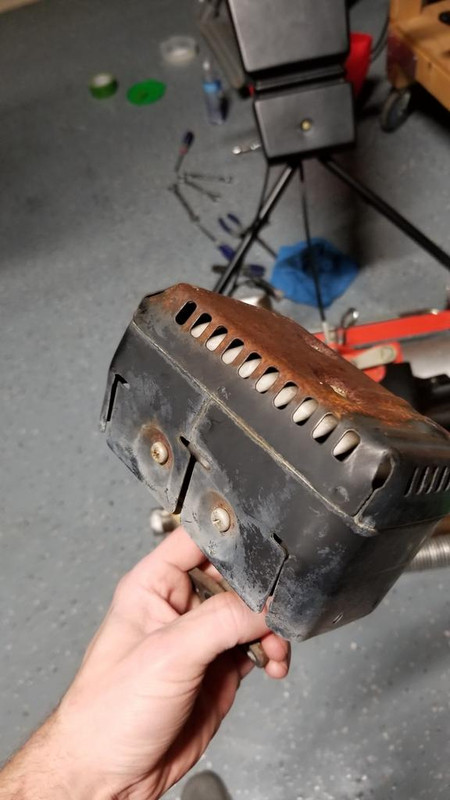 Next up was the handle assembly. It was in need of a make over.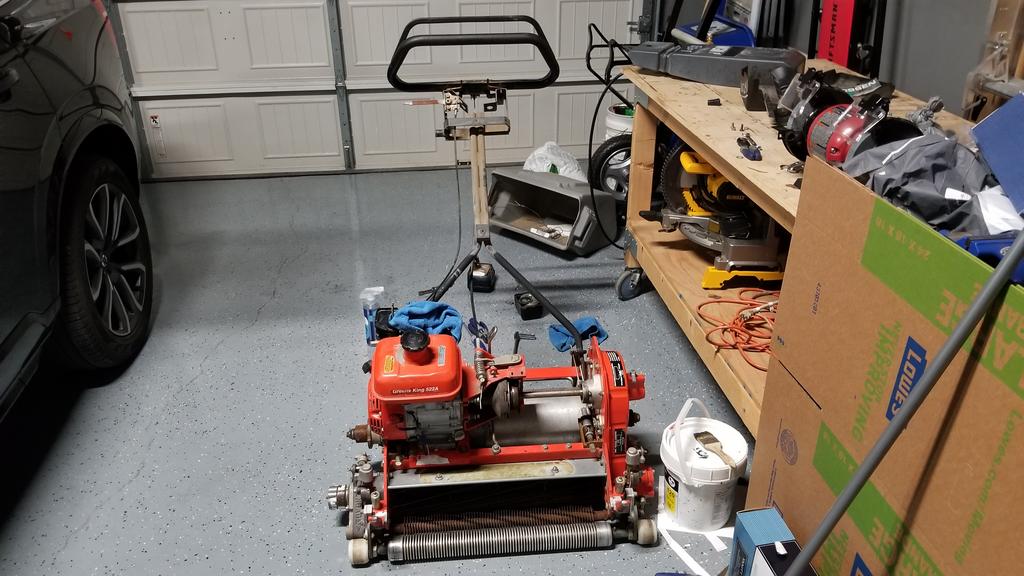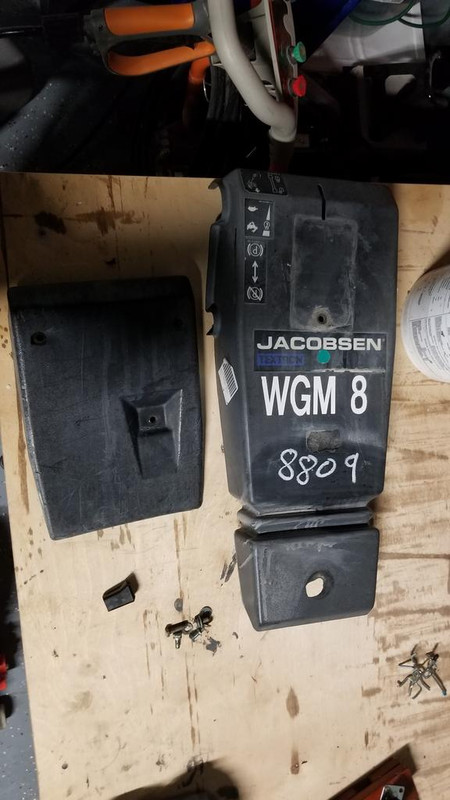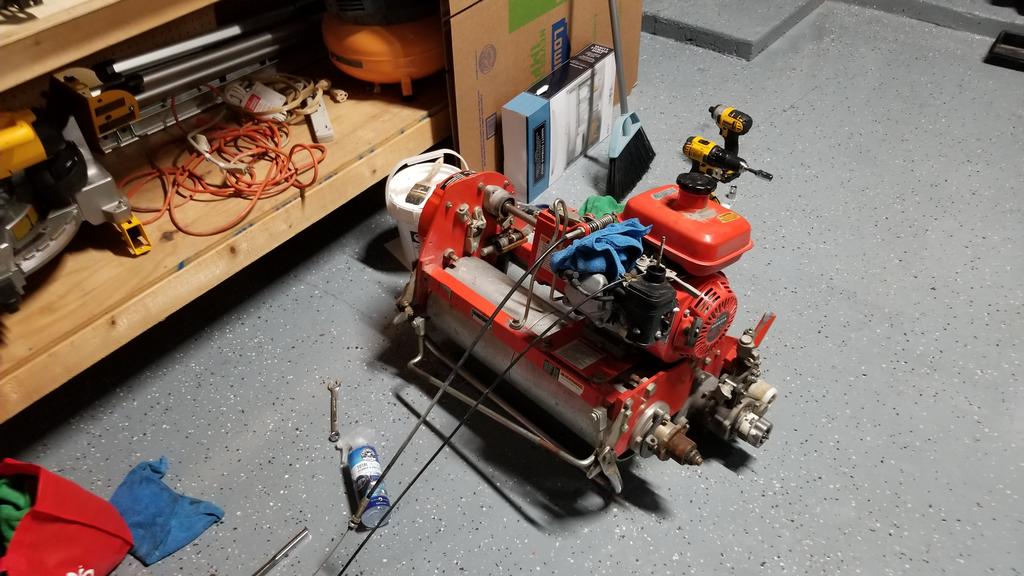 I've had luck with Plastidip over the years on other projects. So I decided to give it a shot here. I used it on all the plastic pieces and the steel handlebar parts. I was able to save a few of the decals but I will need to order a new Jacobsen decal for the handlebar cover. I also replaced all the nuts, bolts and washers. Overall I'm pretty pleased with the results. It's never going to look brand new again but it looks much better.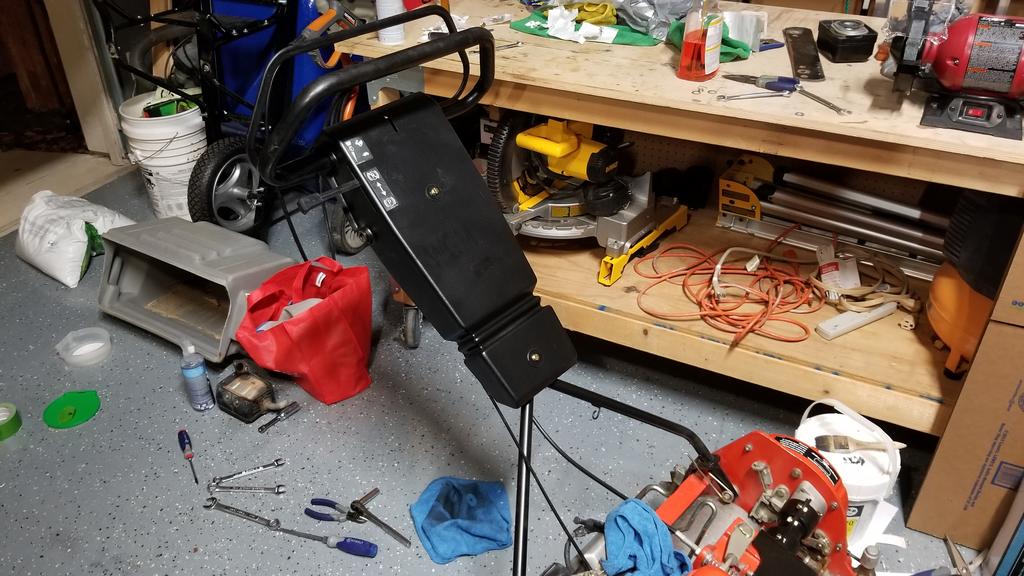 Next week I'll be installing the bedknife which I ordered from R&R, as well as, a new muffler, spark plug, and filter. The gas tank will probably be next but everything should be ready for use next weekend.