Discussion Starter
·
#1
·
Background:
I've been working on bringing my front and back yard areas up to a "level 2" certified lawn care nut status over the last 3 years. The results have been really good so far and I'm super pleased with how things are going in the front and back yard areas.
With the success in the front and back yard area, I decided to go ahead last fall and tackle my side yard (I live on a corner lot). I bought blue label TTTF seed from a respectable seed supplier (who shall remain nameless for now), as well as brought in several yards of dirt from a local supplier. I dressed the entire side yard area with dirt and overseeded it very heavily in the fall and have continued overseeding it (so far) this spring.
Inexplicably, I've started seeing lime green patches popping up in this area within the last month (I did not see these areas in the fall). I'm not sure what it is, or how it got in. Presumably, it's either contamination of the seed or soil which was used (I wish I knew for sure).
Needless to say, I'm super bummed out on this because it's been a lot of work, which feels like a complete waste of time and perhaps more disturbing, the amount of effort involved to clean up this new mess.
Based on my brief Google searches, I'm assuming the area is contaminated with either:
1) poa triv
2) nutsedge
3) some type of other cool season grassy weed
I've taken some detailed photos in hopes that someone can help identify the weed so I can begin a control program. I'm trying the best I can to come to terms that I might have to go the nuclear (glyphosate) route here and it's giving me nightmares. Any suggestions on how to tackle this?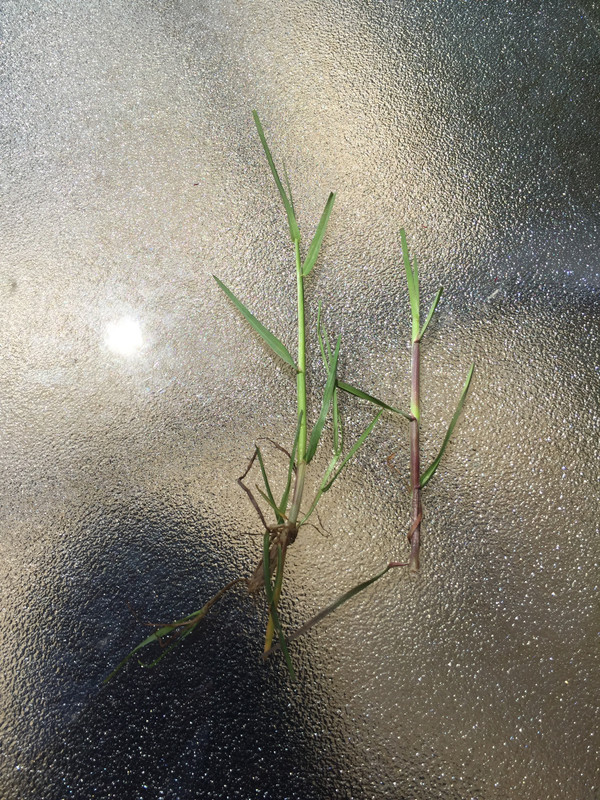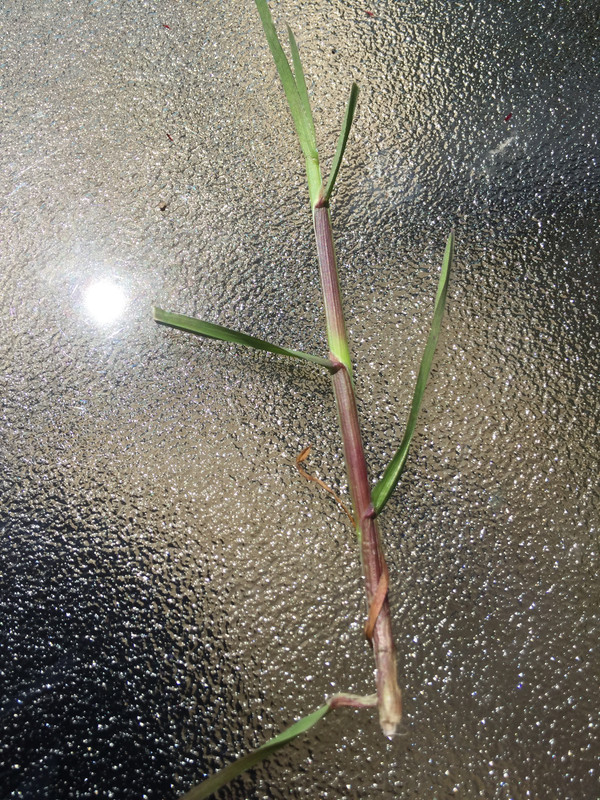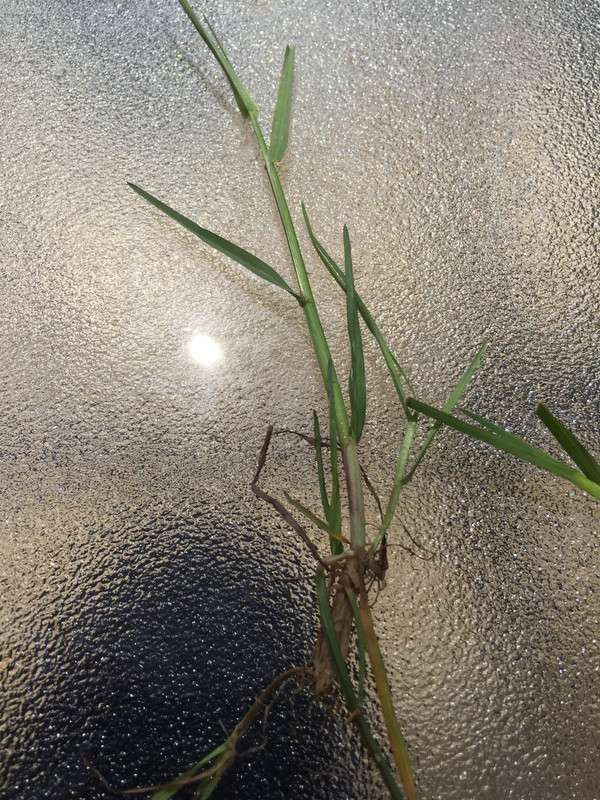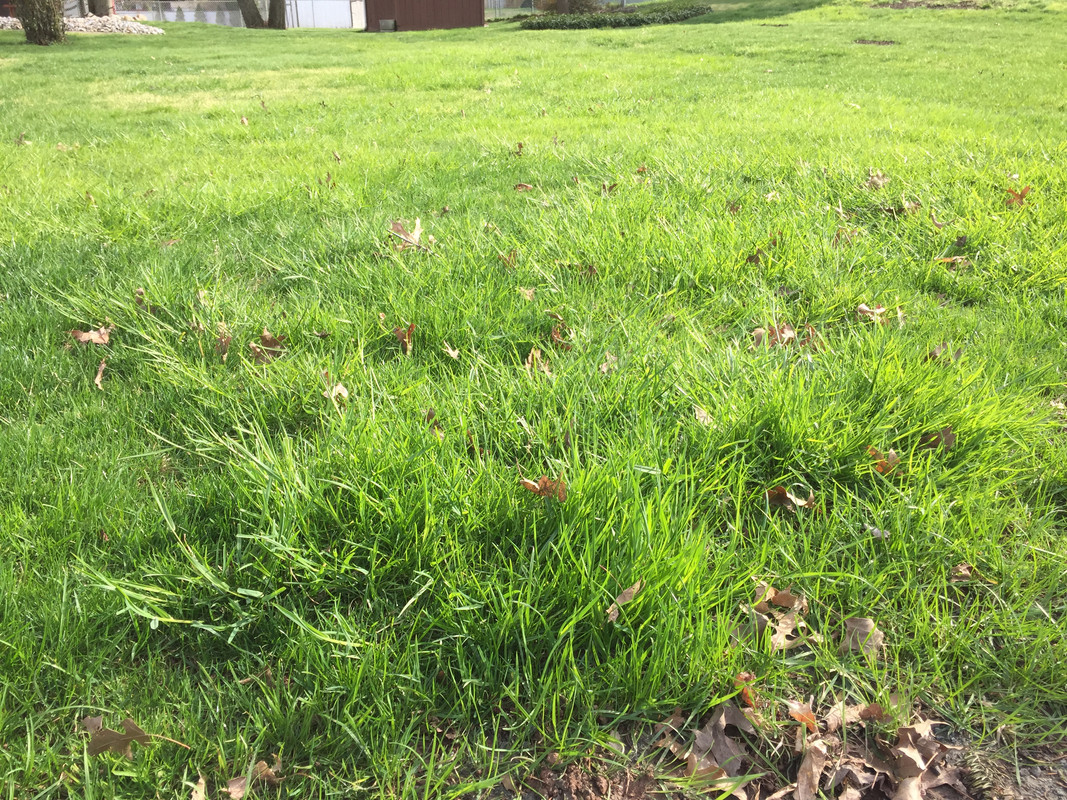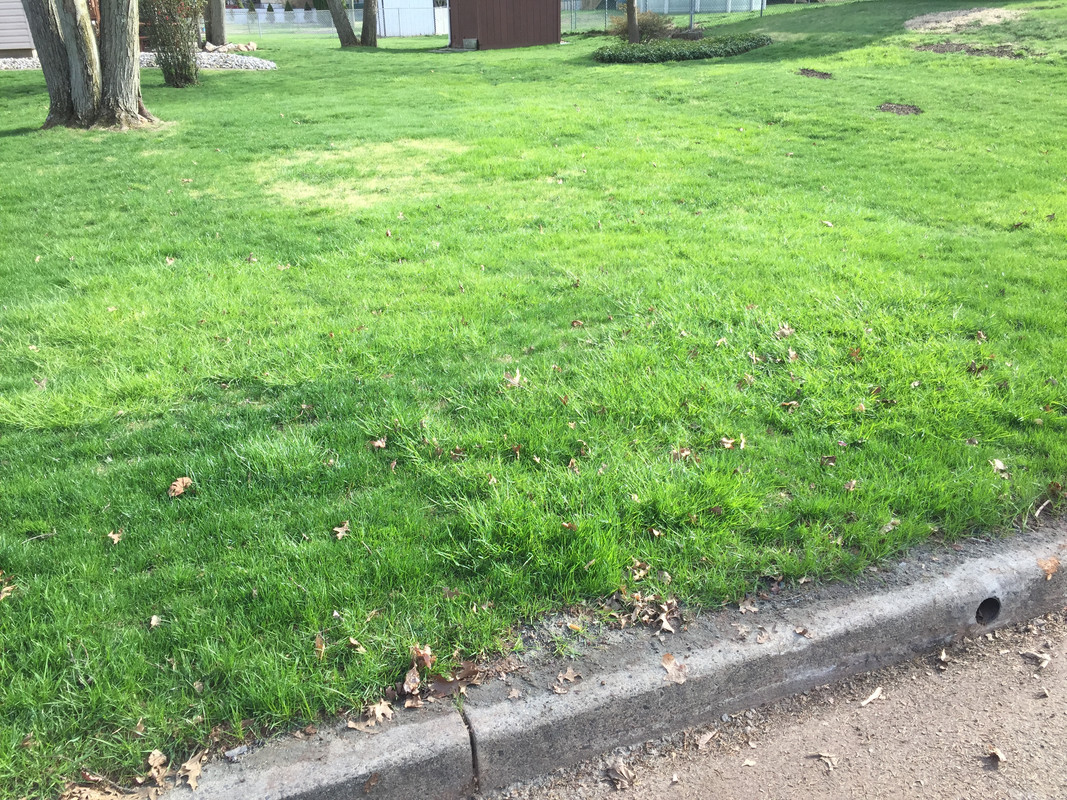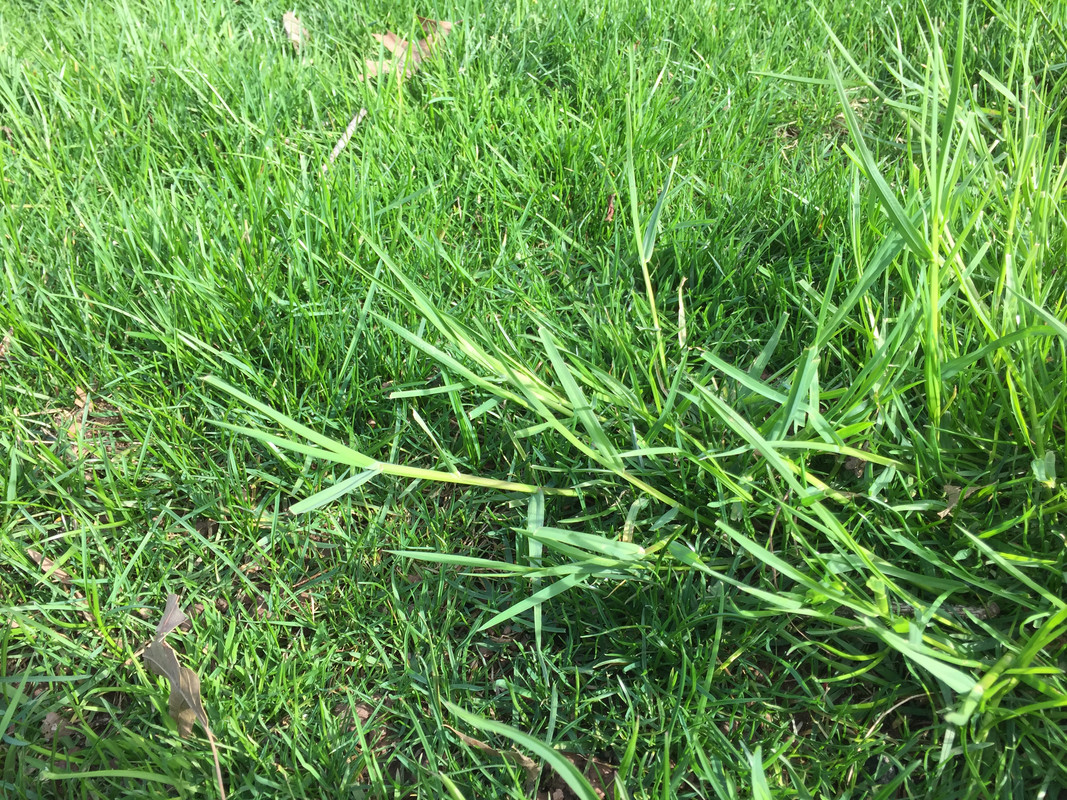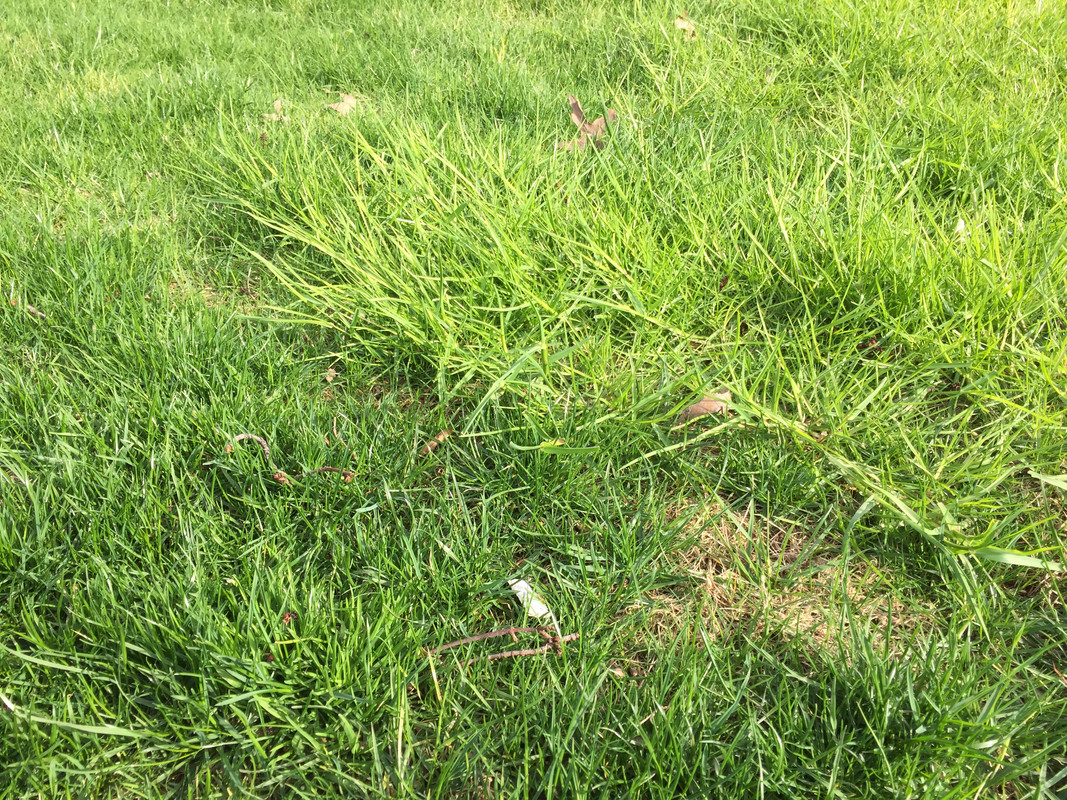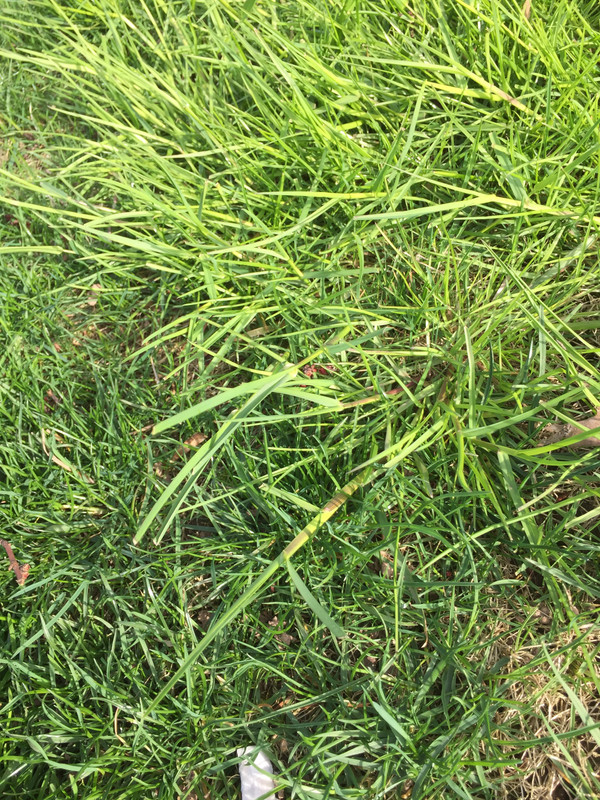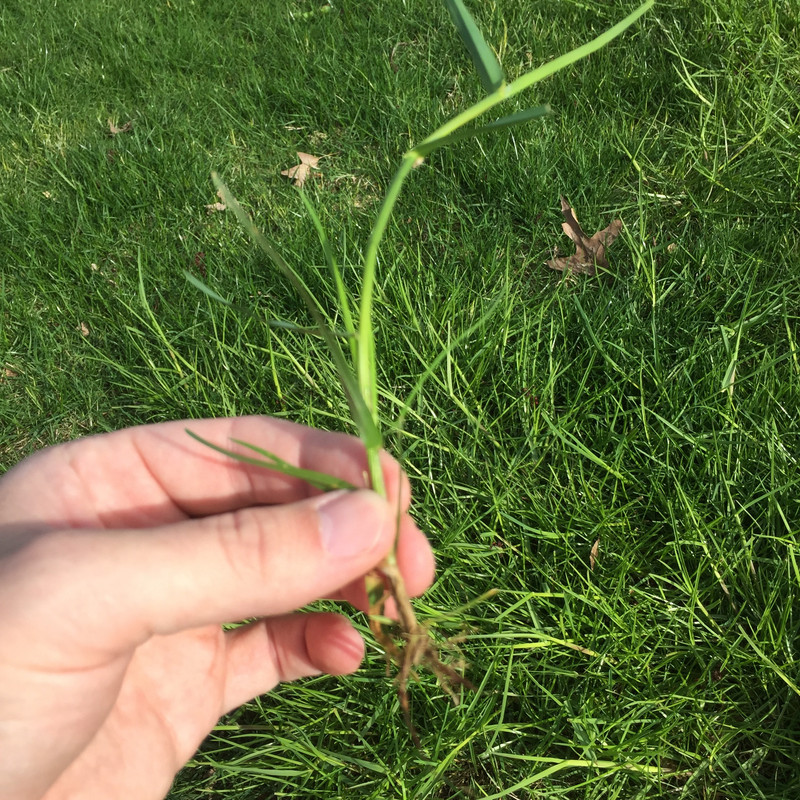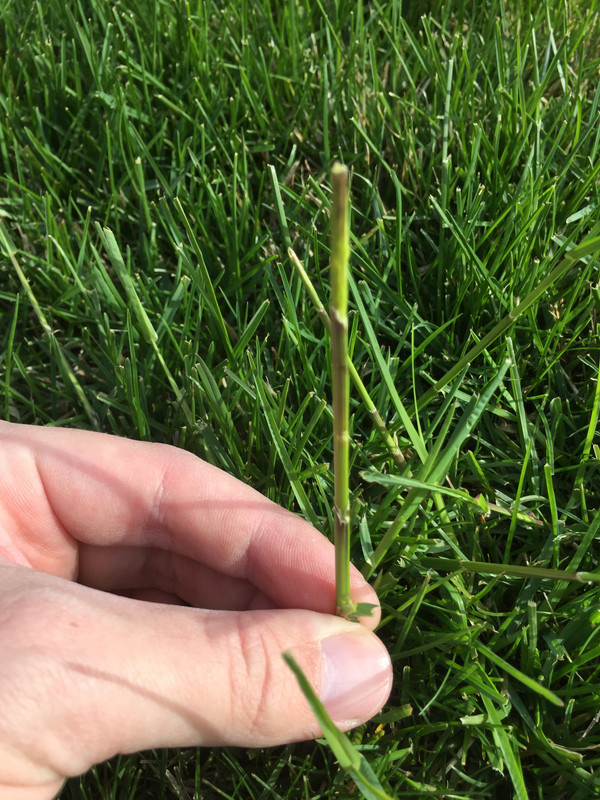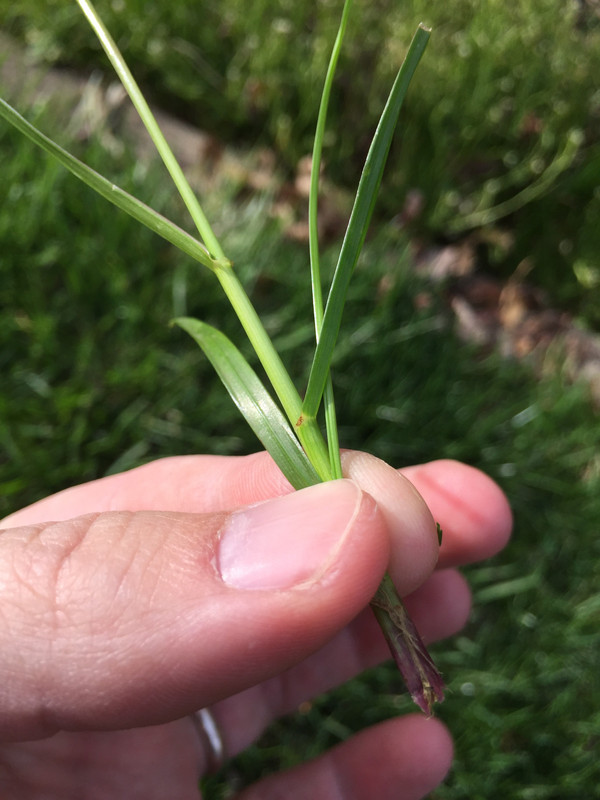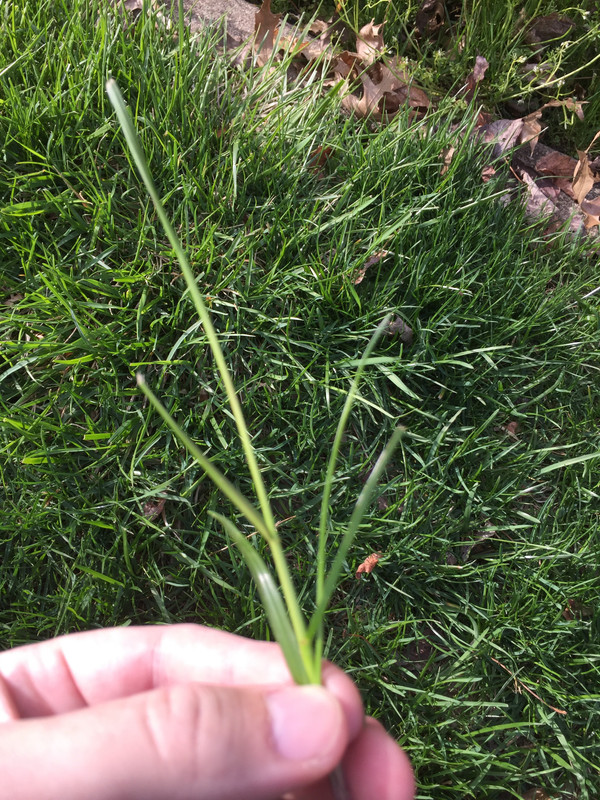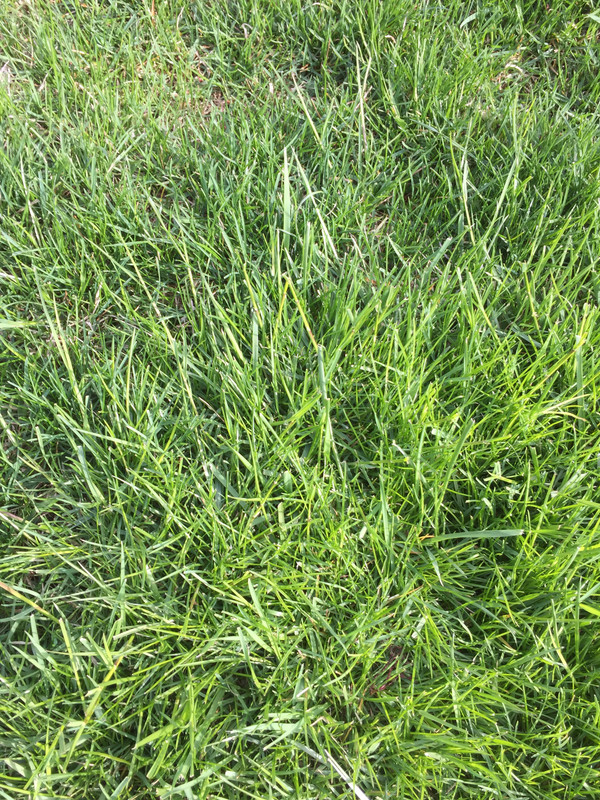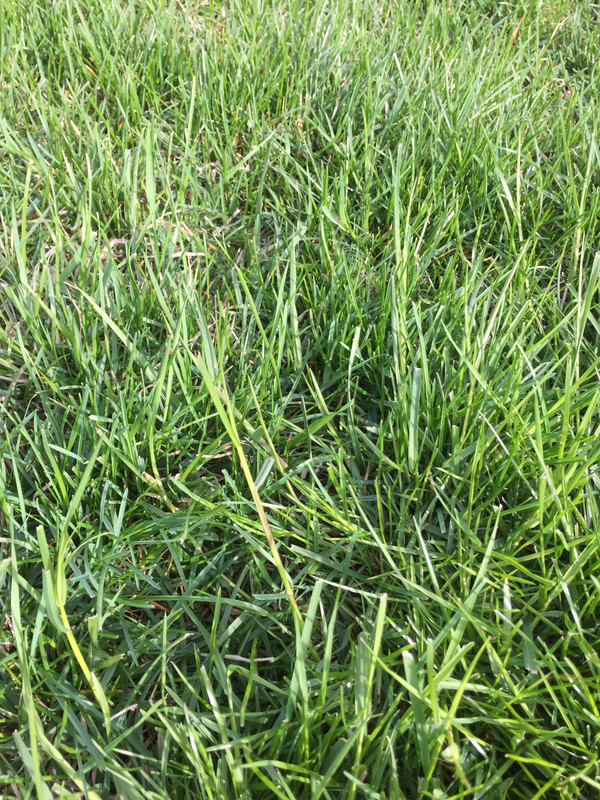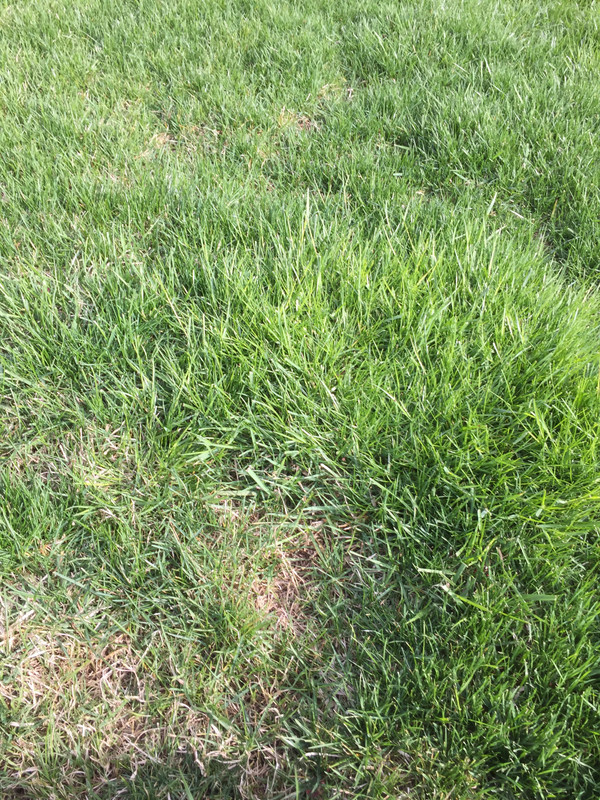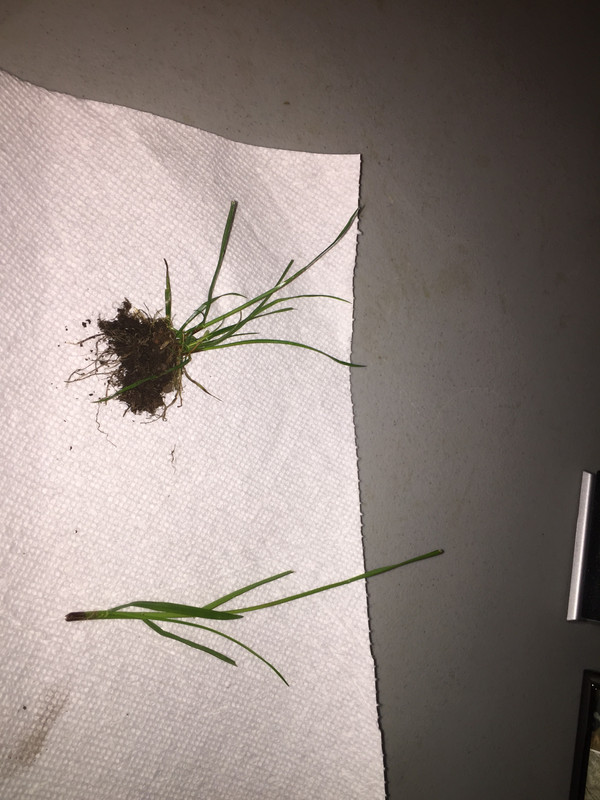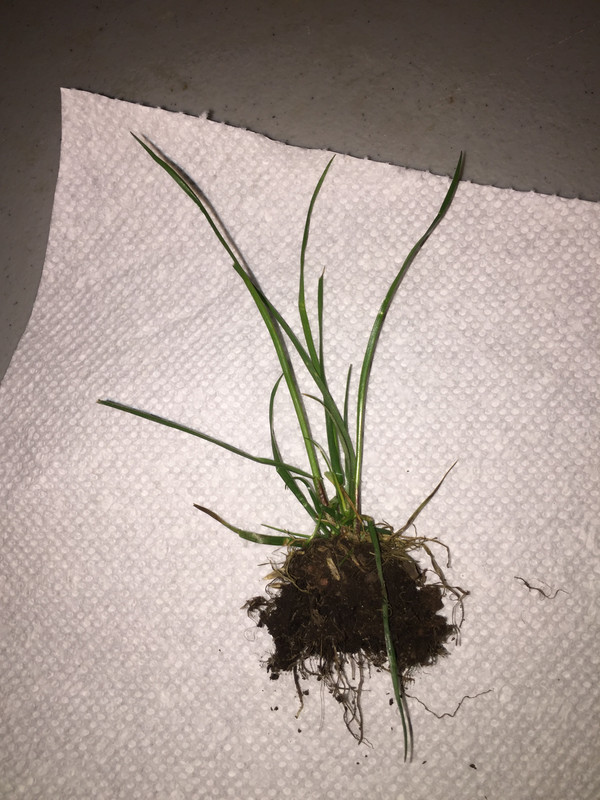 PS - Basic weed-b-gone type control has not worked on whatever this is.