Discussion Starter
·
#1
·
This has not grown like I wanted to after verticutting a few months back. Most of it was my fault due to time and family and etc. I noticed there are still clippings that I forgot to rake and is part of the problem. I've also noticed fertilizer that are still sitting on top of the soil and don't understand why it hasn't been absorbed.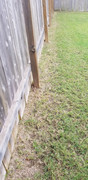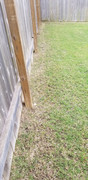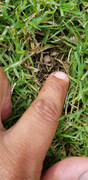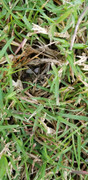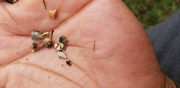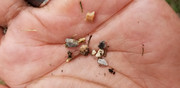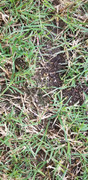 So I was hoping from you great people to know if I can do anything with this area now since we will have rain and temps in the 70's and 80's for the next few weeks? Or do I have to wait for next spring? What are your opinions.
And here are some pictures of the ferts I've put down from the verticutting, to refertilizing and pr-e.