Discussion Starter
·
#1
·
2016 I spent it bringing back my lawn (2.5K sqft)after not caring for it the previous year (2015). Purple Nutsedge had basically taken over and finally found a product that worked for me (Certainty).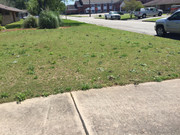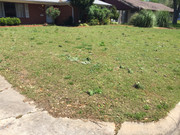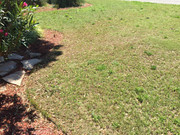 I also converted about 1.5ksqft of tifway to celebration Bermuda after 2 apps of roundup and then using my proplugger to plug the area.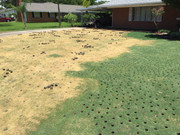 Thanks to a warm winter, my celebration plugs took off and took over. You can still see tifway here and there but it is being over taken by celebration.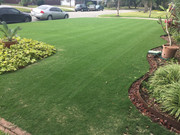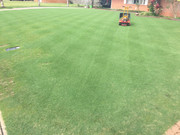 Now my goal is to maintain my lawn below 3/8" all year long. Im am shooting for a HOC of ¼" and am going to try to keep it there.
So far I have taken the lawn down to .25" and a small area even took it down to bare dirt (accidently after getting carried away with my new toy, but it is filling in nicely).
My next plan is to fertilize (based on soil test), add one yard of sand to smooth it out a bit, and then just mow with my groomer set at 25-50% below HOC (will play it by ear). Once It fully greens up, I will then vertticut, aerate and topdress.