Discussion Starter
·
#1
·
Hi friends,
So... I bought my house not too long ago, certainly before I even imagined I'd care so much about the way my lawn looks.
The in-ground pool in the backyard is higher in some areas than the dirt/grass. Well...it's rained in South Florida for the last month and it caused my patio pavers to wash away. I've since built a retaining wall, but had another idea in mind and wanted to run it by the experts (you) or professional amateurs (also you).
Picture attached to show the level difference between the patio and the ground below.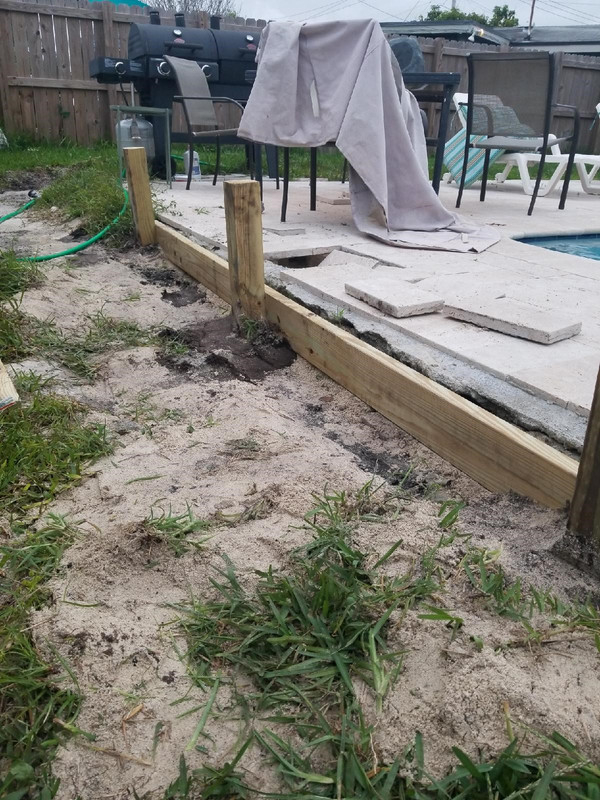 I'd like to raise the level of the soil and grass to be even with the patio. The problem is (or maybe isn't) is that if I built up the soil level to meet with my patio, the soil and grass would be partway onto my wooden fence.
In theory I suppose I could build another retaining wall in front of the fence with plastic on the back to prevent decomposition of the wood.
What are your thoughts on how to even this out?