Discussion Starter
·
#1
·
Been following you guys for a while now but this is my first post.
So here is my situation. We built our current house three years ago, this will be the third growing year post sod (common Bermuda). There are obviously lots of divots and grade concerns, but on top of that my soul is a clay mixture that allows for lots of runoff when watering. Luckily I found you guys late last season so I was able to get down pre emergent and followed up with that, this has been a life saver because I have little to no weeds this season.
After seeing all of these great yards on this site I decided this past fall to start tackling my issues this year!
Issues
1. The past two years I was cutting my Bermuda at 3 1/2". I just didn't know any better.
2. I had a tremendous amount of thatch build up, almost half an inch.
3. Due to the clay soil I'm assuming, whenever watering it only takes a few minutes for water to start to accumulate. This either causes pooling to occur or runoff onto the sidewalk and street.
What I've done so far
1. Scalped my lawn on 3/9 down to 1 3/4" bagging up all of the clippings.
2. Immediately following the scalp I dethatched the yard in two directions removing most of the thatch build up, bagged this as well. This allowed me to finally see the soil.
3. Put down my first application of milorganite on 3/21.
Plans moving forward
1. Once I can get the lawn of off life support lol. I am hoping to aerate and pull the plugs. Than follow up with some sand to make my first attempt at leveling.
2. I would like to keep the lawn short this year but don't know how feasible that is using a rotary mower.(is 1 3/4" out of the question)
Pics for reference below. But my biggest concern is that my lawn looks so bare and sluggish. Any help or guidance would be greatly appreciated!
Front yard 2017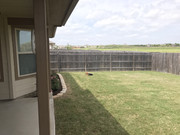 Backyard 2017
Post scalp & dethatch 3/9/18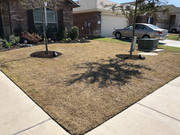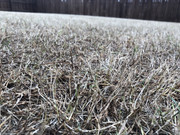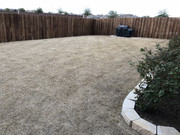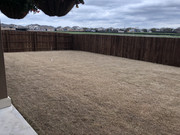 3/22 update