Discussion Starter
·
#101
·
Quick Update on the lawn before we leave for our 9 day vacation.
- With rain in the forecast this afternoon I ran home on lunch and gave the grass a quick cut. I started at my normal height of 1.5" but about 6 strips in decided I better go to my lowest rotary setting which is 1". My PGR will expire next week when we are gone and now that it's raining, I'm not sure I will have time to get my new app down before 4am tomorrow morning. So I anticipate quite the rebound before we get back thus the reason for the scalp/reset. Hopefully the rebound isn't terrible, I have a neighbor willing to cut it for me while we are gone so that's a plus.
- Seeing some slight yellowing of the sedge that I applied Sedgehammer to last weekend. Hoping to see more results when we return
- My plan after returning will be to maintain at 1.5", apply PGR one last time more than likely and then apply Prodiamine WDG65 at 13g/1000. Mid to end of October I will apply Simazine at 1oz/1000.
Hopefully this will keep most of the weeds away and wear off just in time for my spring reno of Tahoma 31.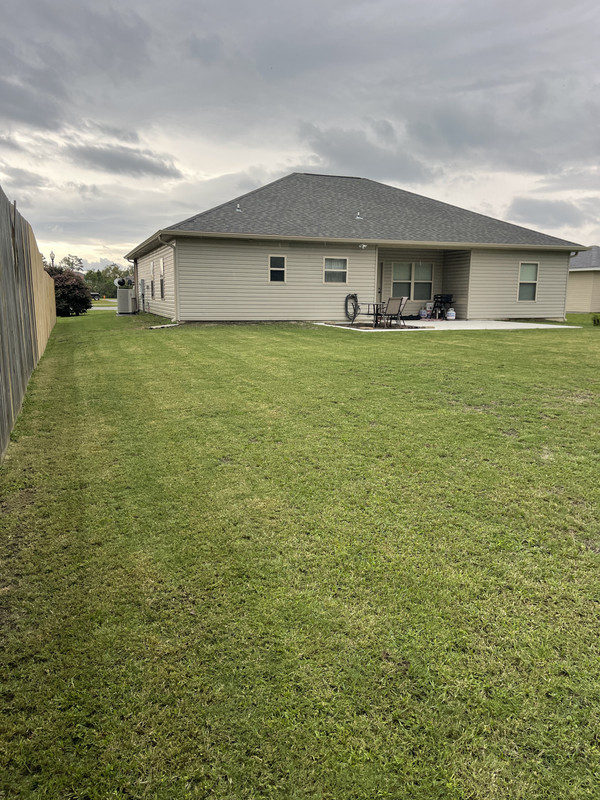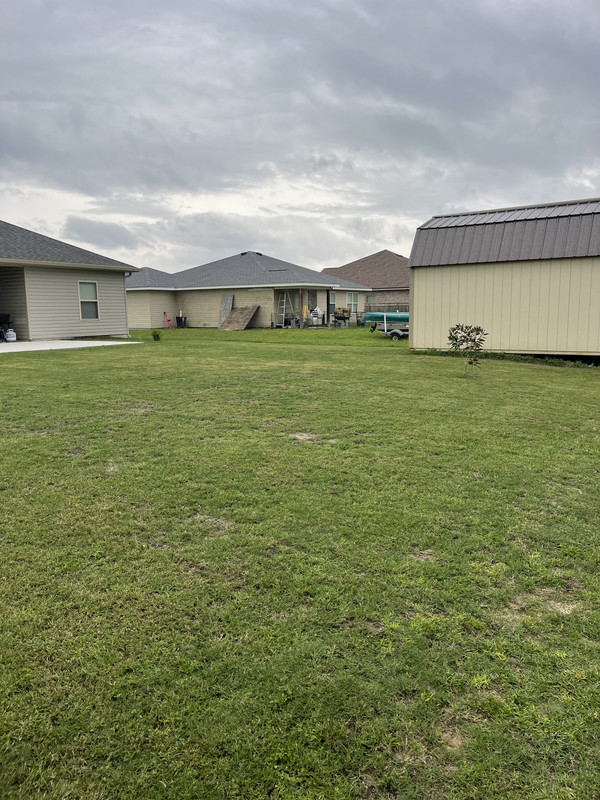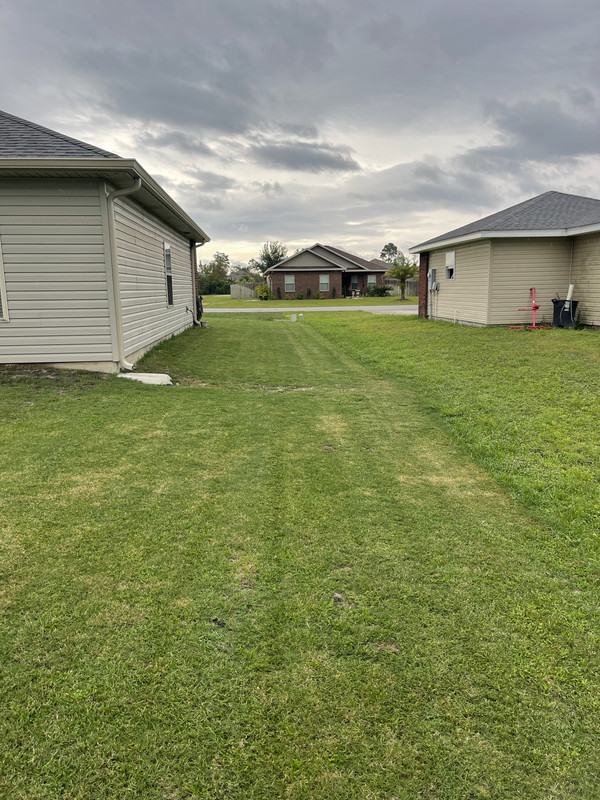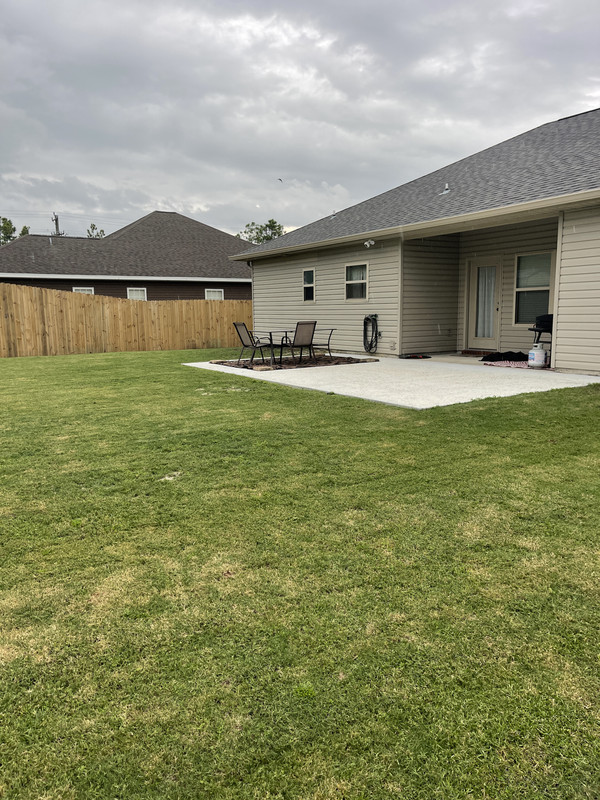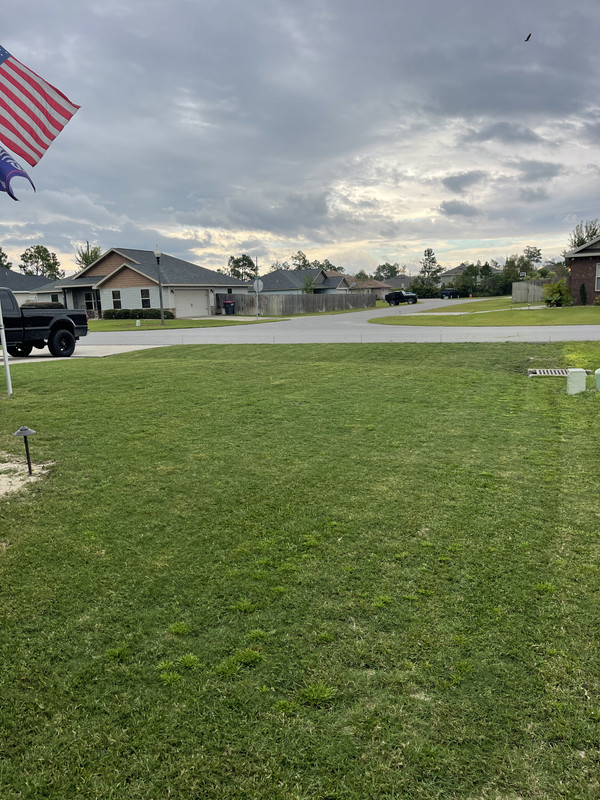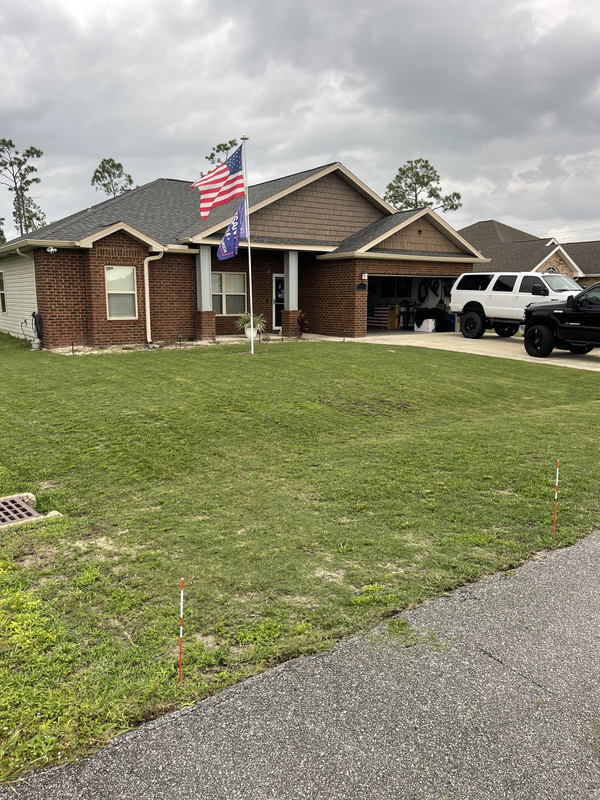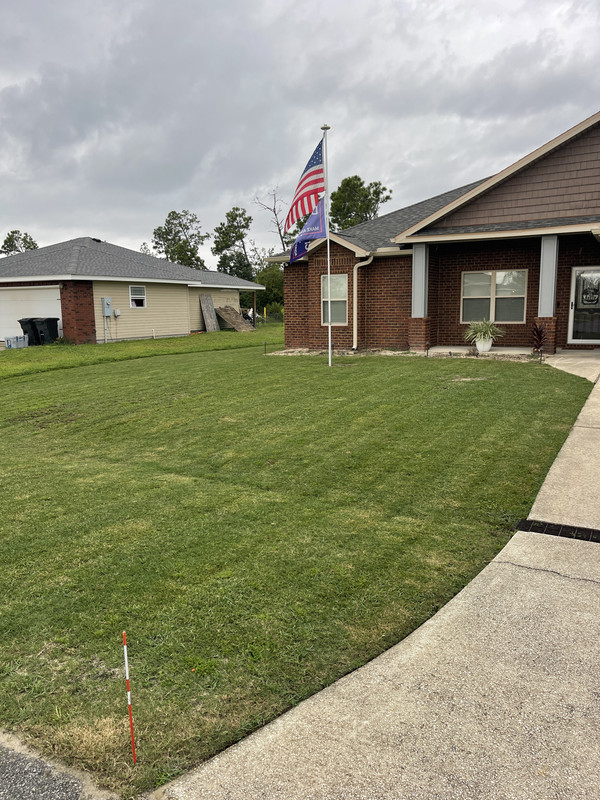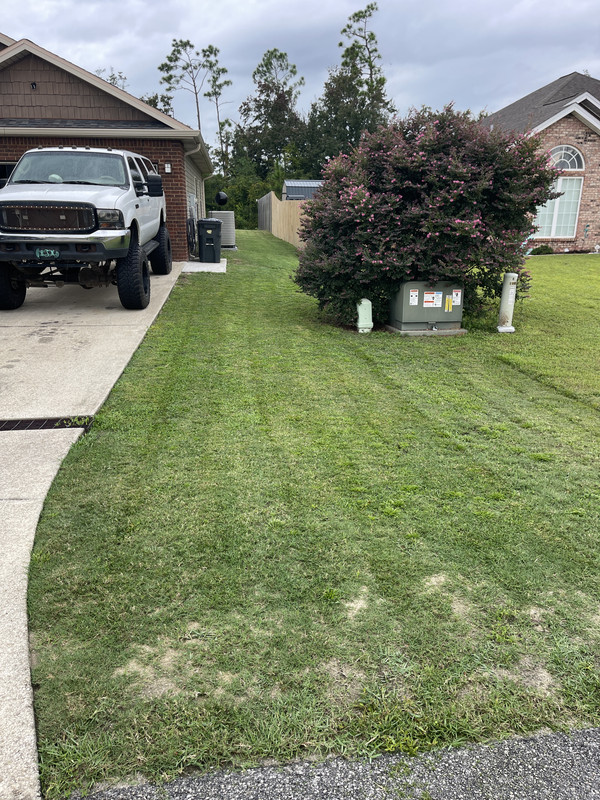 Also pretty excited I got to use the gorilla cart today for the first time to save from walking to he ditch out back every time I needed to empty my mower.