Discussion Starter
·
#1
·
Hi All,
First of all, I wanted to say thank you to
@g-man
for the info on soil testing.
I knew there was a likely chance that I had alkaline soils, so I requested the SW1 test from Waypoint Analytical in Memphis. Cost was $26.50. They received my sample on Thursday and by Friday afternoon I had the results. Very impressive.
Here are the results. Frankly, I'm amazed that my lawn looks as good as it does given these test results. Looks like I need to get shopping for some high phosphorus & potassium fertilizers.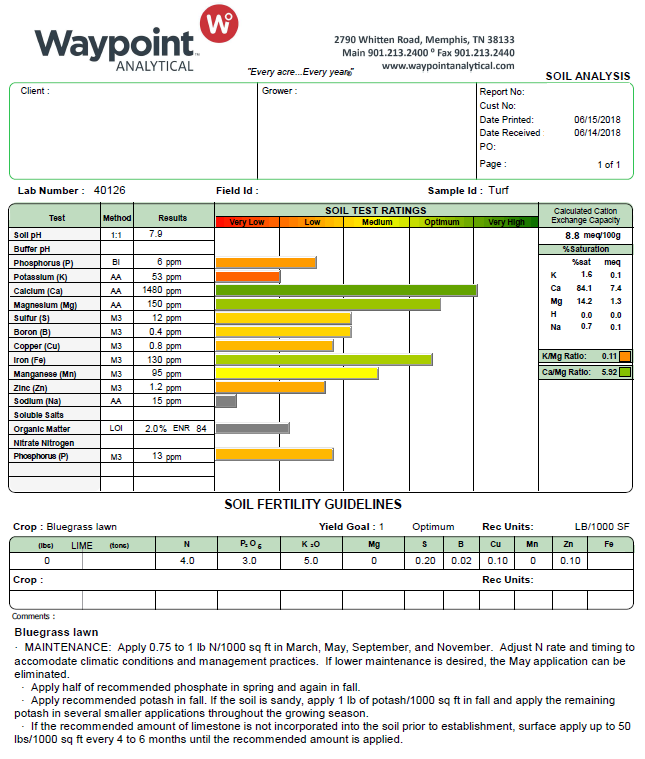 A few questions/comments:
1. Ouch....that soil pH is not so bueno. I need to start reading up on lowering pH.
2. Given the pH, I'm guessing that any nitrogen that I apply should be AMS and not urea? I'm guessing the AMS won't do much to help the pH, but every little bit helps?
3. Phosphorus was measured twice with different results. Why was that?
4. The recommendations are interesting. I can see why it is recommended to send a soil sample to a lab close by, but I can adapt them to my climate.